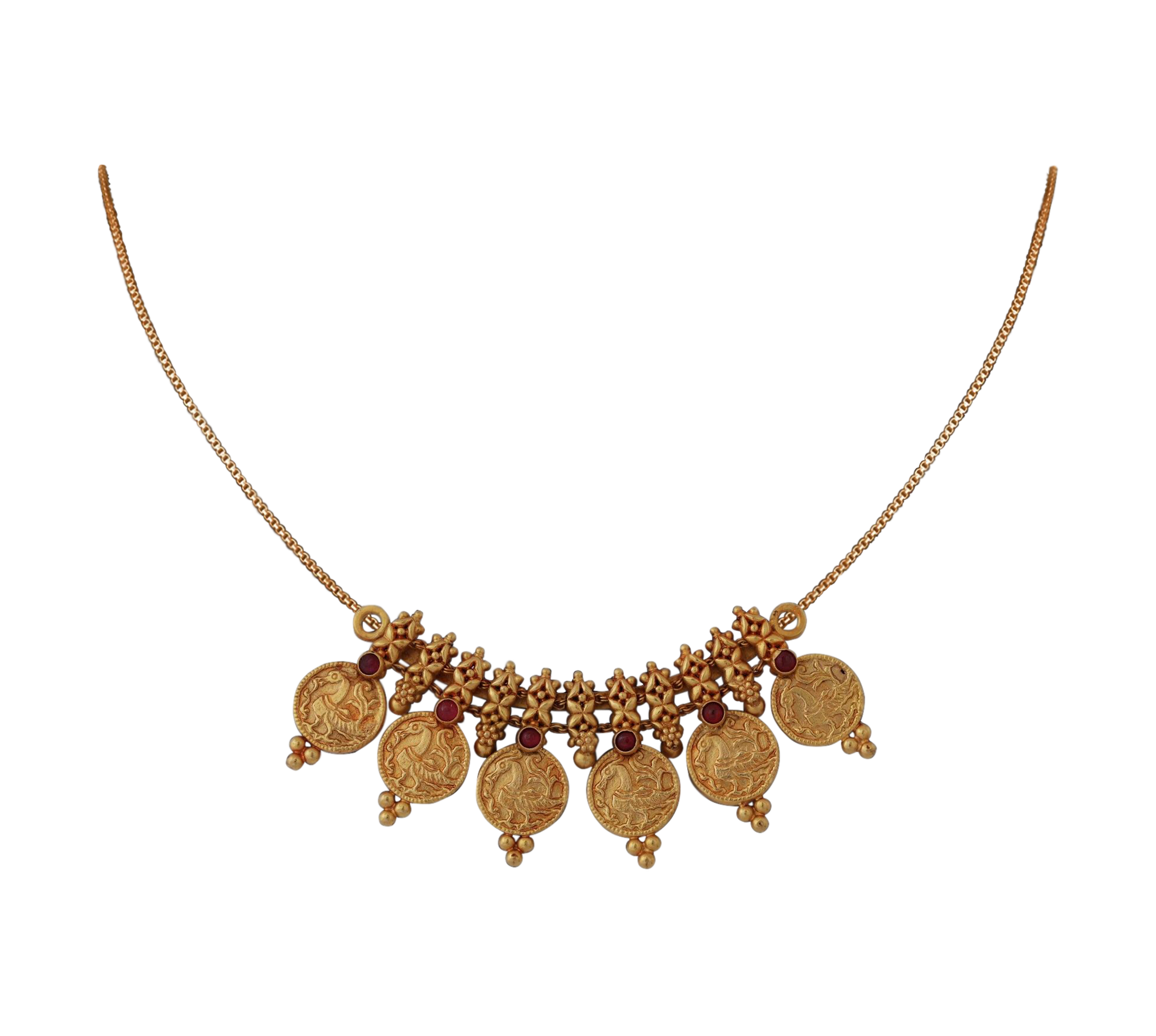 01 Kasumala
The Kasumala is a necklace made by
stringing identical coins very
closely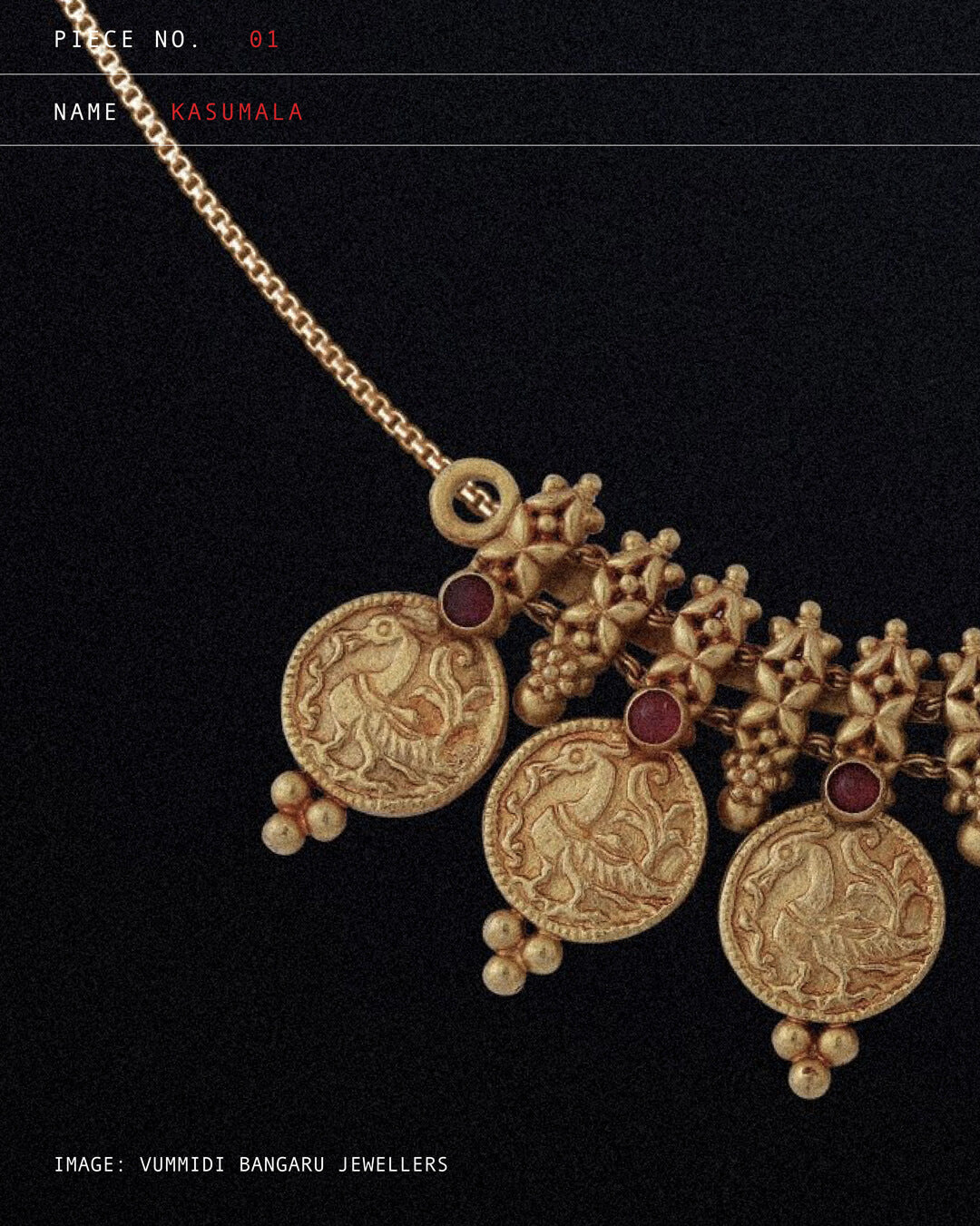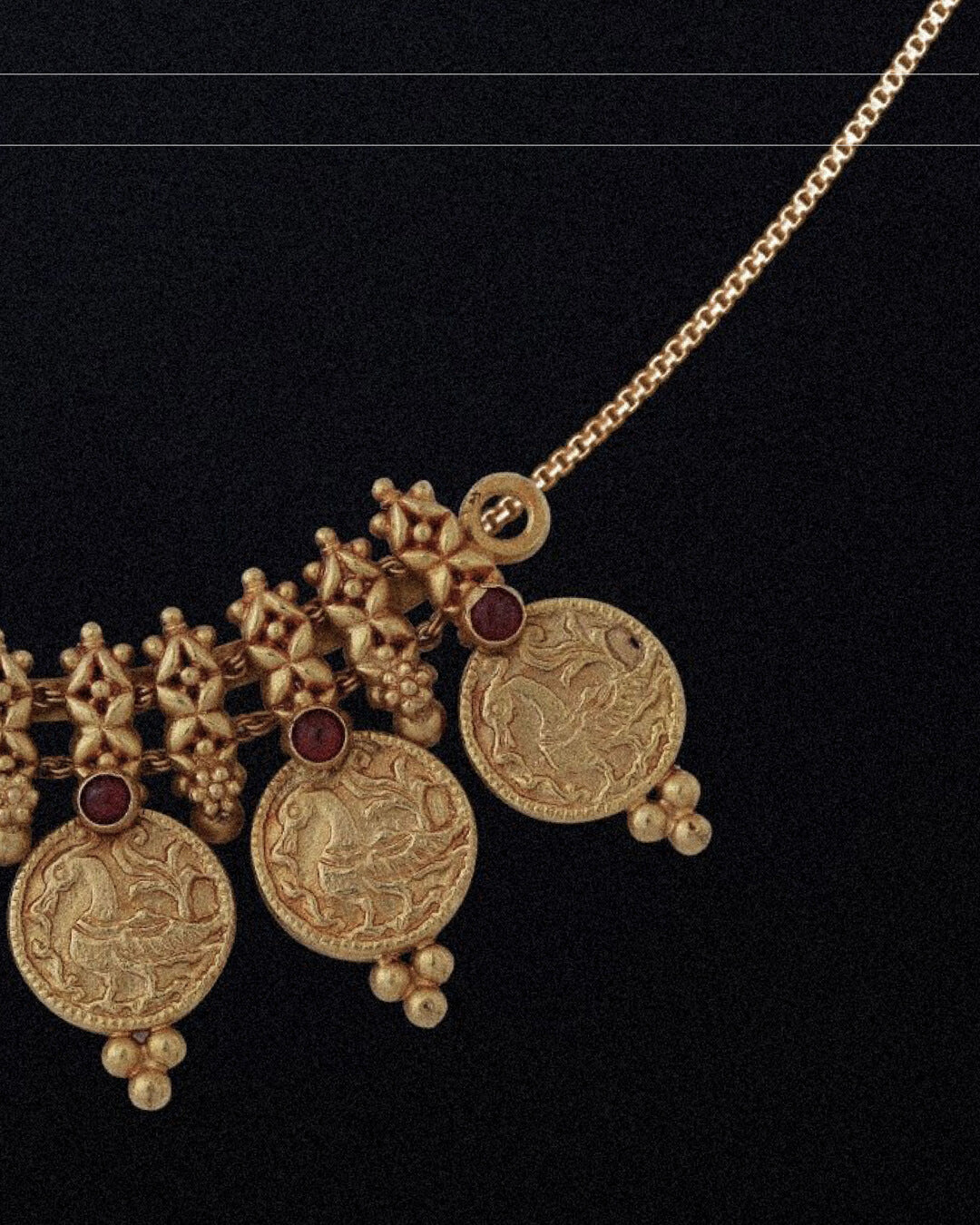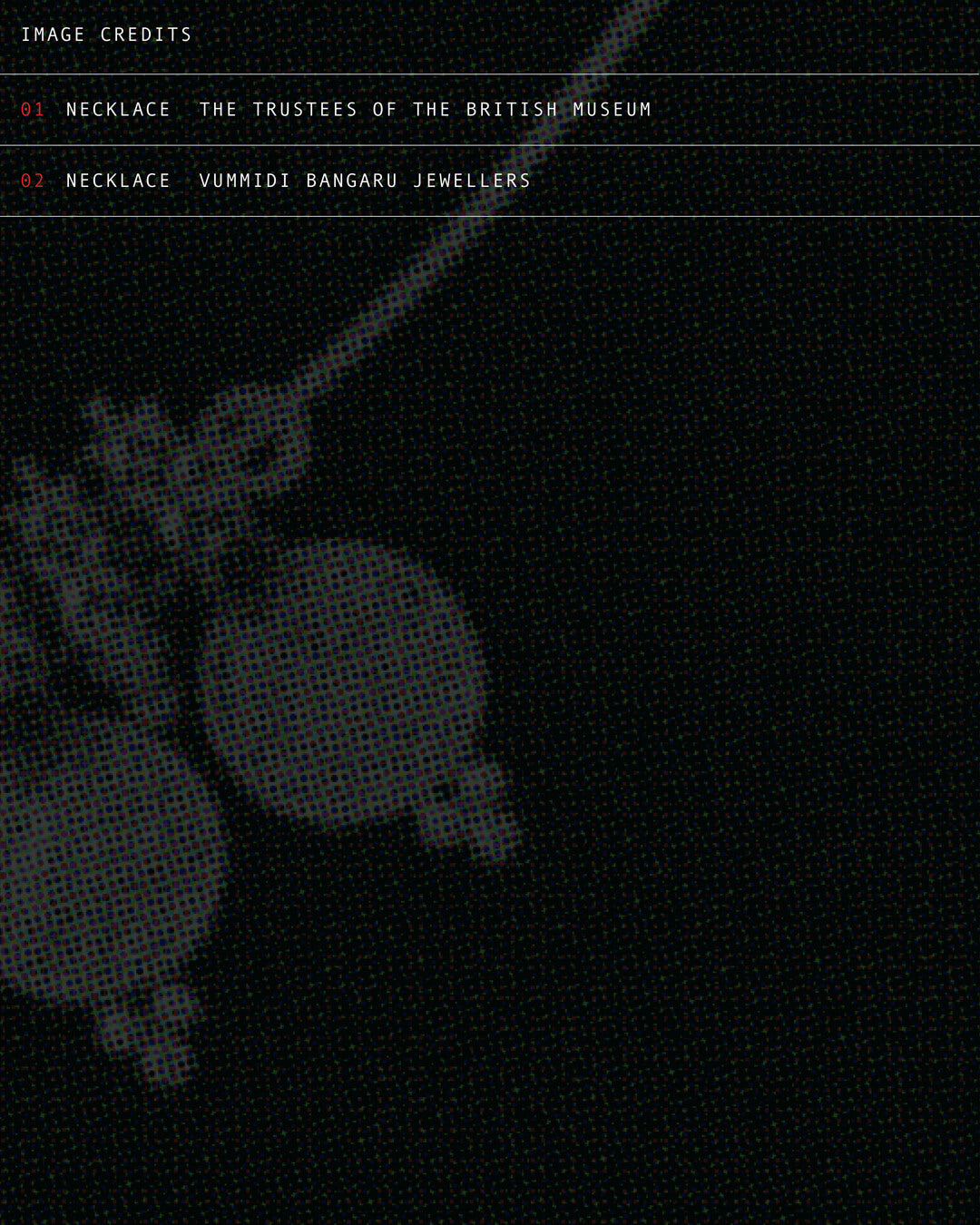 Introduction
The Kasumala is a necklace made by stringing identical coins very closely, often engraved with motifs and is an important part of the wedding trousseau. It became popular during the period of Roman trade. The necklace is one of the most striking examples of ornaments serving as an instrument of savings.
Other Name
The Kasumala is also known as Kasu malai, Kanchanamala, Rupaiya har, Kasulaperu in Telugu and Kasu haram or Lakshmi sara in Kerala.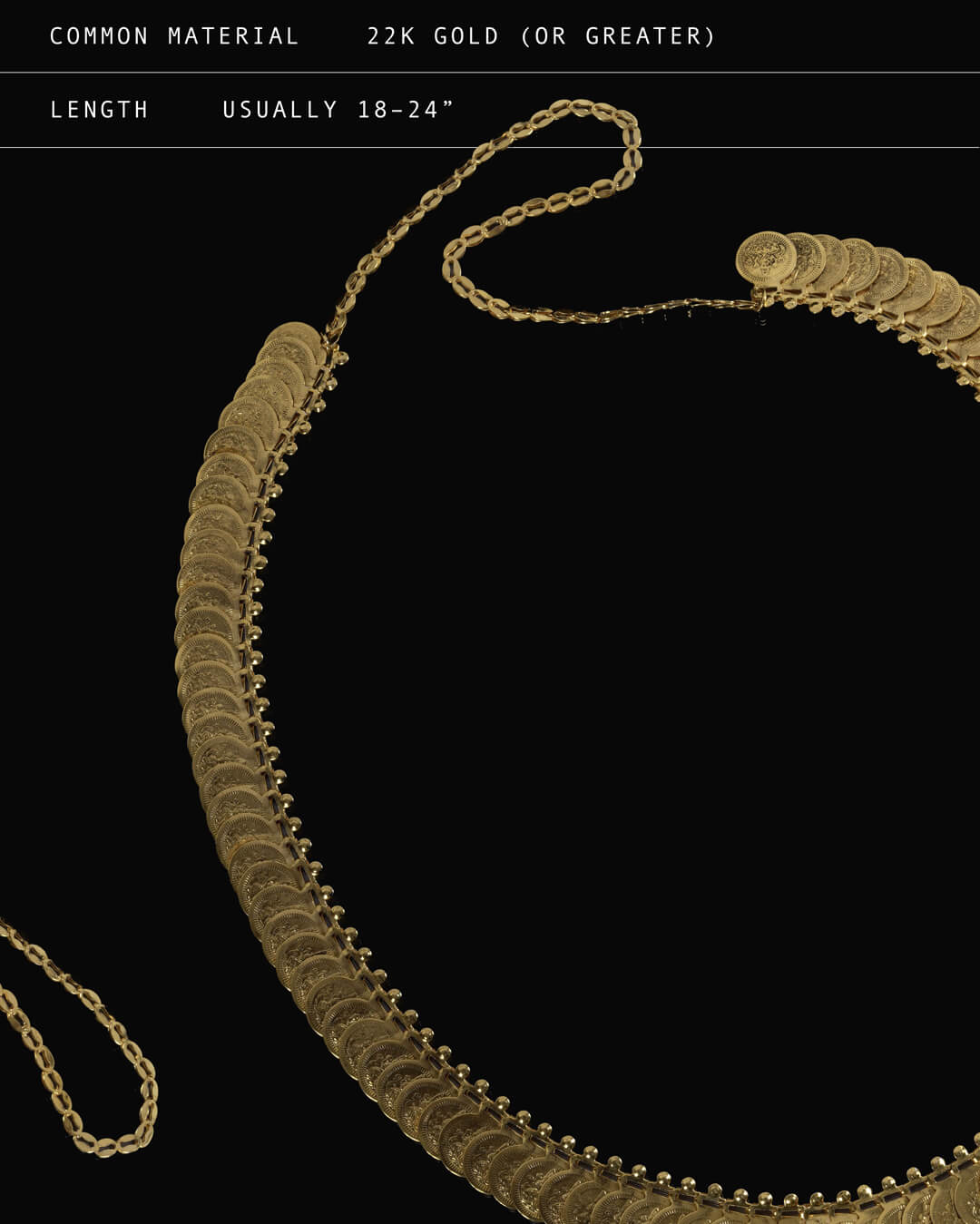 Etymology
Literally translating to 'necklace of coins', i.e., Kasu (coin) Mala (necklace), the Kasumala is a garland of gold coins strung very closely so they often slightly overlap each other.
SIGNIFICANCE
Each coin's engraving could signify something different - the time period it was stamped, the auspiciousness of Goddess Lakshmi, or the beauty of flora and fauna.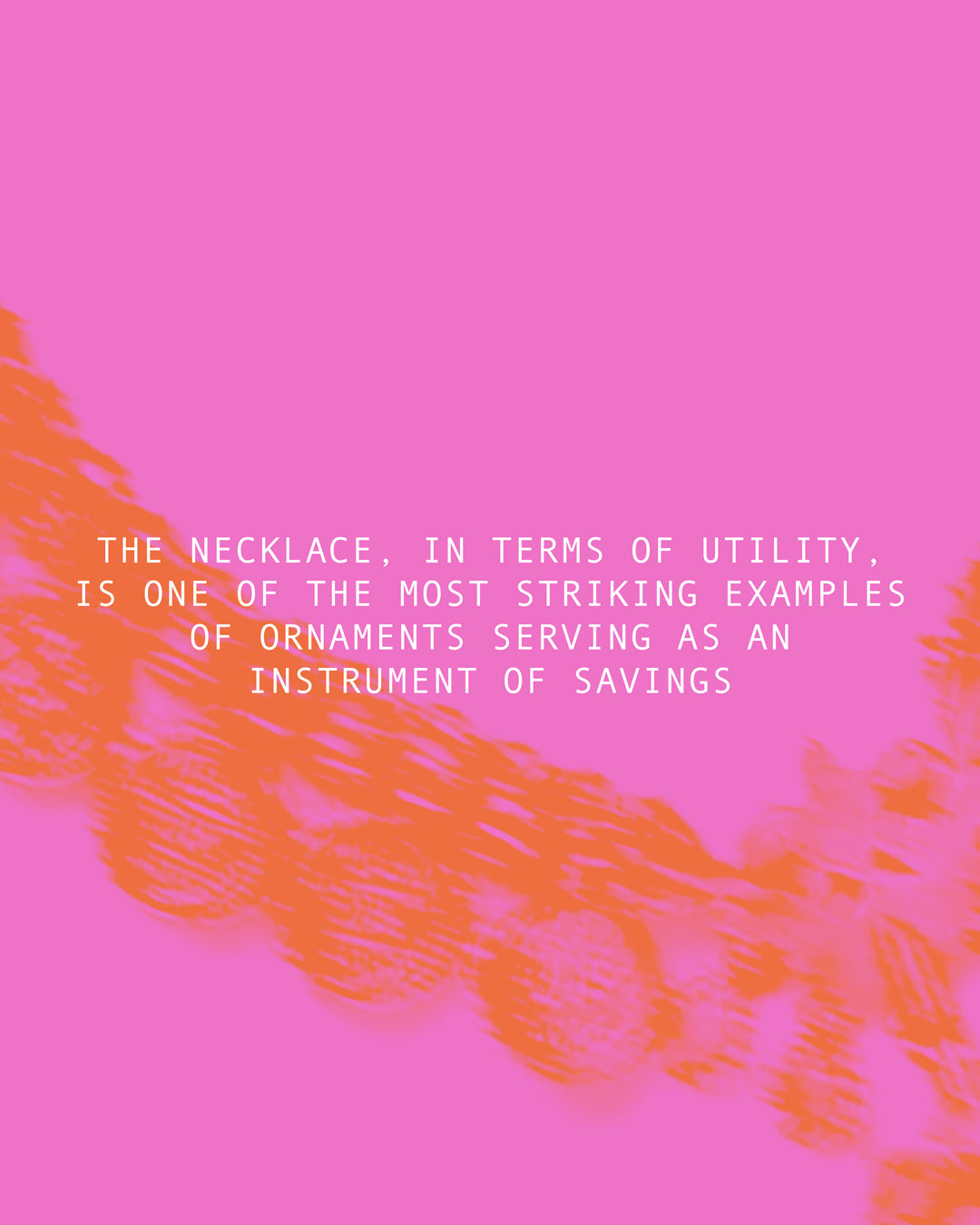 MATERIAL
Kasumalas became more popular during the period of Roman trade, when Roman gold coins were used to pay for gems - in exchange for pearls, ivory, silk, diamond, sapphires, beryls, lapiz lazuli.
DESIGN
The Kasumala is often in 22K gold (or greater), and is usually between 18-24 inches in length. It is made by stringing many identical coins together which overlap slightly. Some of these coins were part of trade, while some are specifically designed with special motifs of birds, prominent personalities like Queen Victoria or goddesses including Lakshmi.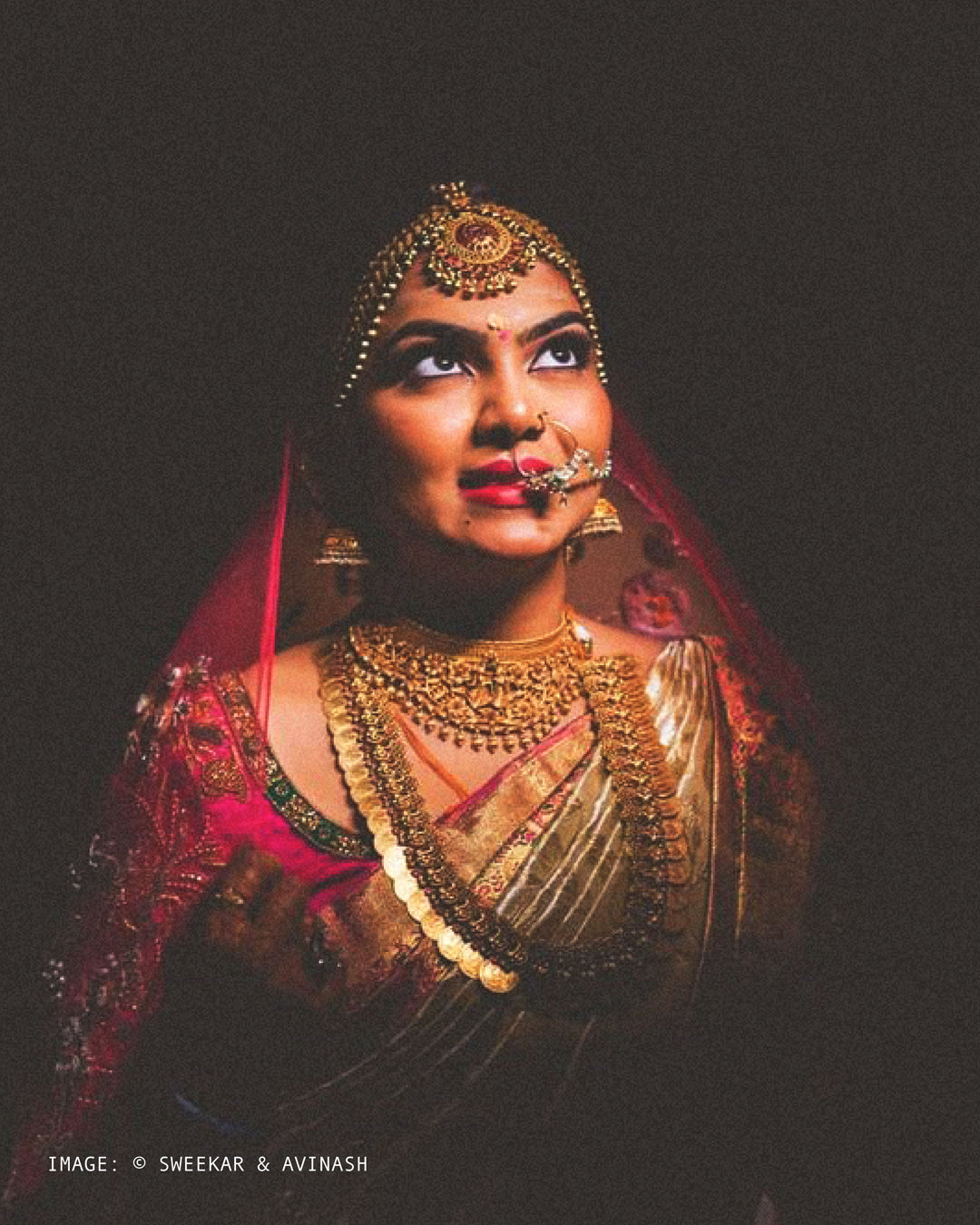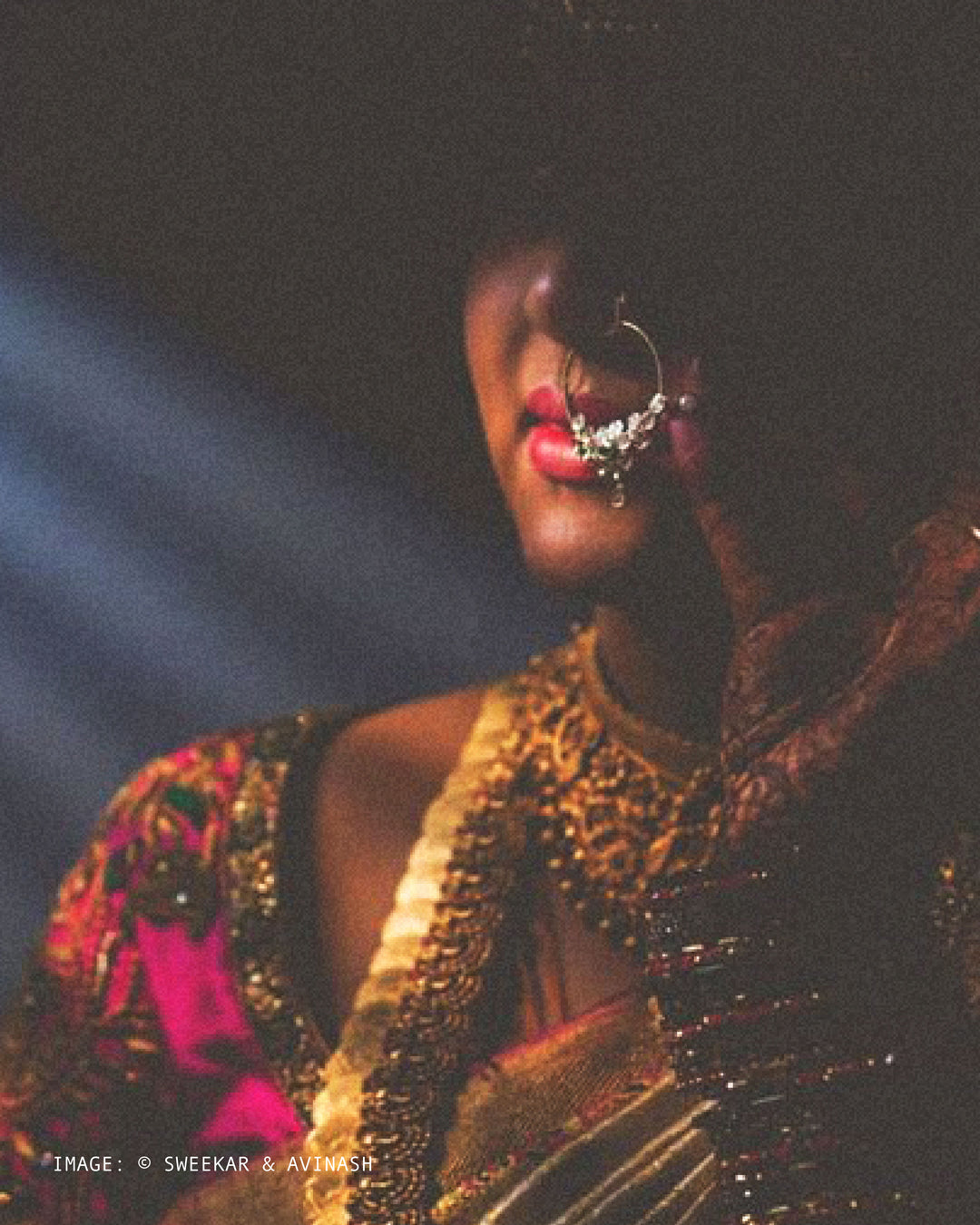 WORN BY
The Kasumala is often given to the bride by her own family and is considered to be the most regal and auspicious bridal jewellery that carries family legacy and traditions. It is worn by women in South India on special occasions like weddings, pujas, thread ceremonies, etc.
ORIGIN & CONTENTIONS
One of the origins of the Kasumala was thought to have been initially made with gold coins issued by a Chola king in the name of a toddy drawer (sanar). The Sanar had secretly discovered some gold and was condemned to death. Before his execution, he was granted a last wish, that his name, Sanar Kasu, would be perpetuated by the issue of a pure gold coin. Stringing necklaces out of gold coins (or imitation) continues in Tamil Nadu and elsewhere in South India.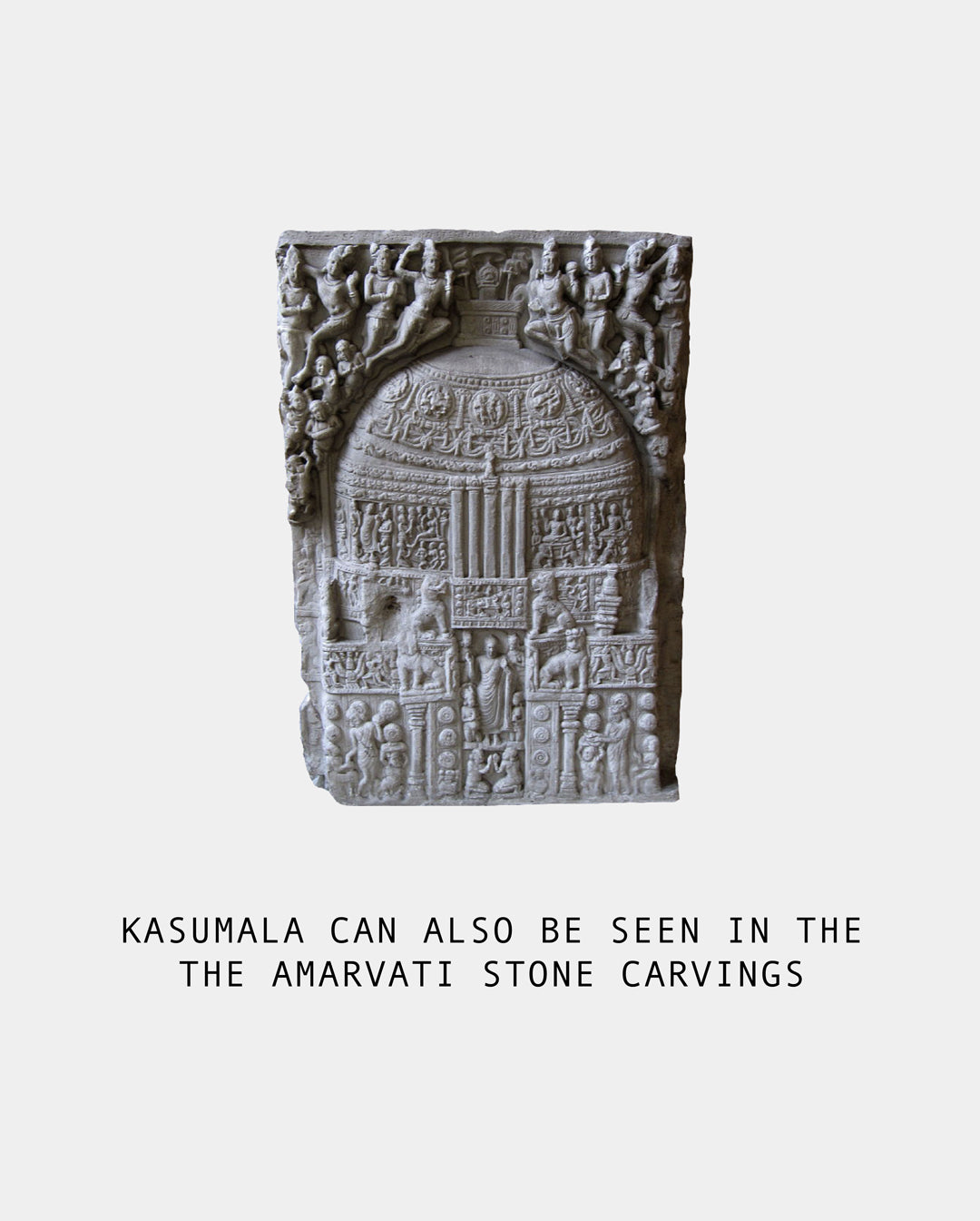 MOTIFS
In the early 19C, it became very fashionable to string English guineas and around the same time coins bearing images of Hindu gods and goddesses were also strung together.