Evening Wedding? Follow These Bridal Stylist-Approved Tips for an Unforgettable Look!
Published:
Tue, Sep 12, 2023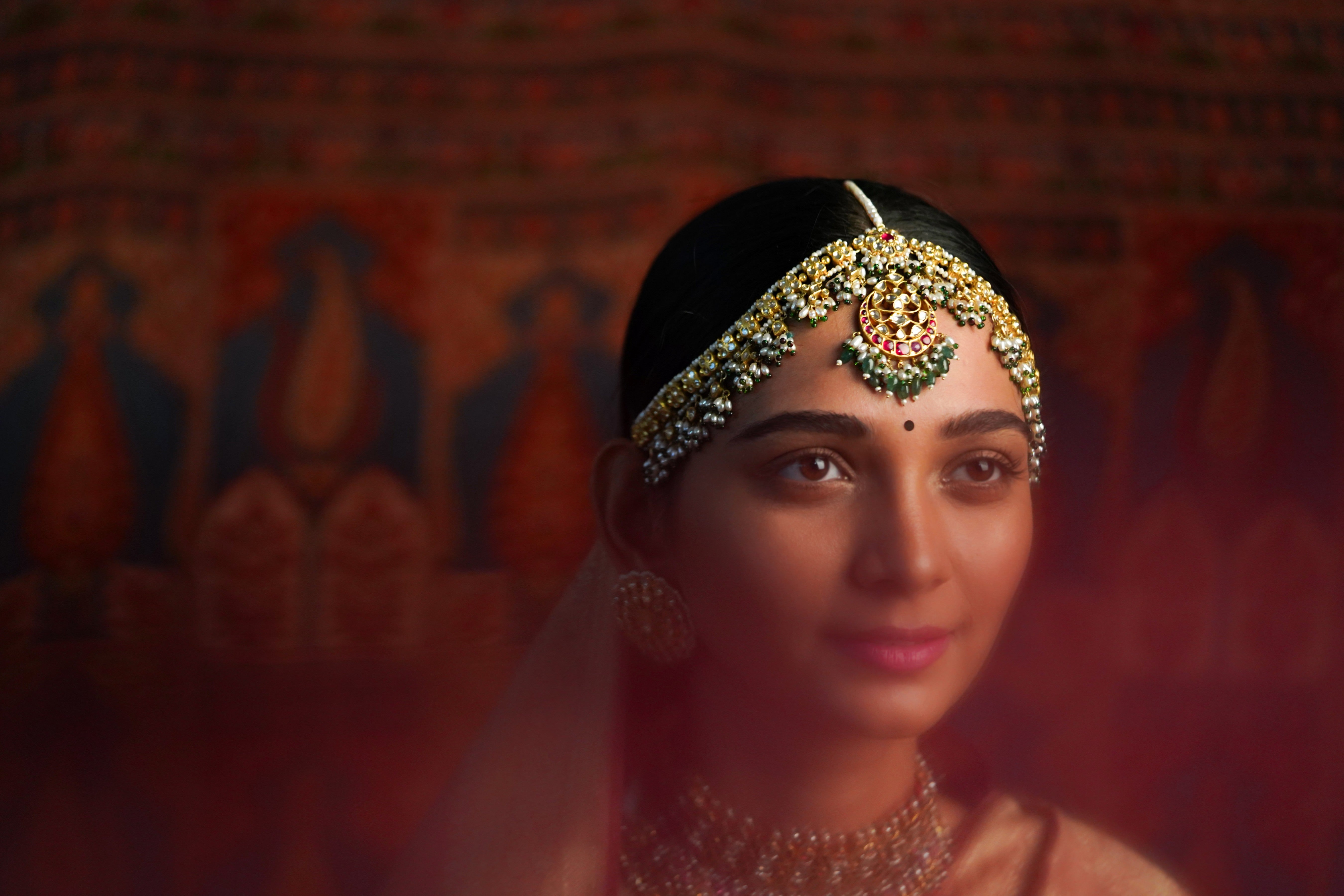 Indian weddings are a spectacle to behold, with their vibrant colors, rich traditions, and a palpable sense of grandeur. And evening Indian weddings exude an irresistible allure with the setting sun casts its enchanting glow over the festivities, these celebrations take on an even more captivating aura. The shimmering lights, twinkling stars, and the moonlit sky provide a breathtaking backdrop. Amidst this mesmerizing ambiance, bridal styling takes on a whole new level of significance, presenting unique considerations and endless opportunities to create a truly unforgettable look. It is in these moments that the expertise of a skilled bridal stylist becomes indispensable, guiding the bride toward her vision of elegance, glamor, and timeless beauty.
A bridal stylist is a professional who specializes in helping brides find their perfect wedding day look. They have expertise in fashion, trends, and wedding attire, and work closely with brides to understand their vision and style preferences. Bridal stylists offer guidance on creating a cohesive and stunning bridal ensemble. The interplay of exquisite outfits, intricate jewelry, and flawless makeup takes center stage, and it is the expertise of a skilled bridal stylist that can transform a bride into an ethereal vision. In this blog, we delve into the realm of bridal styling for evening Indian weddings, exploring the unique considerations and endless opportunities to create a truly unforgettable bridal look.
Opulent Fabrics and Rich Colors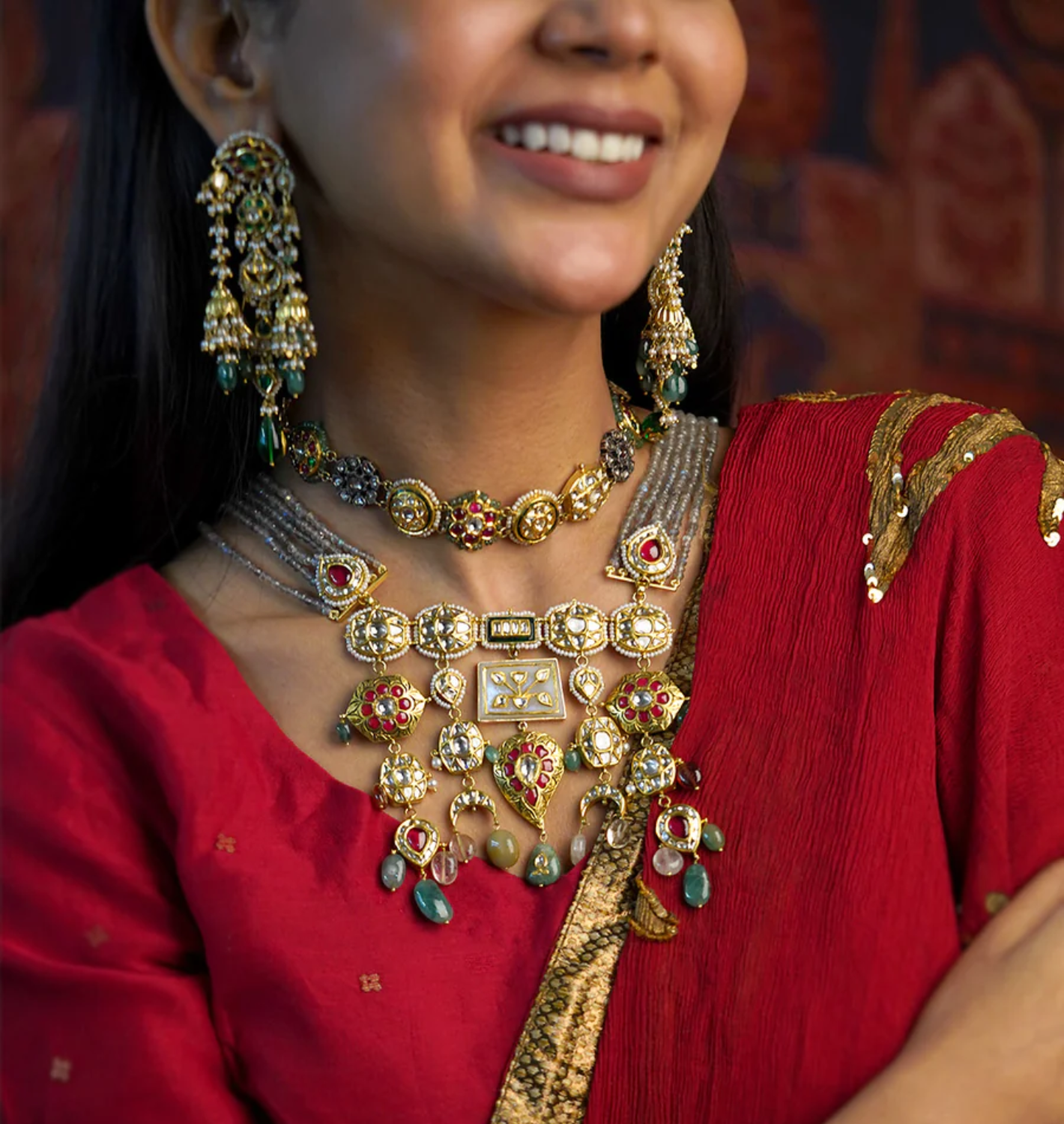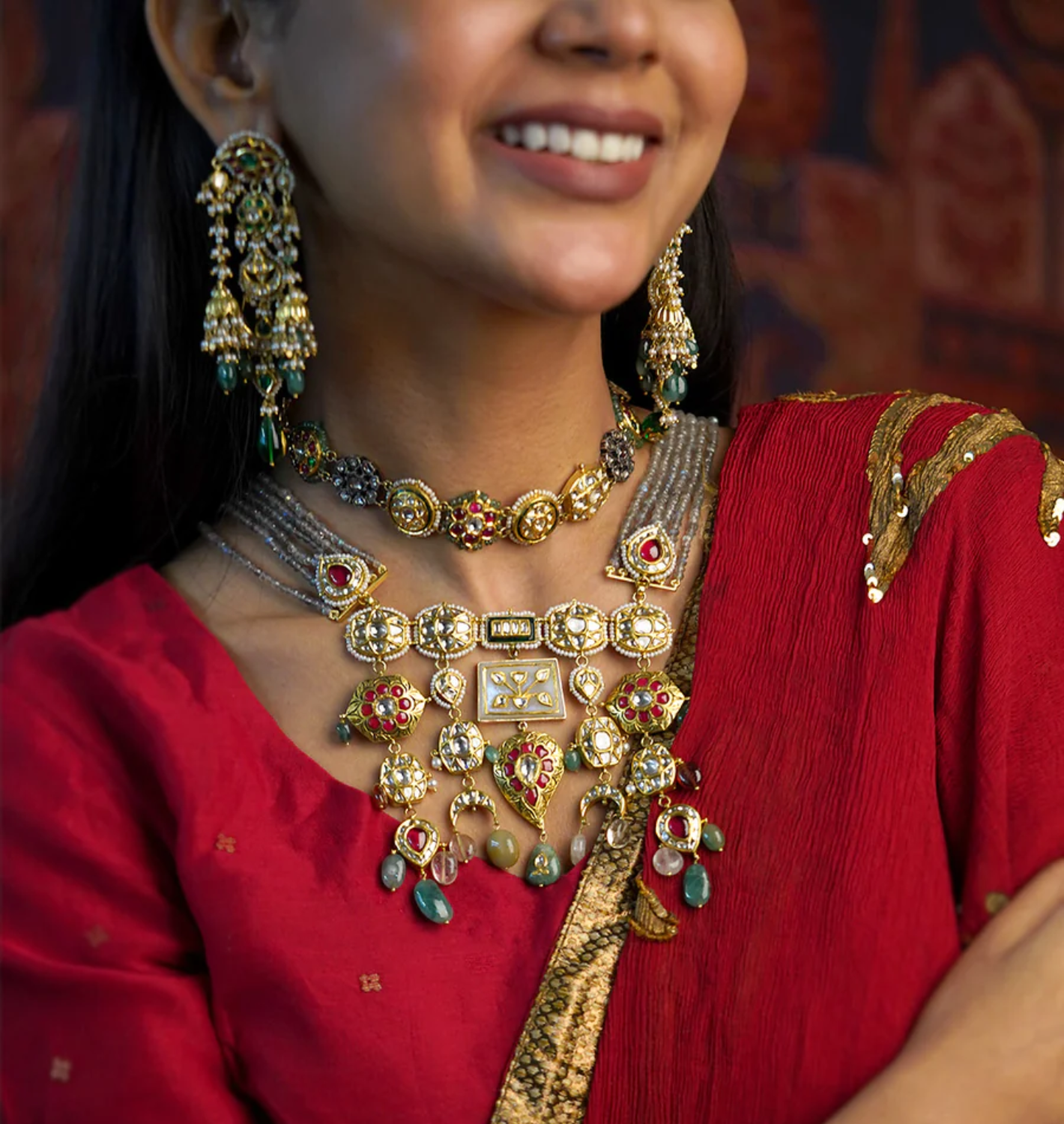 When it comes to creating a truly unforgettable wedding experience, every bride dreams of an evening celebration steeped in opulence and grandeur. In this quest for a magical ambiance, the choice of fabrics plays a pivotal role. A skilled bridal stylist understands the significance of fabrics and ensures they are meticulously incorporated into the bride's attire. A bridal stylist adeptly navigates the sea of fabric options, helping the bride choose the perfect one that not only complements her vision but also accentuates her unique features.
When it comes to fabric choices, nothing captures the essence of luxury quite like silk, velvet, or brocade. These sumptuous materials not only drape beautifully but also add a touch of sophistication to the bridal ensemble. A bridal stylist can assist the bride in finding the perfect balance between comfort and opulence, ensuring that she feels like royalty as she walks down the aisle. Whether it's a flowing silk saree that exudes elegance or a velvet lehenga that adds a touch of regality, the bridal stylist's expertise ensures that the fabric harmonizes flawlessly with the bride's overall look.
Color choices also contribute significantly to the overall opulence of an evening wedding ensemble. A bridal stylist is well-versed in the art of color coordination and guides the bride toward selecting hues that exude elegance and sophistication. Deep jewel tones like emerald green, sapphire blue, or amethyst purple add a rich vibrancy to the attire, while metallic shades like gold, silver, or copper infuse an air of glamor. These color choices, when expertly incorporated into the bride's ensemble, enhance the opulence factor and create a visual spectacle.
A bridal stylist's eye for detail and understanding of rich fabrics and colors make them an invaluable asset for any bride preparing for an evening wedding. With their guidance, the bride can confidently step into a world of elegance and splendor, where her attire becomes a work of art. By entrusting a bridal stylist with the task of curating an opulent ensemble, the bride can truly embrace the magic of her special day and shine as the epitome of grandeur.
Outfit Choices and Styling Tips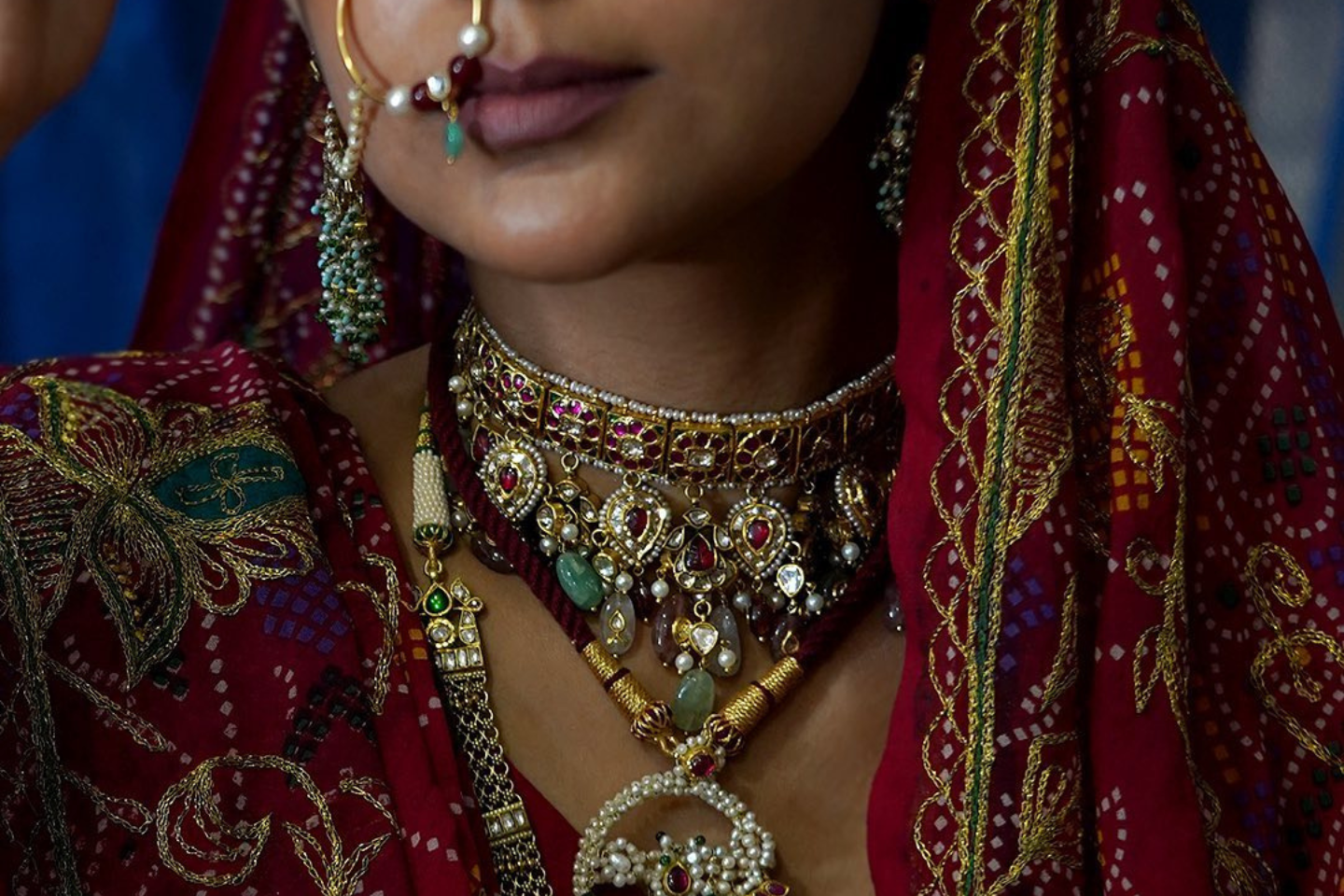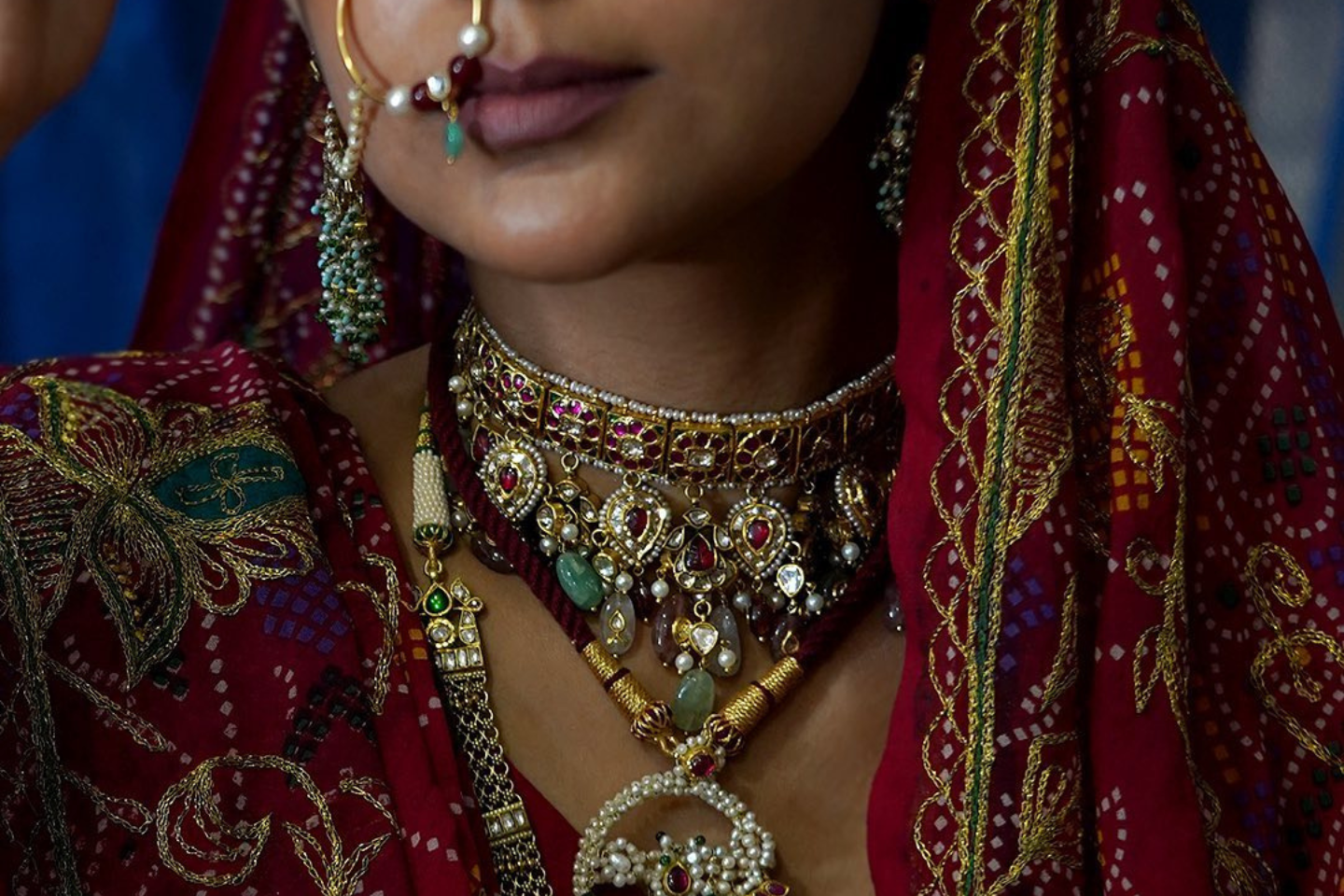 When it comes to outfit choices, a bridal stylist serves as an oracle of style, guiding the bride through a labyrinth of possibilities. For evening weddings, where romance meets opulence, heavily embellished lehengas, classy saree, dazzling gowns, or Indo-Western fusion ensembles emerge as the epitome of glamor. The bridal stylist, with an uncanny understanding of current trends, personal preferences, and cultural sensibilities, creates a tapestry of choices that resonate with the bride's essence.
Selecting the perfect outfit goes beyond aesthetics; it should harmonize with the bride's frame, personal style, and overall wedding theme. Here, the bridal stylist takes on the role of a confidante, listening intently and observing with care. They decipher the intricate codes of the bride's desires, empowering her to embrace her unique beauty while ensuring she feels comfortable and confident on her special day.
However, the expertise of a bridal stylist extends far beyond individual preferences. They consider the wedding venue, lighting, and cultural traditions, transforming the selection process into a symphony of artistry and functionality. By harmonizing these elements, the bridal stylist orchestrates a captivating ensemble that not only captivates the eye but also reflects the soul of the occasion.
Statement Jewelry and Embellishments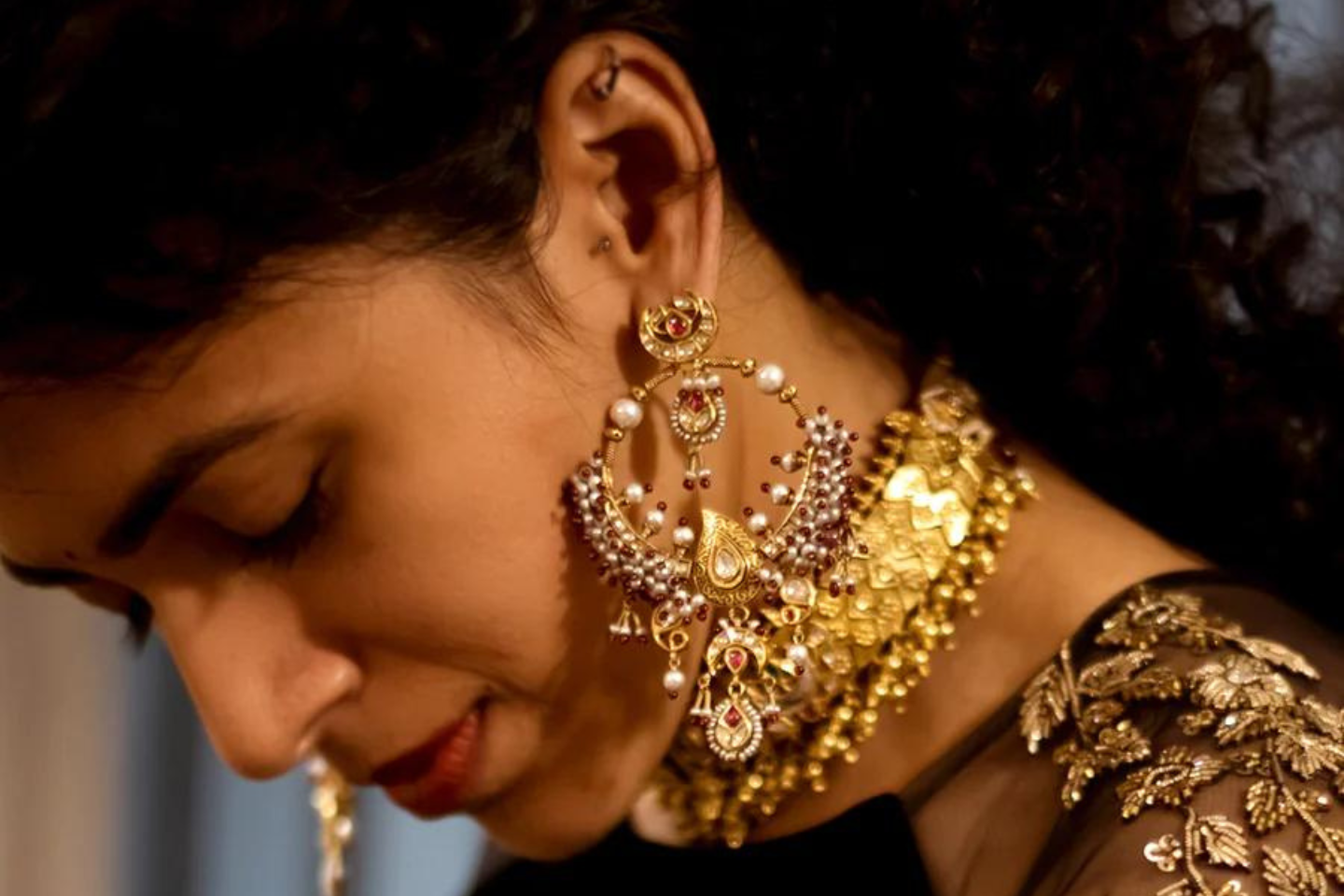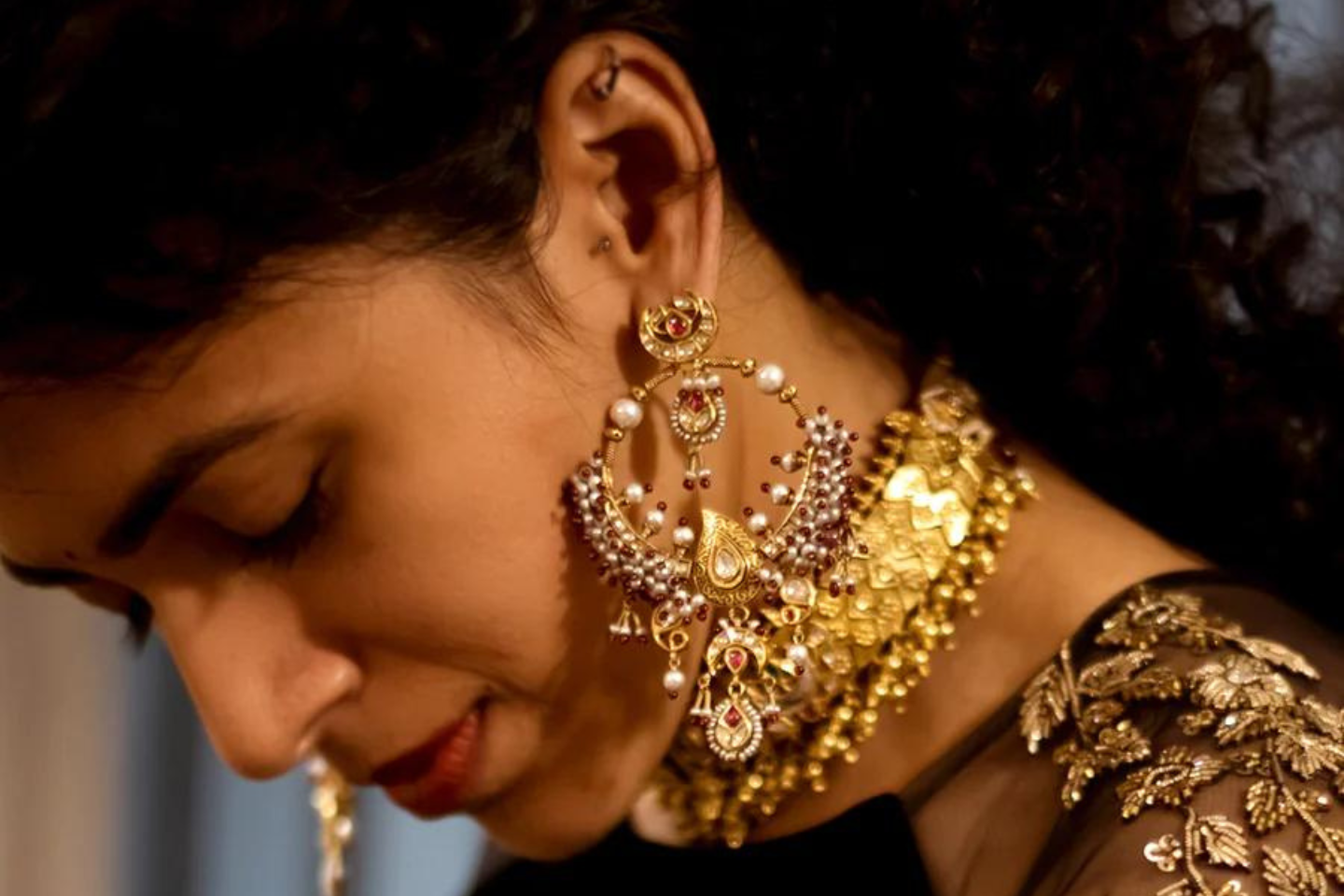 Every bride deserves to shine like a star on her special day and a skilled bridal stylist weaves together elements of elegance and individuality to create a mesmerizing bridal look. Statement jewelry and embellishments hold the key to unlocking a world of beauty and allure. A bridal stylist understands how to strike the perfect balance between the jewelry and the outfit, ensuring that each element complements the other flawlessly. They consider factors like neckline, silhouette, and embellishments, curating a harmonious ensemble that reflects the bride's unique personality. With the guidance of a skilled bridal stylist, the bride's journey toward her happily ever after is embellished with sparkle, sophistication, and a touch of magic.
When it comes to accentuating the evening bridal attire, statement jewelry takes center stage. From breathtaking chandelier earrings that gracefully frame the face to majestic statement necklaces that command attention, these exquisite pieces add a touch of grandeur and sophistication. A bridal stylist skillfully incorporates jewelry pieces with the chosen attire that blends perfectly to land a look that is certain to take center stage of the celebration.
Embellishments also play a pivotal role in enhancing the allure of a bridal ensemble. Delicate sequins delicately shimmer under the soft glow of lights, while intricate beadwork adds texture and depth to the fabric. Bridal stylists work their magic by incorporating these embellishments strategically, transforming a simple dress into a dazzling masterpiece.
With their expertise and creative vision, bridal stylists elevate the bridal look from ordinary to extraordinary. They understand that the right statement jewelry and embellishments have the power to capture hearts and create unforgettable memories. Whether it's selecting the perfect pair of earrings that accentuate the bride's eyes or choosing the ideal sequined fabric that compliments her complexion, a bridal stylist ensures that every detail is thoughtfully curated.
A bridal stylist's touch is akin to a sprinkle of stardust, elevating the bridal journey to a realm of unadulterated enchantment. With their meticulous guidance, they transform mere fabric into a vessel of dreams, ensuring that every bride feels like the protagonist of her own fairytale. So, let the bridal stylist's magic unravel, and watch as elegance dances through the bride's every step, leaving an indelible mark on her heart and in the memories of all who witness her radiant beauty.
Read more from our
journal