Why Your Collection Needs Handcrafted Indian Fine Jewelry
Published:
Thu, May 18, 2023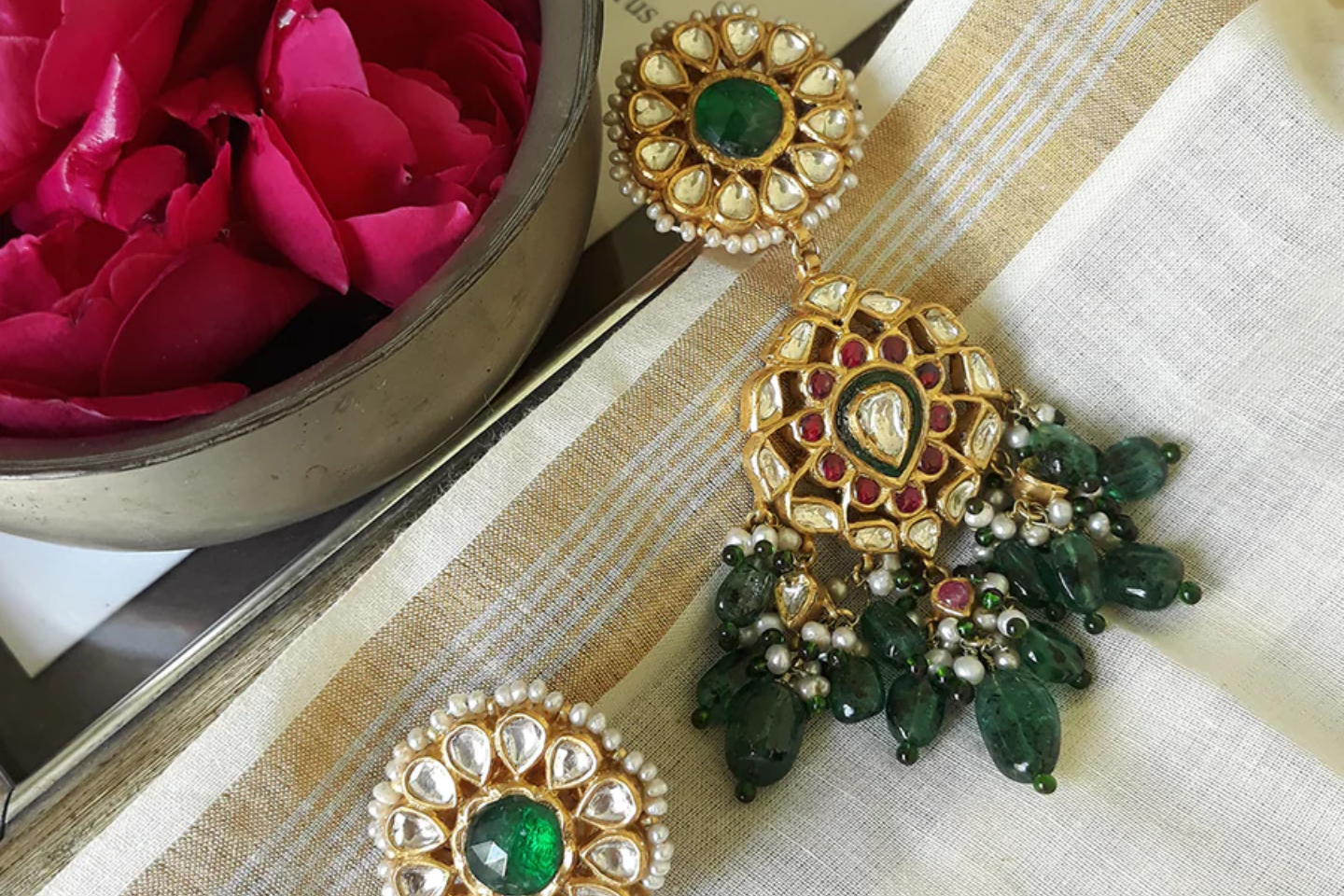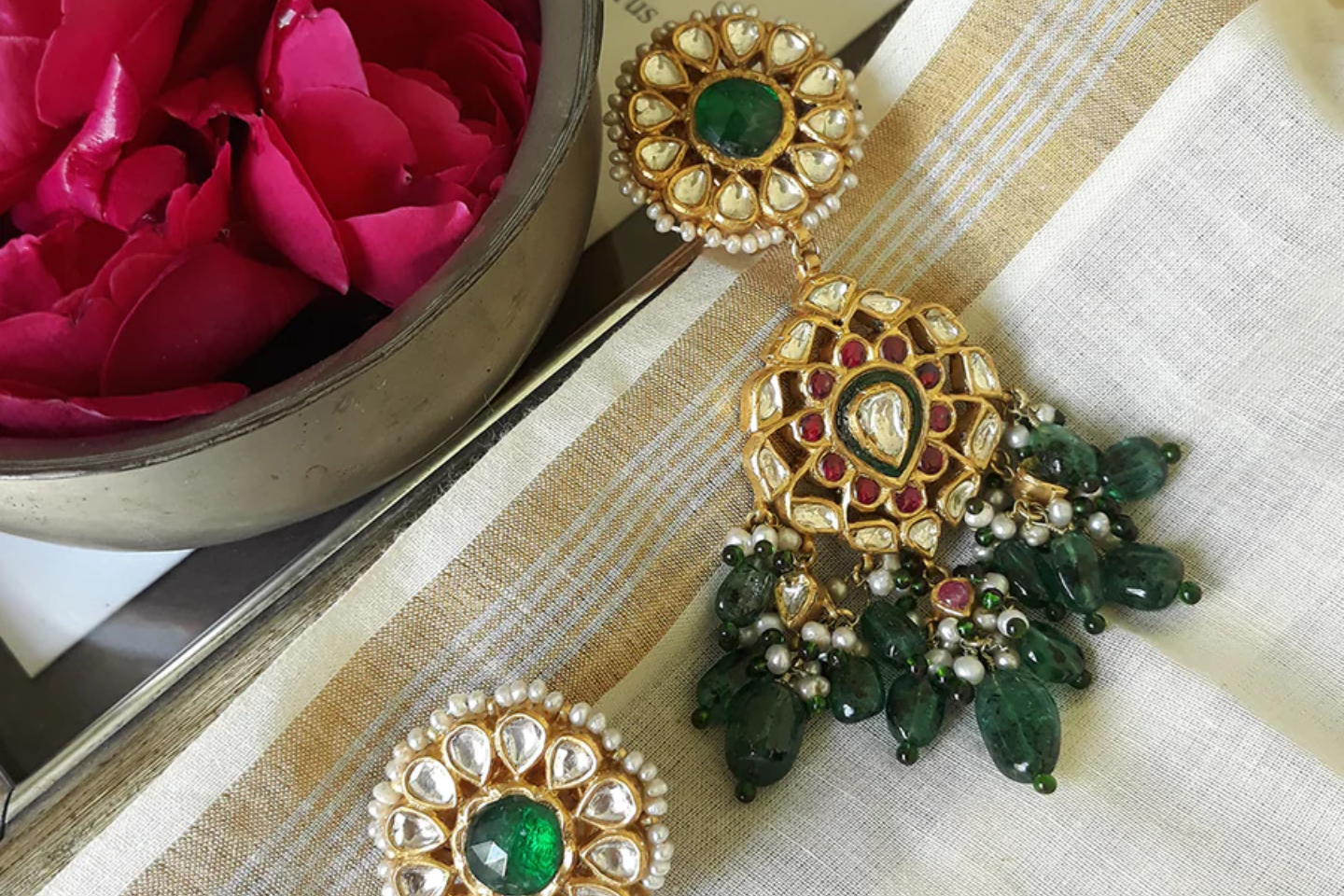 Apart from embellishing the outfit and making the wearer stand out, fine jewelry items execute another important task – telling a story. From gathering materials to the meticulous craftsmanship involved in creating each piece, handcrafted fine jewelry carries the creativity of the artisan as well as the legacy of their land and culture. All the elements of the exquisite piece come together to narrate the tales of culture and heritage while adding elegance and grace to the aura of the wearer. But that's not all. Keep reading to find out more about Handcrafted Indian fine jewelry and why it can be a great addition to your collection.
The Finest of Fine Jewelry
Handcrafted Indian fine jewelry is a treasure trove of exquisite designs. It showcases the imagination of the skilled artisans and displays their precision and skill. The use of precious metals and glittering gemstones make the piece even more special.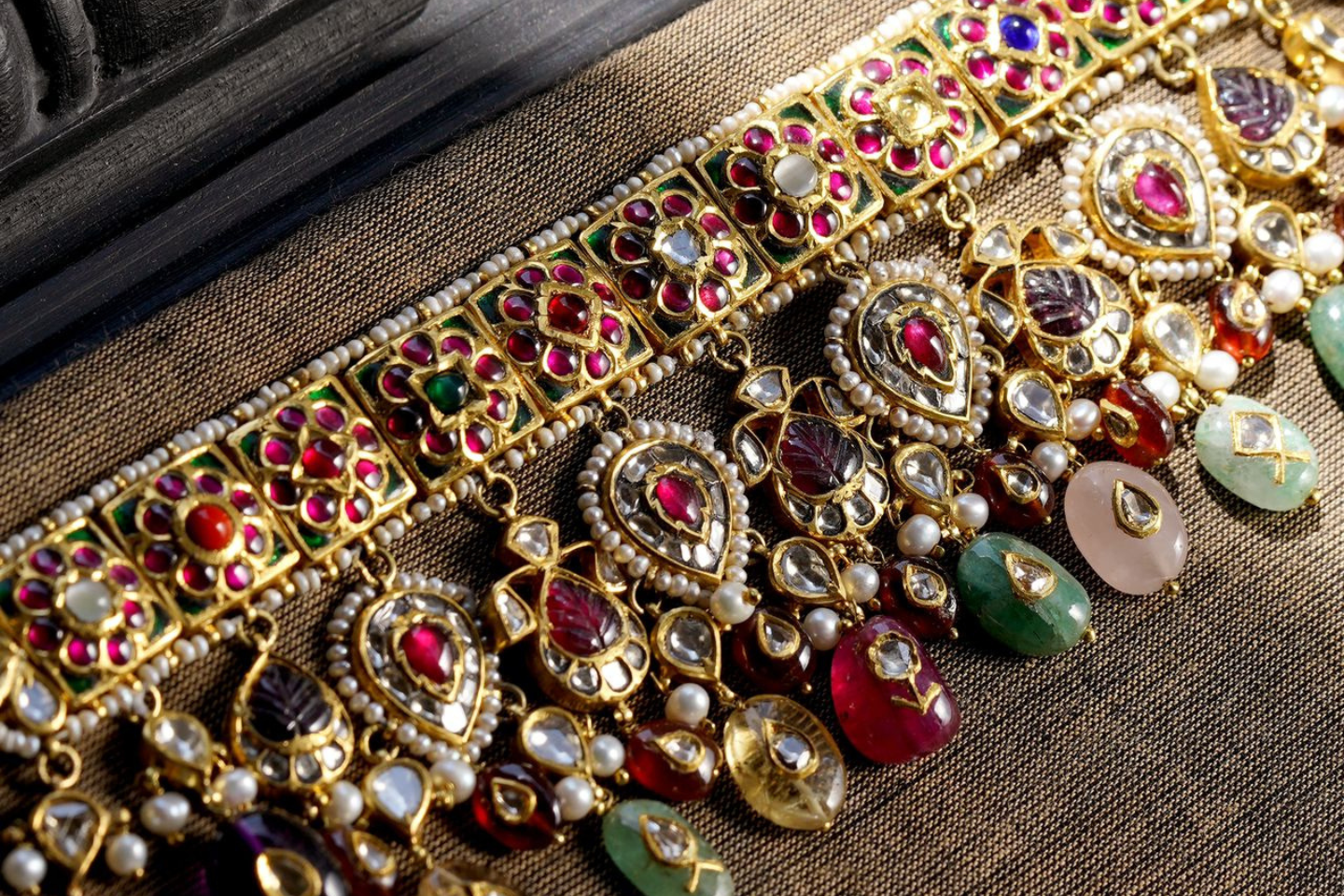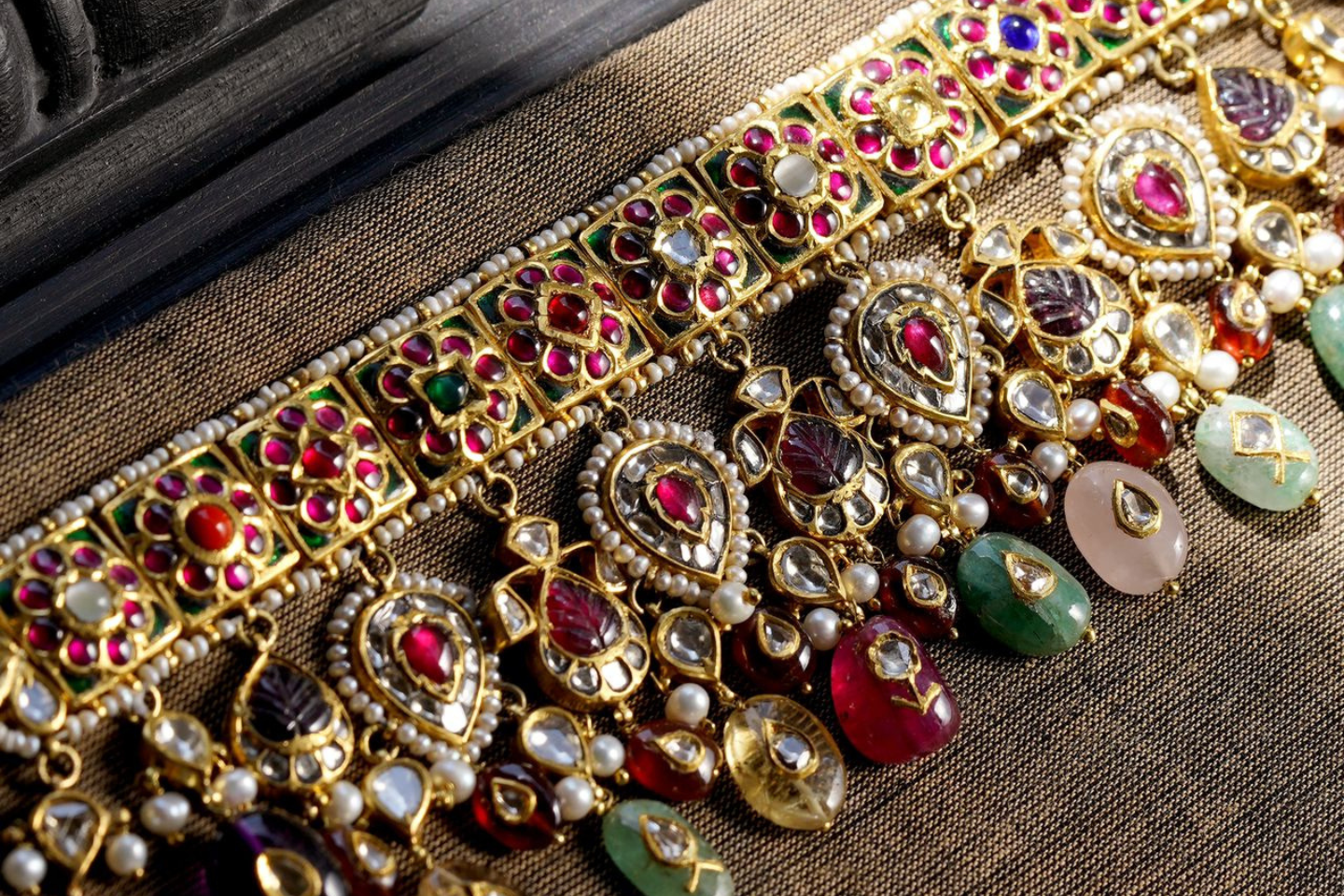 Handcrafted Indian fine jewelry brings with it the designs and motifs of the place where it came from. The techniques used to create these exquisite pieces have been inspired by the rich cultural heritage and showcase the beauty of the local culture. Intricate filigree work, granulation technique, and meenakari enamel are some of the techniques used to embellish the handcrafted piece of fine jewelry. The pieces also feature uncut stones set using the kundan technique.
Handcrafted Indian fine jewelry takes inspiration from nature. Various motifs including flowers and peacocks can be frequently observed on the pieces that add a layer of detail to the piece. The jewelry features a rainbow of hues, geometric patterns, and intricate latticework, adding more elegance to the designs and making each piece a work of wearable art.
What Makes Fine Jewelry So Good
As we stated before, every piece of handcrafted Indian fine jewelry paints a picture and tells a story with its unique design. It is one of the many ways in which our cultural heritage is protected and celebrated. Different parts of the country wear the pieces differently, all of them giving the pieces their own unique touch.
While the North Indian bride wears her traditional red chooda, the West Indian bride has her own style. The Rajasthani bride embellishes her bridal attire with her aadh necklace and the Gujarati bride wears her damani. The Maharashtrian bride wears the color green along with her unique nath made with pearls woven into paisley patterns. Handcrafted Indian fine jewelry adds to this culture by making each piece different and special.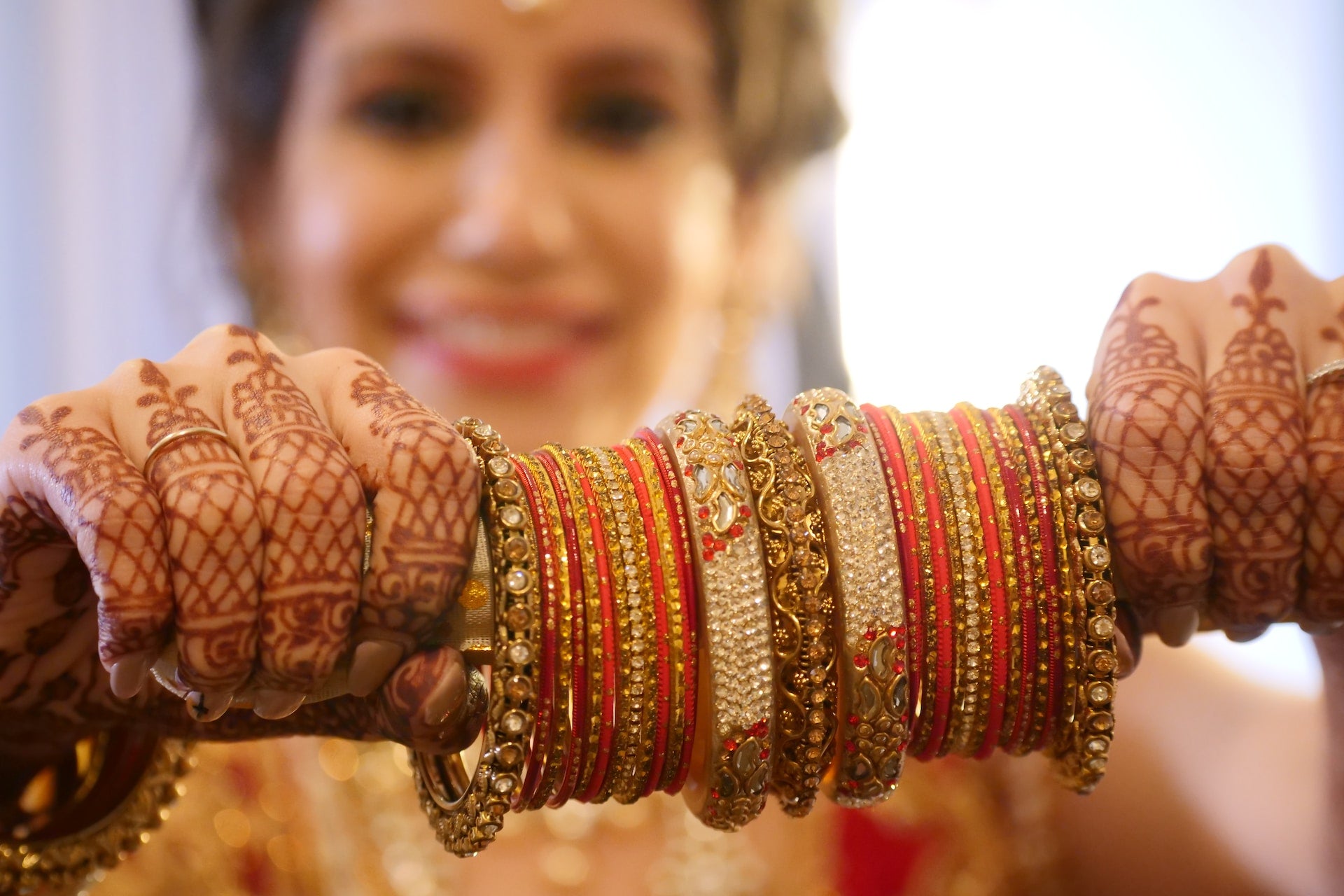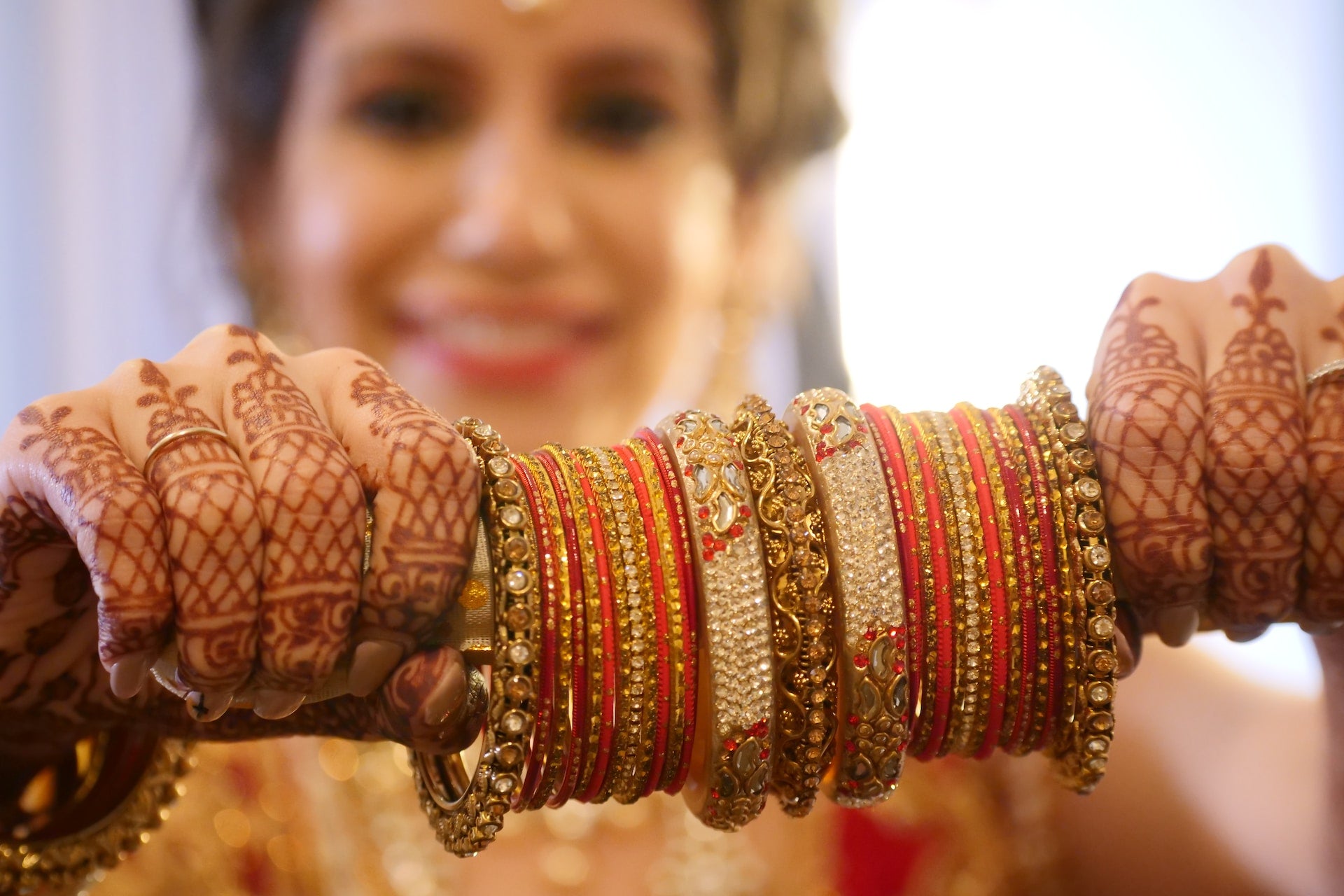 The techniques that are used to craft the pieces of fine jewelry have largely remained unchanged since they were first used. For instance, the kundan technique of setting gemstones and diamonds using gold foil was first used back in the Mughal era. It is still used to craft intricate pieces of handcrafted Indian fine jewelry and continues to captivate fine jewelry enthusiasts with its timeless beauty. Another technique is meenakari, which is known for its beautiful enamel work. Filigree jewelry, which originated around 3000 BC in Mesopotamia and includes the use of threads made using precious metals such as gold and silver, is also practiced to this day.
Why Your Fine Jewelry Collection Needs Handcrafted Jewels
If you're a jewelry enthusiast or just someone who loves collecting exquisite pieces, handcrafted fine jewelry can be a great addition to your fine jewelry collection.
Apart from its cultural significance, handcrafted fine jewelry offers a distinctive design to the wearer. Made by skilled artisans, handcrafted fine jewelry designs feature a personal touch and attention to detail that set it apart from mass-produced jewelry and showcase the craftsmen's expertise.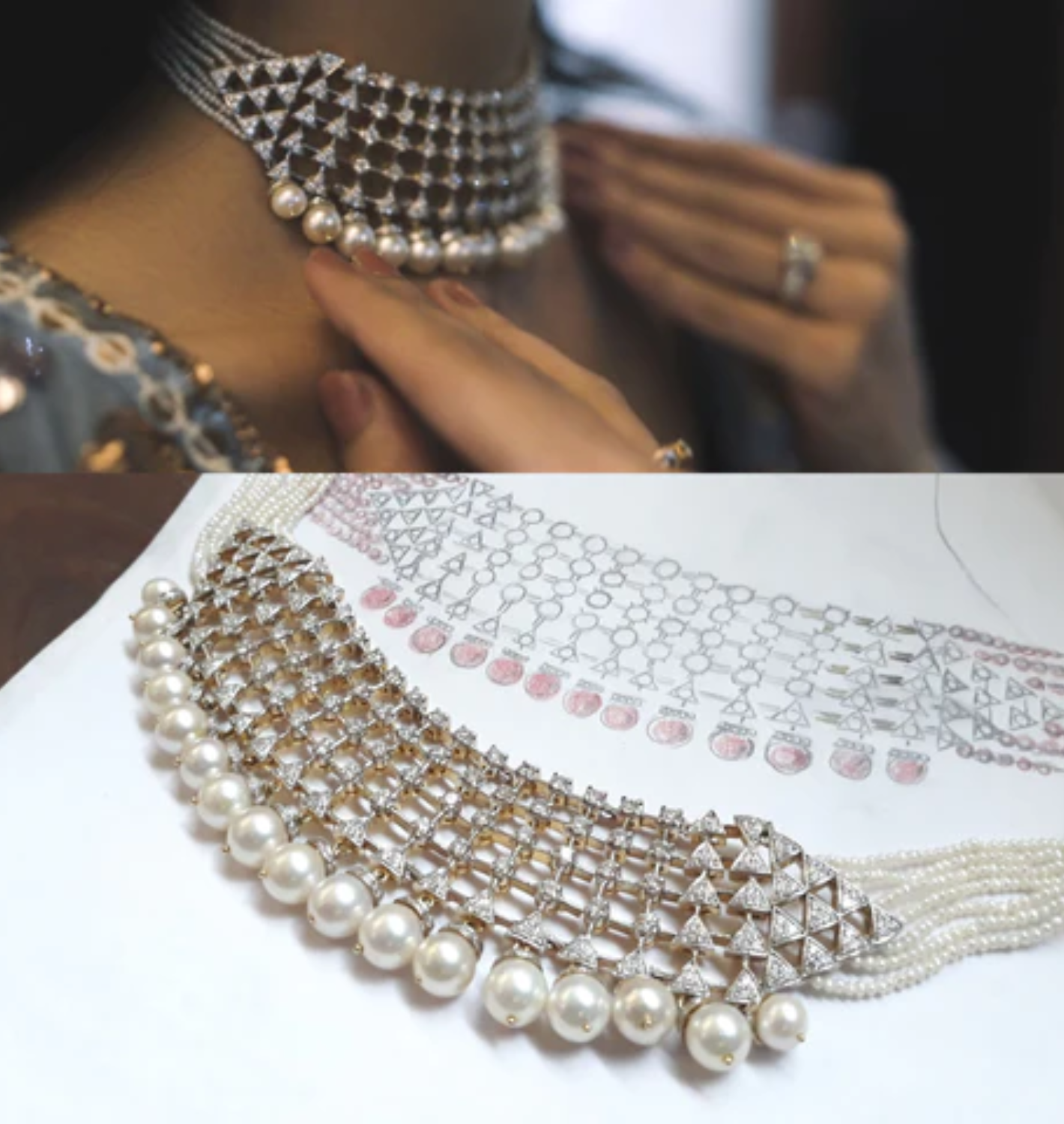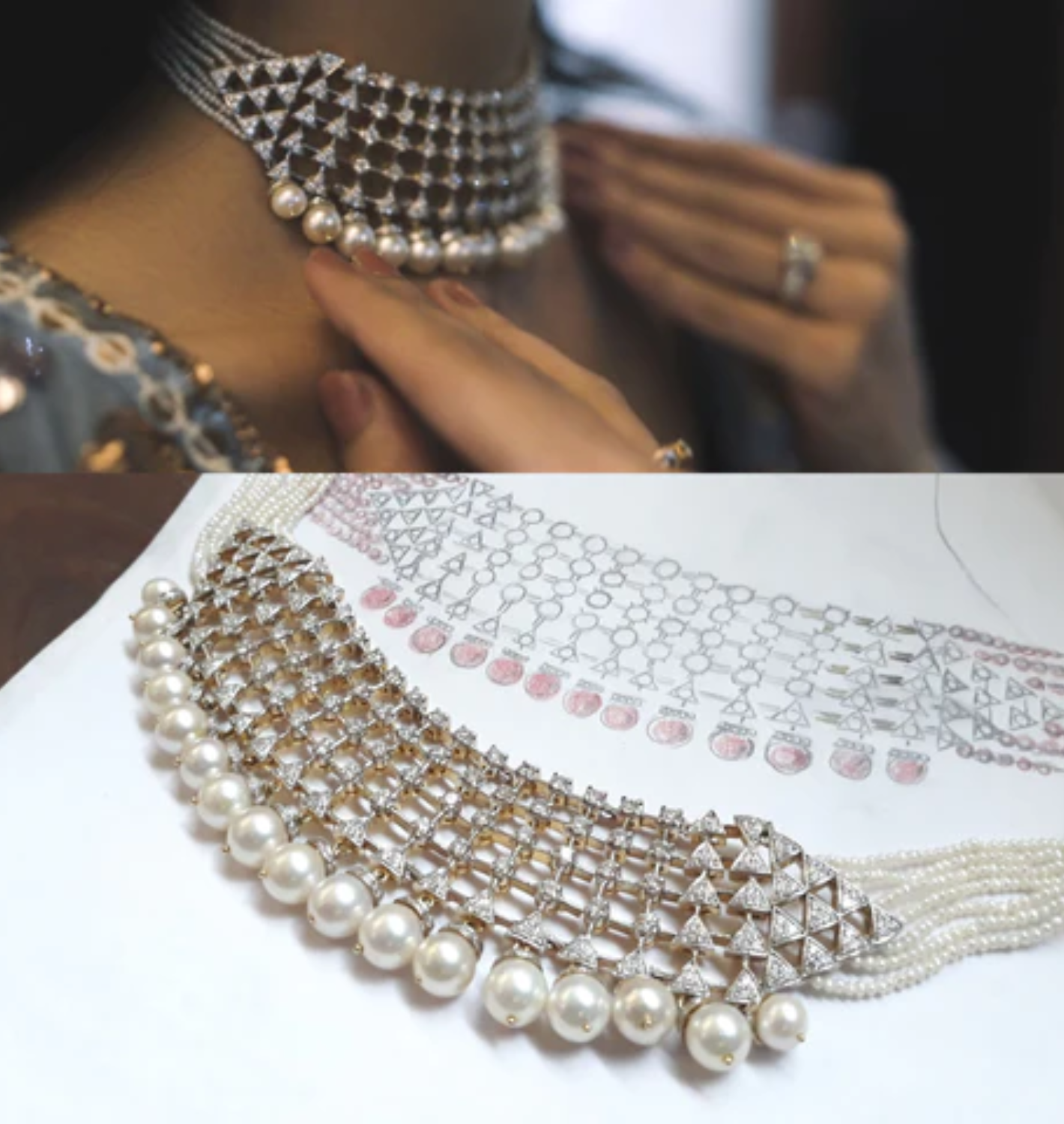 You can also opt for custom-made fine jewelry. This allows the wearer to actively participate in the designing process, working closely with the experts and creating a design that aligns with their personality and stands up to their expectations. No two pieces of custom-made fine jewelry are alike, making them truly special and one-of-a-kind. Handcrafted fine jewelry also offers customization and personalization. The wearer can add their own elements to the piece such as getting their names or initials carved on it.
For brides who have their bridal outfits planned out but can't find jewelry that aligns with their imagination, custom-made fine jewelry is a great option. You can put your own elements to your jewelry and get a piece that not only embellishes the bridal outfit perfectly but lives on as an heirloom piece for generations to observe and appreciate your taste in jewelry.
Owning Fine Jewelry That Doesn't Age
There are only some things in life that do not age as time goes by. Fortunately, your handcrafted fine jewelry can easily stand the test of time if proper care is taken. Not only will its shine remain for years but its timeless design will easily adorn the outfits of the future brides in the family.
So, investing in handcrafted fine jewelry can pay off, given that the value of precious metals and gemstones appreciates in value over time. And the joy of owning and wearing a unique, handcrafted piece of jewelry can be priceless, making it a rewarding investment in more ways than one. Handcrafted fine jewelry is no less than a collector's item and your piece can have a great return on investment if it catches the eye of a jewelry connoisseur.
But to make sure the luster of the piece is long-lasting, you'll need to know how you can take care of your fine jewelry. This includes keeping perfumes and similar chemicals away from the piece, not washing the jewelry with soap, or rubbing the surface of gemstones or diamonds with a toothbrush as it can scratch them and affect the shine. And lastly, keep your handcrafted fine jewelry in an airtight container to preserve the polish for a long time.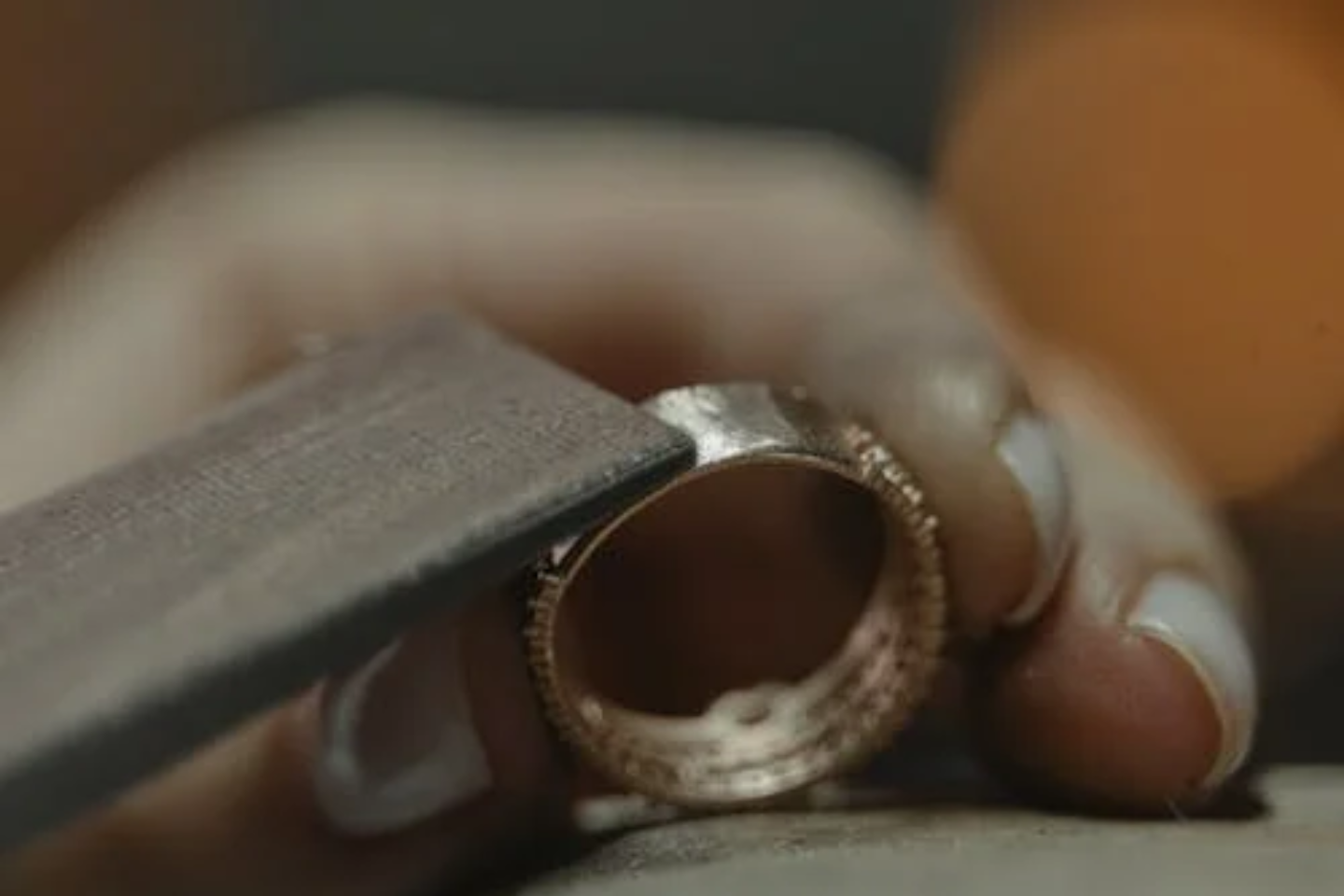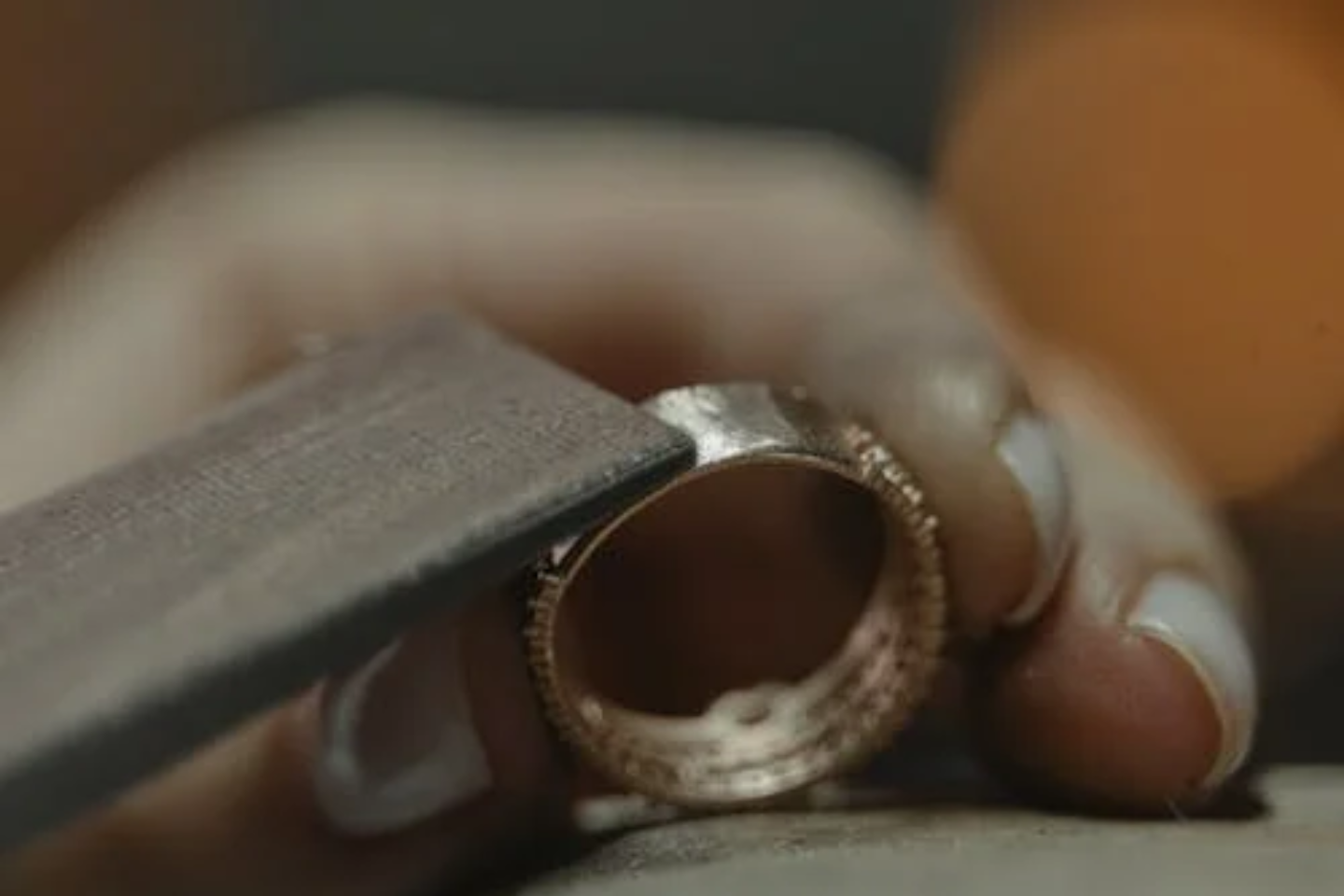 Owning handcrafted fine jewelry can be a big deal. If you're planning to start your own fine jewelry collection, you can start with smaller pieces and work your way up. You might want to take a look at our fine jewelry collection if you're looking for something timeless and unique that adds a touch of elegance to your attire and make the special occasion extra special.
If you can't find the designs that you had imagined, you can always get in touch with us to create something that not only reflects your personality and style but also fits in perfectly with the outfit. Our jewelry experts will be happy to help you style your exquisite piece of handcrafted fine jewelry. All you need to do is schedule your styling consultation with our jewelry experts.
Read more from our
journal