Your Guide to the Perfect Indian Bridal Jewelry: Minimalist Bride Edition
Published:
Mon, Oct 02, 2023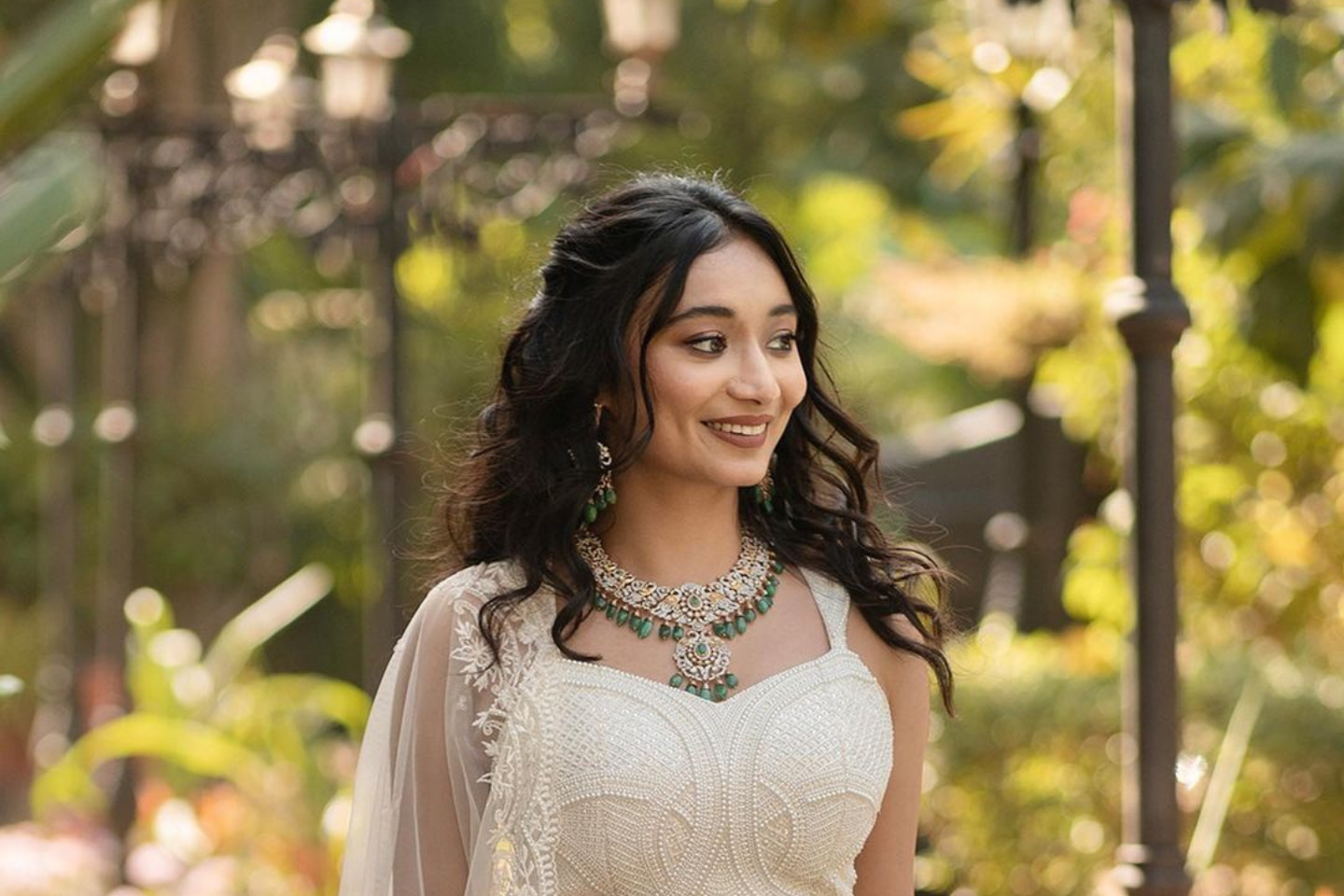 The modern Indian bride is different. She's independent, fearless, and knows what she wants. She expresses herself freely without feeling constrained by social norms and her choices and style reflect the same. The days when all marriages looked the same are long gone. The weddings of today are personal and reflect the couple's personality. The bride has moved on from the color red and classic gold Indian bridal jewelry and now uses colors and gemstones to embellish her bridal attire. Among these independent and fearless women are some minimalist brides who like it subtle and sweet and show the world how less truly is more. This one's for them.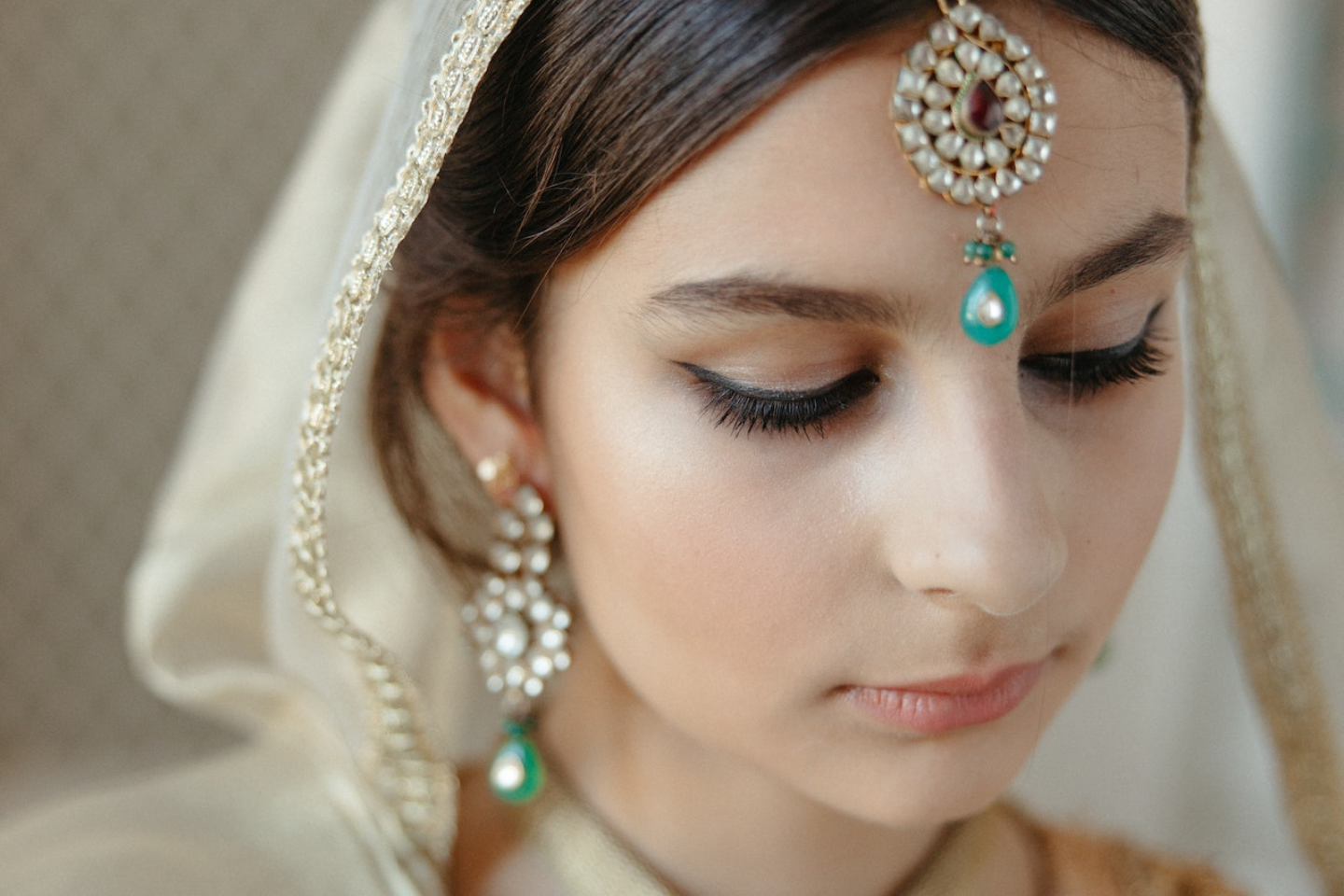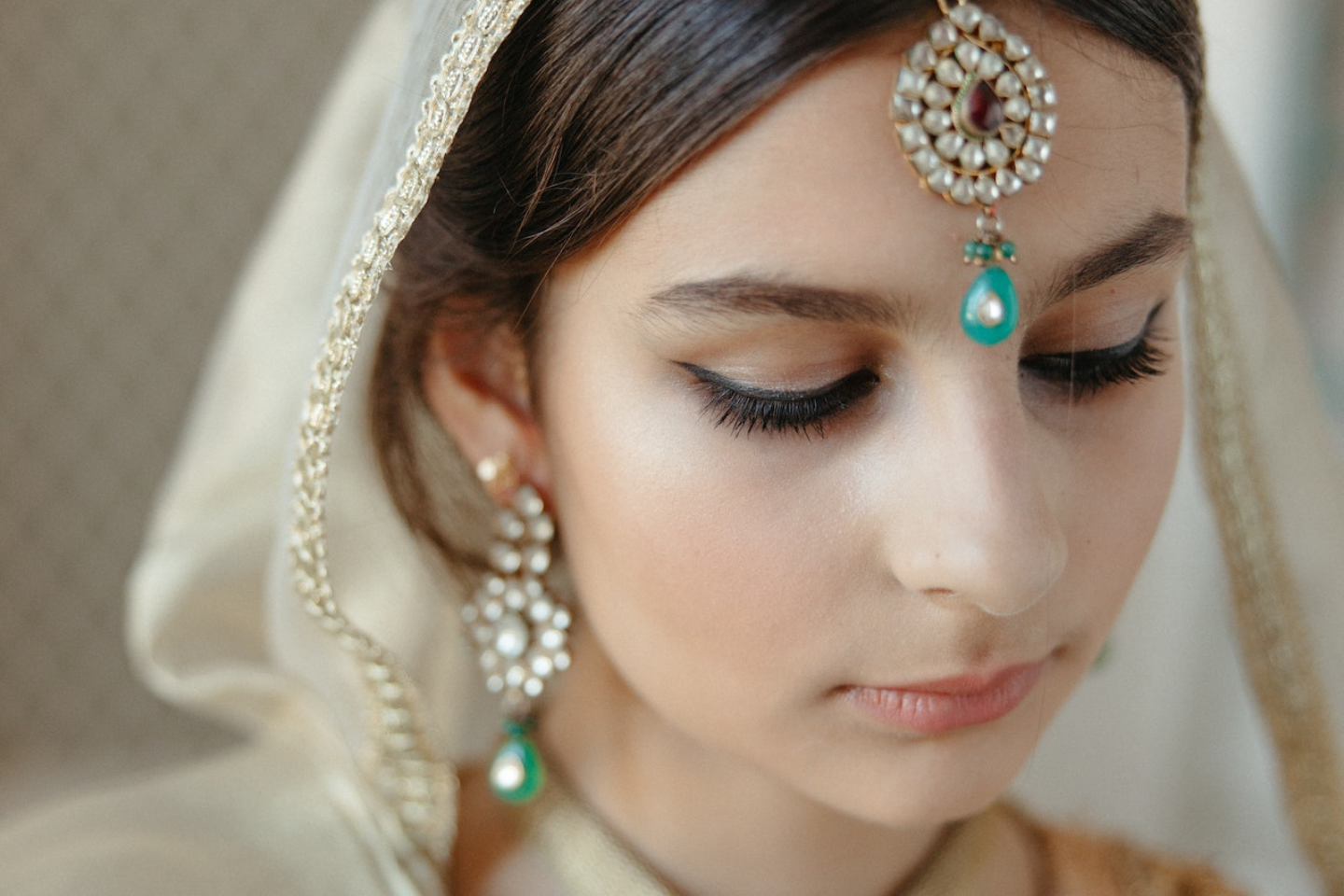 Indian Bridal Jewelry for the Minimalist Bride
The minimalist bride is different. She chooses to go a different way and avoid the loudness and glitter. The minimal bride goes with earthy tones and tranquil colors to create a soothing bridal look that is both elegant and understated. She prefers delicate, simple pieces of Indian bridal jewelry that add a touch of sophistication to her overall bridal look without overpowering it. Let's take a closer look at some Indian wedding jewelry pieces that a minimalist bride can use to embellish her bridal outfit.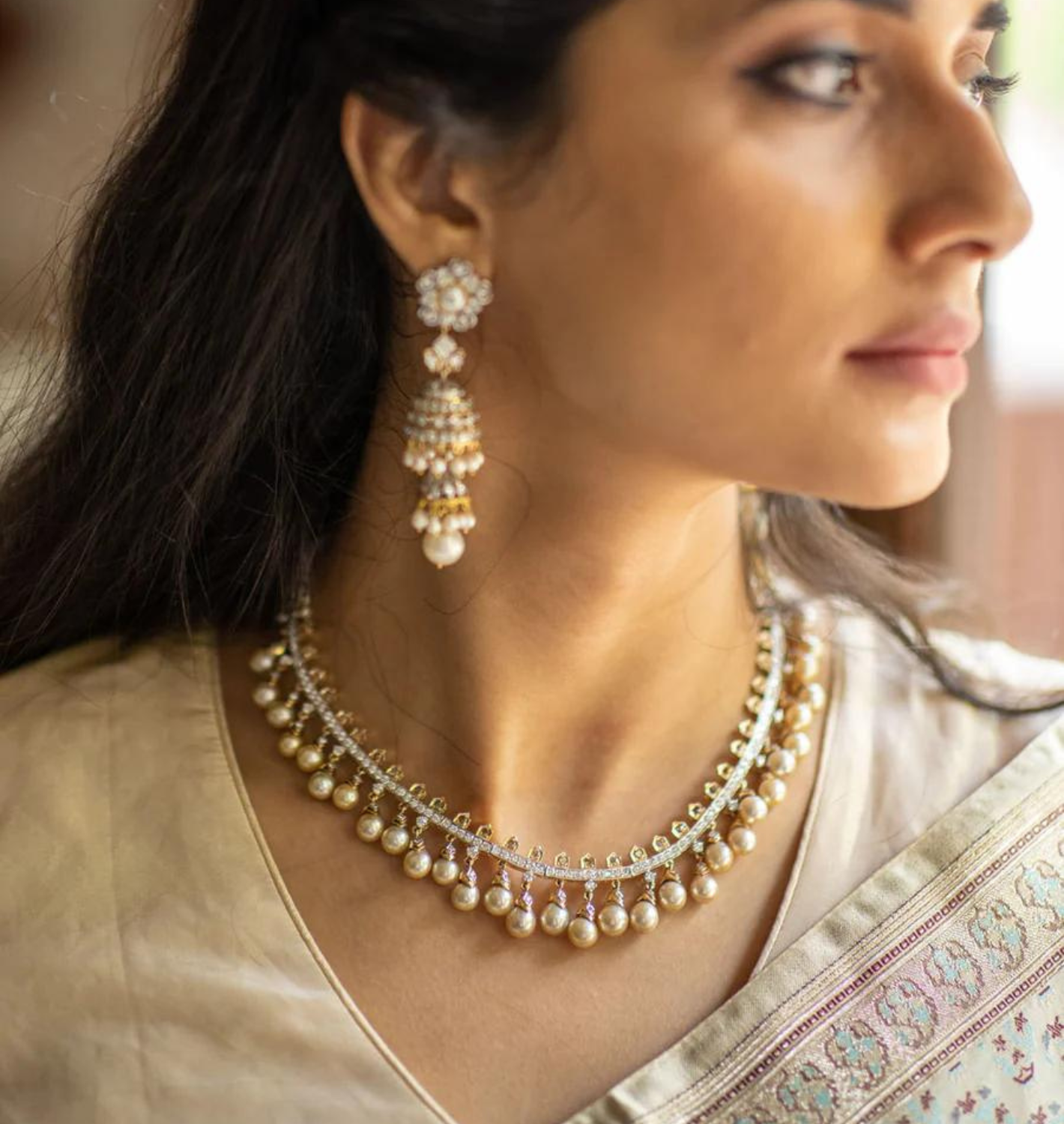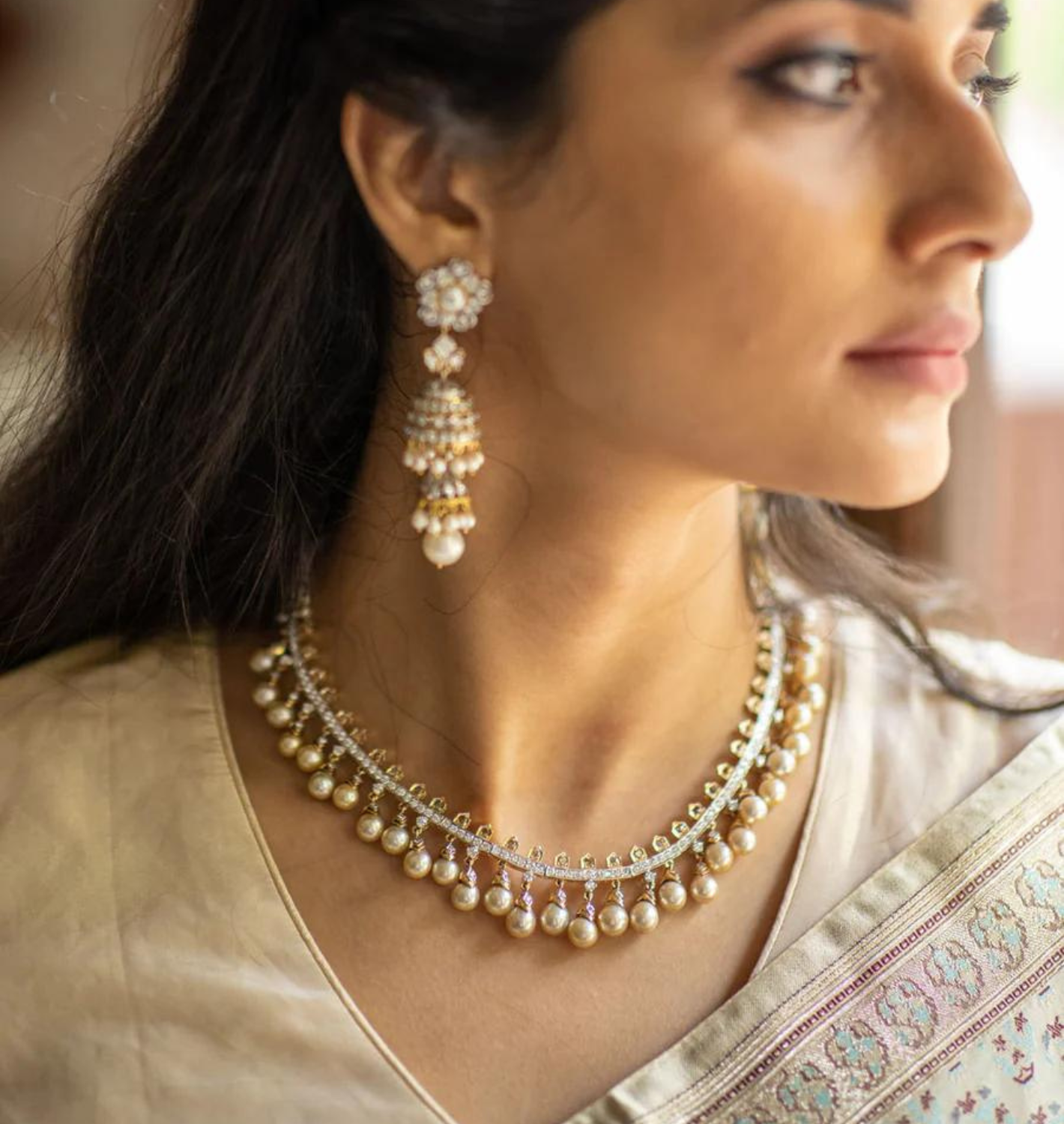 What to keep and what not to
If you're creating a minimal look for your special day, you can consider not wearing some pieces of your traditional Indian bridal jewelry. Not only will it make the entire look a little more elegant and chic, but will also allow the viewer to focus more on the pieces that you did keep. Ditch the nose rings, maathapattis, or maangtikas if you have to, and create a minimal look that truly suits you and the outfit of your choice.
The color of the bridal outfit plays a big role in selecting the Indian bridal jewelry that can with it. If you're going for a muted color palette that contains earthy shades such as beige and soft pink, you can go for dainty and subtle pieces that create a simple, calming, and soothing bridal look. Going with stones that complement the color of your outfit is a great way to add a splash of color to the look.
A minimal look is not always about picking smaller pieces of Indian bridal jewelry. It really is about how a bride can express more while using fewer pieces of jewelry. So, knowing how to balance it all can get a little tricky. You can start with a little experimentation by pairing different pieces together. Once you get the hang of it, you'll know what pieces of Indian bridal jewelry team up best with your outfit, and creating a minimal bridal look will become way easier.
Stunning Indian Bridal Jewelry Pieces to Ace the Minimal Look
Now that you know the 'how', let's take a look at the pieces of Indian bridal jewelry that you'll need in your trousseau to nail that minimal bridal look.
The classic dangling jhumkas are great but when it comes to picking Indian bridal jewelry for the minimalist bride, stud earrings are perfect. Small, sparkling studs can add the shine that your minimal attire needs while keeping it low-key. If you're trying to add some color to the mix, you can pick a set of earrings with gemstones that go well with your outfit's color.
Apart from keeping it low-key, earrings have a rather important responsibility. Picking smaller earrings or studs with a wedding outfit can help you keep your statement piece in the spotlight while the subtle shine of your earrings adds to the entire look.
If you're hesitant about removing the maangtika from your look, given that it is an important part of Indian bridal jewelry and essential for a wedding day look, we completely understand. You can still create your minimal wedding day look by picking a light maangtika. Choosing something subtle and delicate can add to your minimalistic look. And if your maangtika matches your stud earrings, you'll have a masterpiece.
A Subtle and Elegant Wedding Necklace
Your necklace brings the whole look together. So, it can easily become your statement piece. Going with a minimal bridal necklace set that blends in well and teams up with other pieces of your Indian bridal jewelry is the safer option. But if you're trying to add a sophisticated touch to the entire look, go with a necklace that takes the spotlight.
Earthy tones and diamonds are best friends. If you're picking a necklace that can become your statement piece, going with diamonds is a great option. Feel free to add some vivid gemstones into the mix to add some flavor. Your exquisite diamond necklace can become the heart of your look while the gemstones add a pop of color and your dainty maangtika and stud earrings add more shine to the look.
If you're going for a subtle pearl necklace that blends in and adds depth to the look, having a choker can take the look to a whole new level. A choker necklace is sleek and elegant and will bring out your best features. It will also pair well with all your other pieces of Indian bridal jewelry and give the entire outfit a more regal look. You can pick a choker with kundan set gemstones and diamonds and some meenakari work or enamel details to make sure that it catches every eye.
Bringing an intimate arm party to your trousseau can further uplift your wedding day look while keeping the minimalism intact. A carefully curated selection of delicate bracelets and bangles can help the minimalist bride add a subtle touch of elegance to the overall bridal look. You can incorporate your bracelet into your bridal chooda for a unique look or pick a matching set of stud earrings, maangtika, and bracelets to make sure all pieces follow the theme and create a cohesive bridal look.
When it comes to making a minimalistic wedding day look with Indian bridal jewelry, the possibilities are endless. You can't go wrong if you keep these tips and pieces in mind. Create something that reflects your personality and personal style and show everyone how fewer can be better.
Explore our Rooh Indian bridal jewelry collection to witness some timeless pieces of Indian bridal jewelry that can perfectly adorn your minimal wedding day outfit. If you hit a roadblock and need a hand styling your minimal jewelry, you can get in touch with us and schedule your bridal styling consultation with ease.

Read more from our
journal