How Indian Fine Jewelry Can Make Your Wedding and Festive Outfits Sparkle
Published:
Sat, Jul 01, 2023
Indian celebrations are indeed special. With the luxe of fine jewelry pieces and stunning outfits, there's a touch of culture and tradition, resulting in a perfect balance. Indian fine jewelry plays a pivotal role in enhancing the overall aesthetic and traditional value of occasions. While colors, states, religions, and themes keep changing, fine jewelry pieces remain integral to every occasion, embellishing exquisite outfits with their timeless and evergreen designs.
While sometimes the designs and aesthetics are prioritized, other times the cultural significance of fine jewelry takes precedence. We'll show you clear examples of both as we progress.
The Relationship Between Celebrations and Fine Jewelry
Indian fine jewelry is closely related to the happy moments of life. Apart from adding flair to the outfits and creating spectacular looks, fine jewelry plays a significant role in making events more colorful and memorable. It becomes one of the items that we forever associate with the most special moments and celebrations of our life.
For instance, a bride's wedding jewelry is something that stays close to her heart for years after her special day. Every time a woman looks at her bridal jewelry set, it brings back the happiest of memories and a smile. From her engagement ring to her mangal sutra, every piece of bridal fine jewelry holds a special value. Similarly, the fine jewelry pieces that the bride receives and wears in her chooda ceremony, toe ring ceremony, and the loha gifting ceremony in Bengali weddings are treasured symbols of love, blessings, and tradition.

Fine jewelry takes different forms on different occasions. While wedding fine jewelry features a distinct shine and elegance, jewelry worn during major festivals such as Diwali is rather simple and subtle. But again, it depends entirely on the wearer.
Styling Your Fine Jewelry According to the Occasion
Now that we've seen how important fine jewelry is for celebrations, let's take a look at how you can pick the perfect pieces for your various looks, be it a statement wedding day look or something that does justice to your traditional Indian outfits.
"What's the Occasion?"
Start the styling process with this question. Once you find the answer to this question, half the puzzle will already be solved. Knowing the occasion might not give you the perfect piece but it will help you eliminate what you don't need.
Picking pieces that fit the occasion is essential. It can allow you to create a cohesive look that fits well with the theme as well as the outfit. Fine jewelry pieces for festivals feature many colors and intricate designs. On the other hand, bridal fine jewelry is more opulent and luxurious, featuring the raw shine of uncut diamonds and elaborate designs that symbolize love, purity, and prosperity.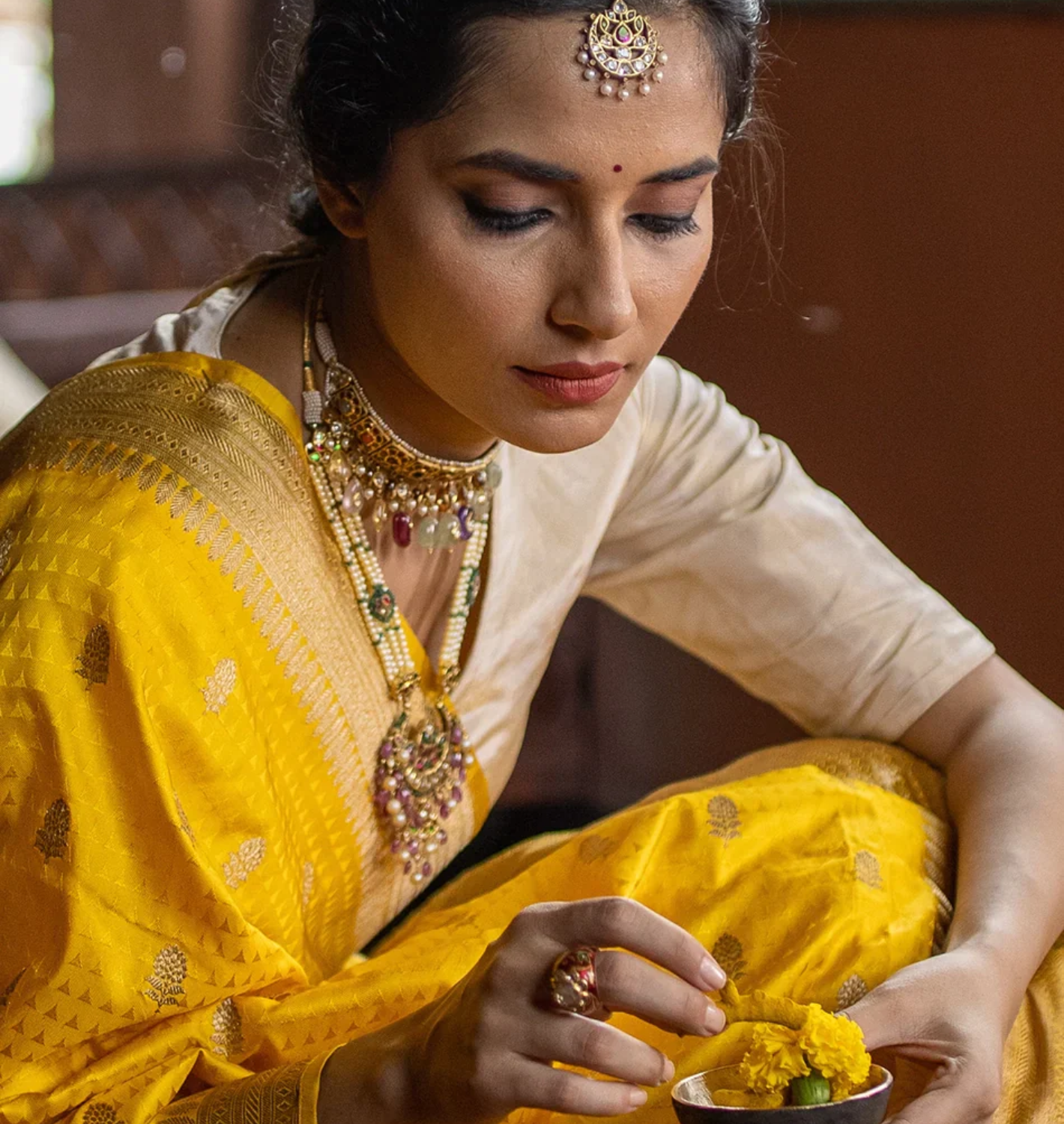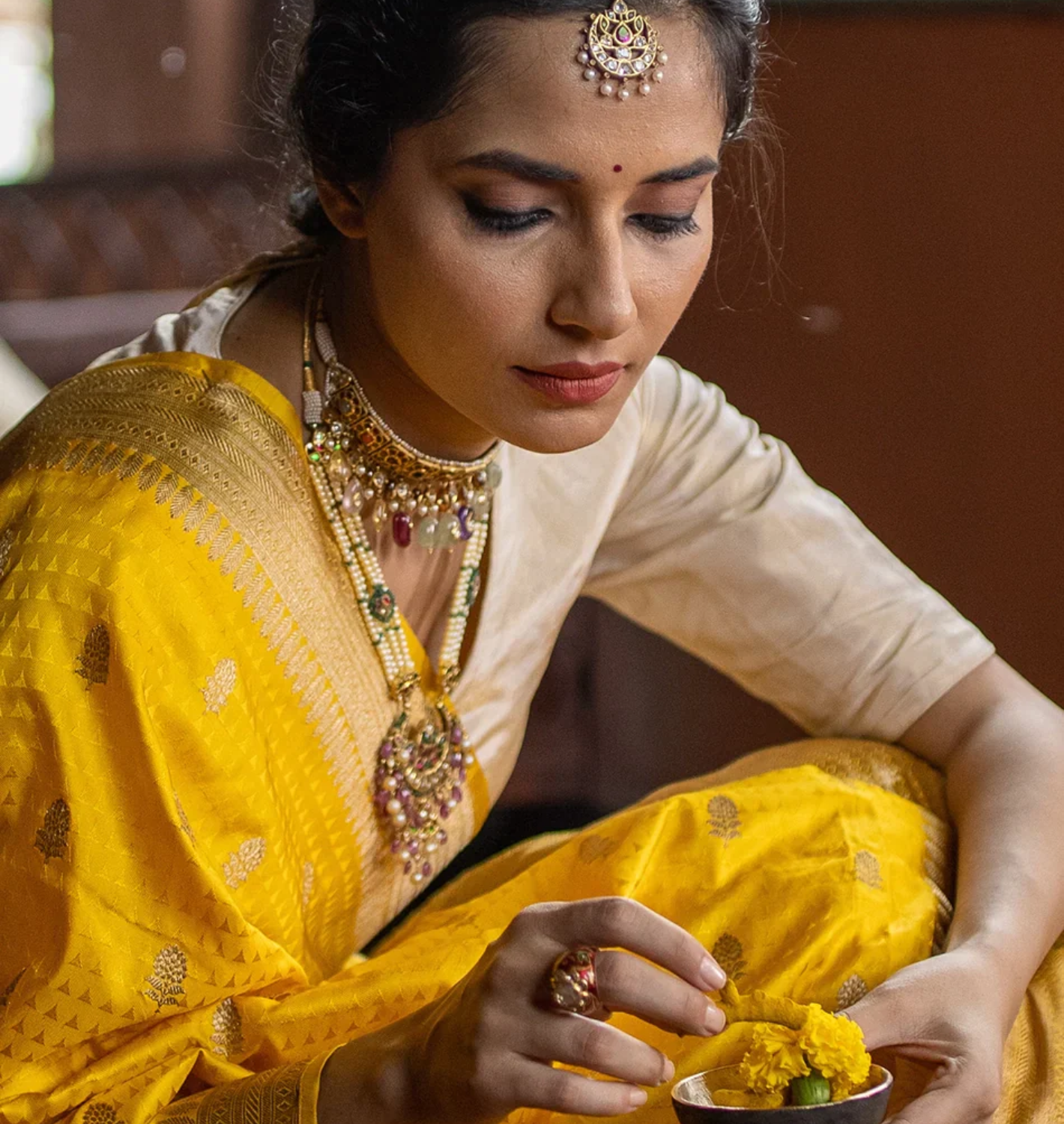 Know Your Options
Indian fine jewelry is versatile and offers the wearer a lot of options. You can pick your favorites among exquisite pieces crafted using various materials and different techniques to adorn your outfit. If you're looking for fine jewelry that steals the spotlight and makes you the life of the party, polkis, and gemstones are your best friends. If you're trying to create something less loud and subtle, pearls can be of great help.
Ask What the Outfit Needs
The last step to selecting fine jewelry pieces for your special occasion is understanding what will team up best with the outfit. Colors are a good place to start. If you're wearing black or royal green, fine jewelry made using uncut diamonds can help you create a regal look. You can use pearls for pink, white, and earthy tones. You can always add color to the whites by using tourmalines, emeralds, rubies, and other colorful gemstones.
Once you've picked the colors, consider the elements of your outfit such as the neckline and design. This will help you pick pieces that complement the outfit and create a complete look.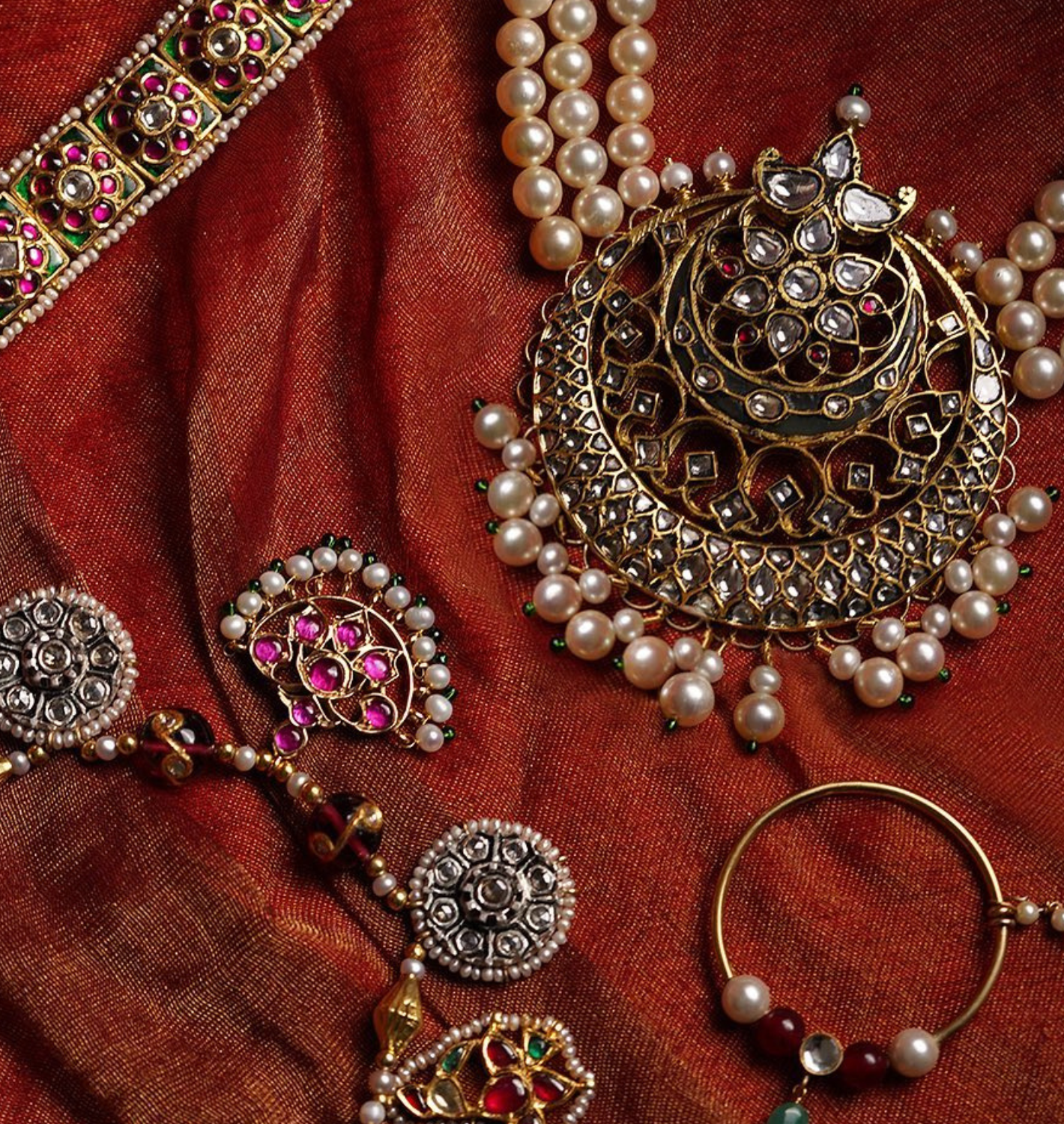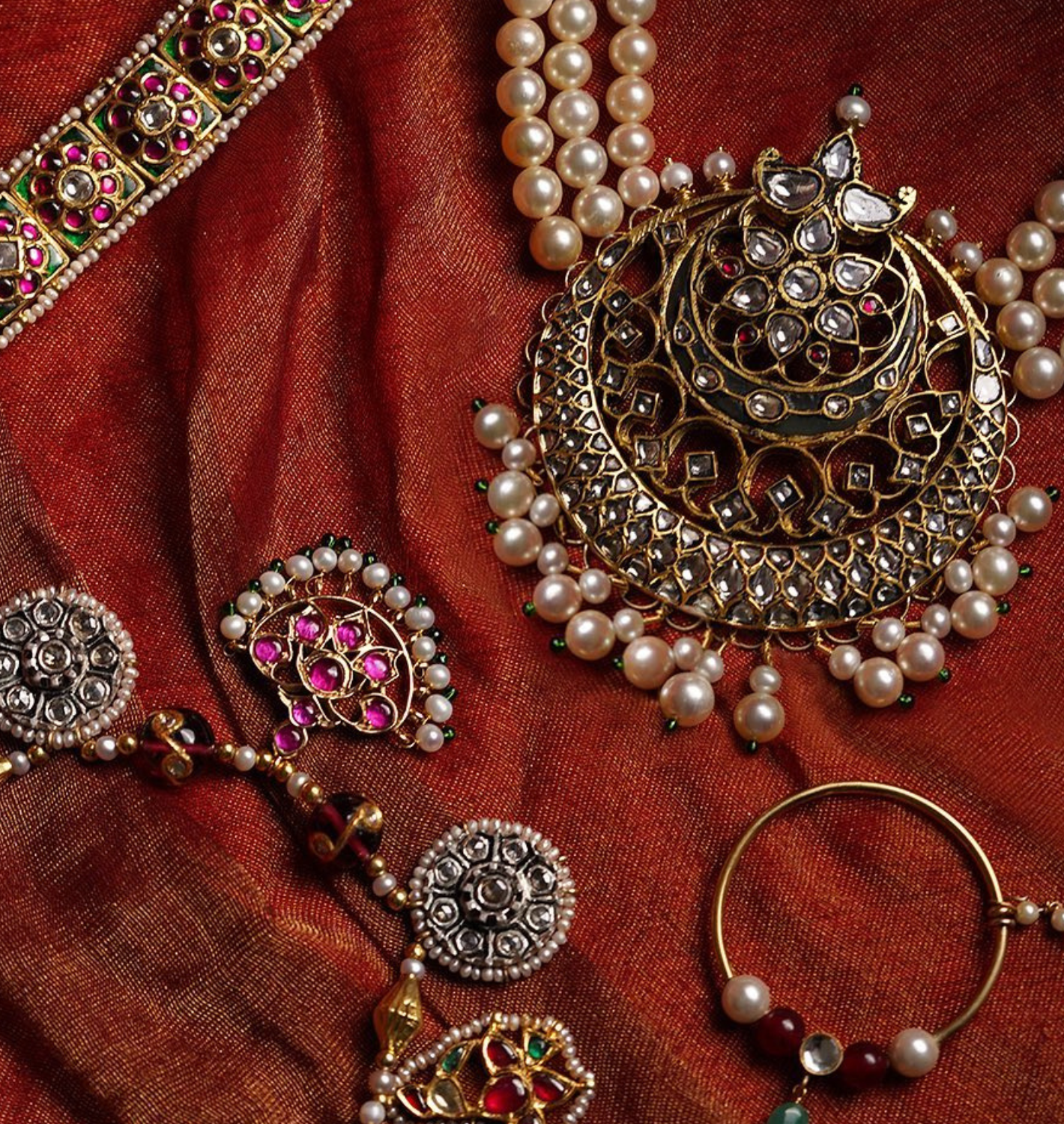 Jewelry and celebrations are closely intertwined. Together, both can create some unforgettable, happy memories. Now that you understand the significance of fine jewelry during celebrations, you might want to take a look at our fine jewelry collection to make sure you're ready for the next big day. And if you need a hand styling your fine jewelry for the special day, our team of seasoned jewelry experts is always available to provide you with the utmost guidance and support.
Read more from our
journal