Jewels of Tradition: The Perfect Indian Bridal Jewelry Gifts for Your Daughter's Big Day
Published:
Thu, Nov 09, 2023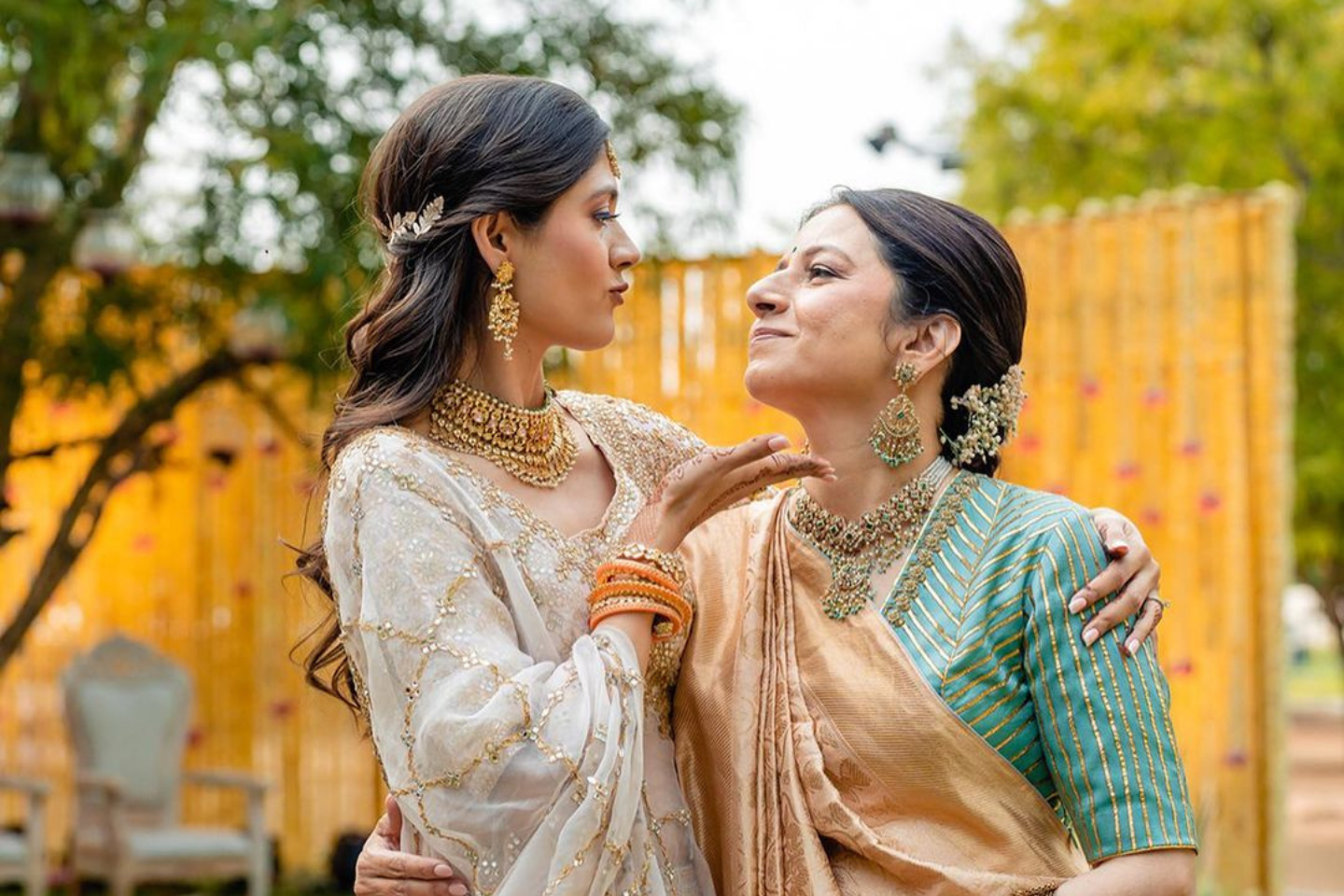 A woman's wedding day is undoubtedly one of the most important days of her life. But there's one person for whom this day carries equal importance as the bride: her mother. The mother sees herself in her daughter and her wedding takes her back to her big day. To make sure her new life is filled with love and good luck, the mother bestows on her pieces of Indian bridal jewelry as a blessing. If you're one such mother and want to express your unconditional love, support, and pride to your daughter through Indian bridal jewelry, we're here to help you.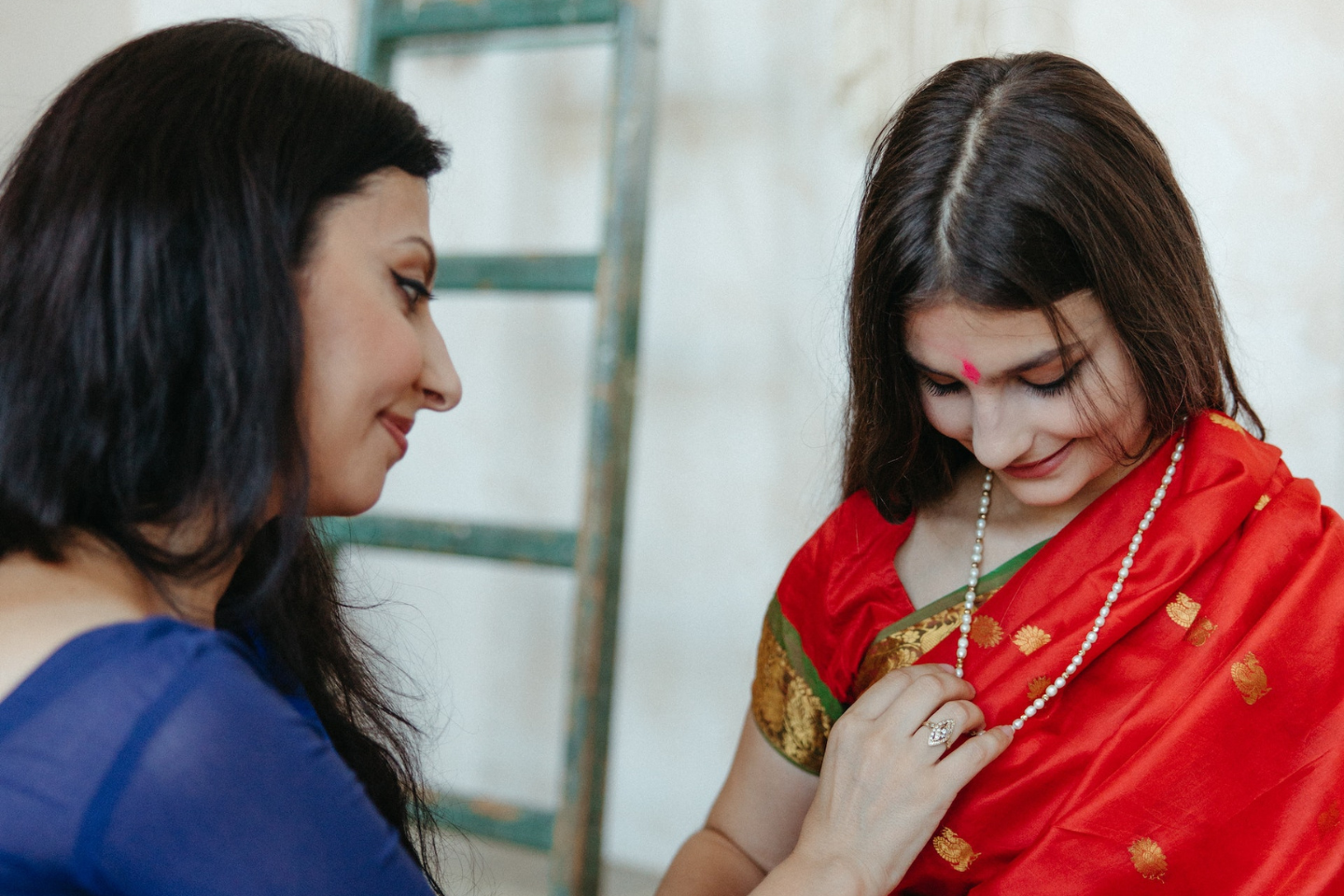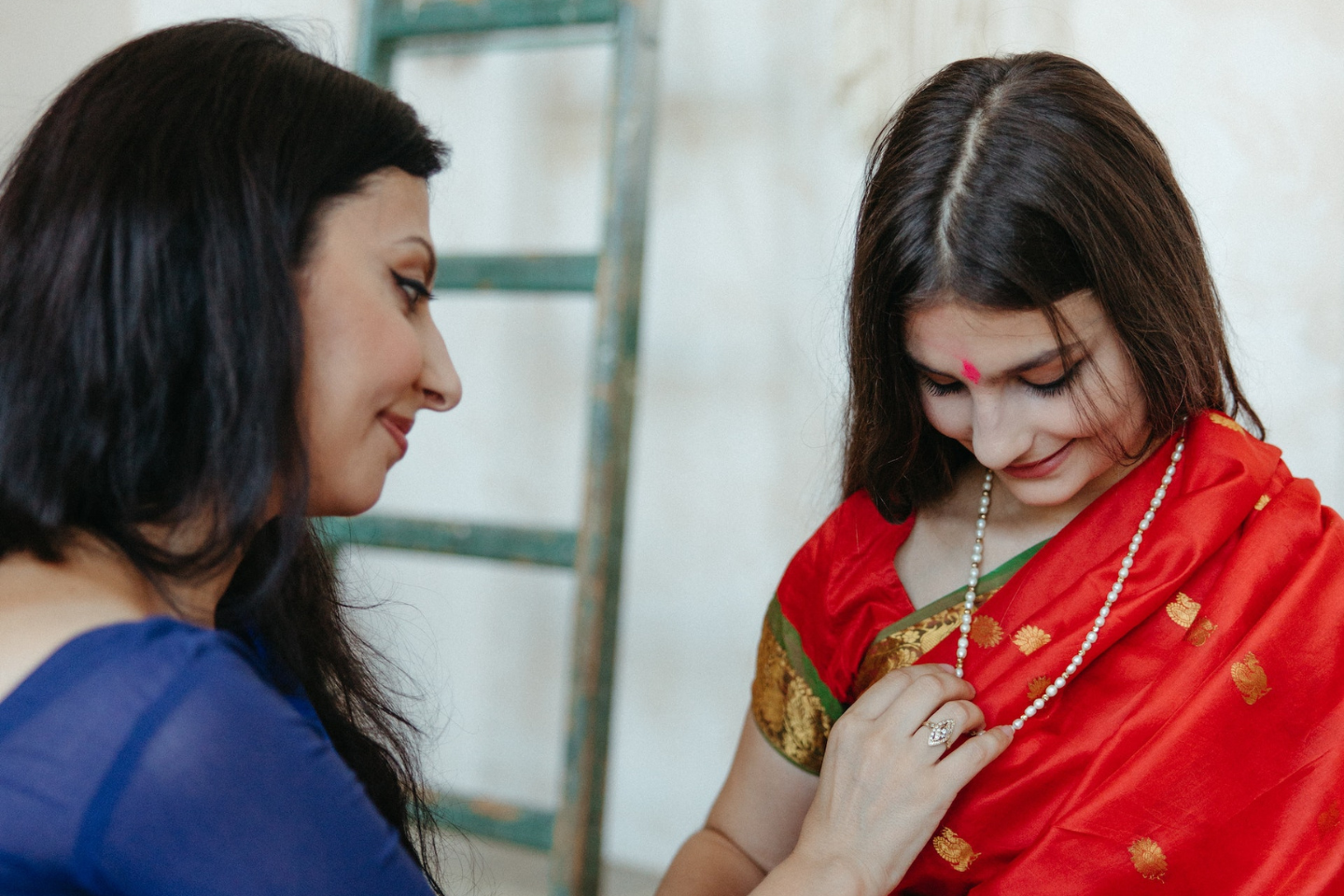 What to Keep in Mind Before Gifting Your Daughter Indian Bridal Jewelry
Gifting Indian bridal jewelry to the daughter on her wedding day is a heartfelt gesture filled with deep cultural significance, love, and blessings. It blesses the daughter as she starts her new life and celebrates the bond that she shares with her mother. Not only will these pieces adorn her bridal outfit but will continue to remind her of her mother's love and blessings. But before you pick the pieces, keep the following things in mind -
While picking Indian bridal jewelry for your daughter, try to pick pieces that resonate with her personal style and preferences. Your daughter will cherish it and wear it more often if she likes it more. Go for the colors she wears and the material that she prefers. And since no one knows her better than you do, this will be a walk in the park for you.
A piece of Indian bridal jewelry that your daughter will forever keep close to her heart can become more memorable if it features a design that never gets old. So, while picking the pieces, make sure you look for less trendy and more timeless. Not only will this add some flair to her wedding outfit but will be her go-to piece whenever she needs to create a perfect look.
And while we're discussing timeless Indian bridal jewelry, including pieces of heirloom jewelry with the others can be a great way to make the gift extra special. By Including heirloom jewelry in the bridal look, your daughter can give her bridal outfit a vintage touch while carrying the blessings of her family members.

The Indian bridal jewelry that you'll gift to your daughter will hold significant sentimental value and will always be something that your daughter remembers you by. So, getting her something specifically for her can make it extra special. Consider engraving her Indian bridal jewelry with her initials or meaningful symbols to make it more meaningful.
Indian Bridal Jewelry is an investment
While picking Indian bridal jewelry for your daughter, keep in mind that it'll act as an asset for her. By gifting her pieces of Indian bridal jewelry, you're not only passing on your blessings but also providing her with a resource that will appreciate in value over time and can be used in times of need.
Indian Bridal Jewelry as Your Daughter's Wedding Gift
Alt - Picking Indian Bridal Jewelry for Your Daughter
Now that we've covered the 'how', let's take a look at some pieces that you can gift your daughter which will serve as a great addition to her bridal trousseau.
Starting with the piece of Indian bridal jewelry that rests on top of all of the others, the maangtika. The maangtika has a unique charm and the piece manages to take an Indian bride's outfit to a whole new level.
While choosing the maangtika, keep your daughter's facial features in mind. If your daughter is a minimal bride, a small and subtle maangtika is the ideal gift for her. Also, keep in mind the colors of her bridal outfit and what will team up best with it. Picking a maangtika that features these colors can further adorn your daughter's bridal outfit and give it a cohesive and harmonious look.
A pair of Dangling Earrings
If your daughter is a culturally-rooted bride and is a fan of colors and intricate designs, including a pair of dangling earrings in her Indian bridal jewelry set will be a great decision.
You can't go wrong with earrings that match her maangtika. This way, she'll have an Indian bridal jewelry set that features pieces that team up perfectly with each other. Going with pearls and polki is a great option if her wedding outfit is simple and subtle. A bold look can be embellished with rubies and emeralds and a flawless look can be created with ease.
Bangles are special for every Indian bride. It is a part of Indian bridal jewelry that an Indian woman wears for the longest time. So, while picking a piece that will be your daughter's go-to piece of arm jewelry, you can consider gifting her a set of versatile and timeless bangles. Just like other pieces of Indian bridal jewelry, go for her favorite colors. Going with traditional gold bangles will be a safe choice. You can always add a little more flair to it using polki or radiant gemstones. Kundan set bangles embellished with meenakari work are also a great choice if you're looking for something unique.
Your daughter's Indian bridal jewelry set can't be complete without a statement necklace that can bring the whole look together. The statement necklace can easily make or break the entire look so when picking one for your daughter, consider the look and feel of her bridal outfit as well as the other pieces of jewelry.
The rani haar is a great option for a bride trying to add a royal touch to her ensemble. It is the ideal choice for creating a bold look that steals the spotlight and gives the entire ensemble an impeccable shine. If you're in search of something subtle, the polki-pearl combo will not disappoint. It will be perfect for creating a subtle and simple look and will team up well with earthy tones.
Along with these exquisite pieces of Indian bridal jewelry, you can add a ring encrusted with a simple gemstone or a nose ring to finish the look. This gift to your daughter will not only take her bridal look to the next level but also help her create interesting looks with all sorts of outfits in the future.
If you're looking for timeless pieces of Indian bridal jewelry to elevate your daughter's bridal trousseau and her jewelry box, you might want to take a look at our collection. We'll be happy to connect you with our personal stylist for a styling consultation if you need a hand in styling your exquisite Indian bridal jewelry.

Read more from our
journal