Here's How a Bridal Stylist Can Help You and Your Tribe Dress Your Best for Your Wedding
Published:
Fri, May 05, 2023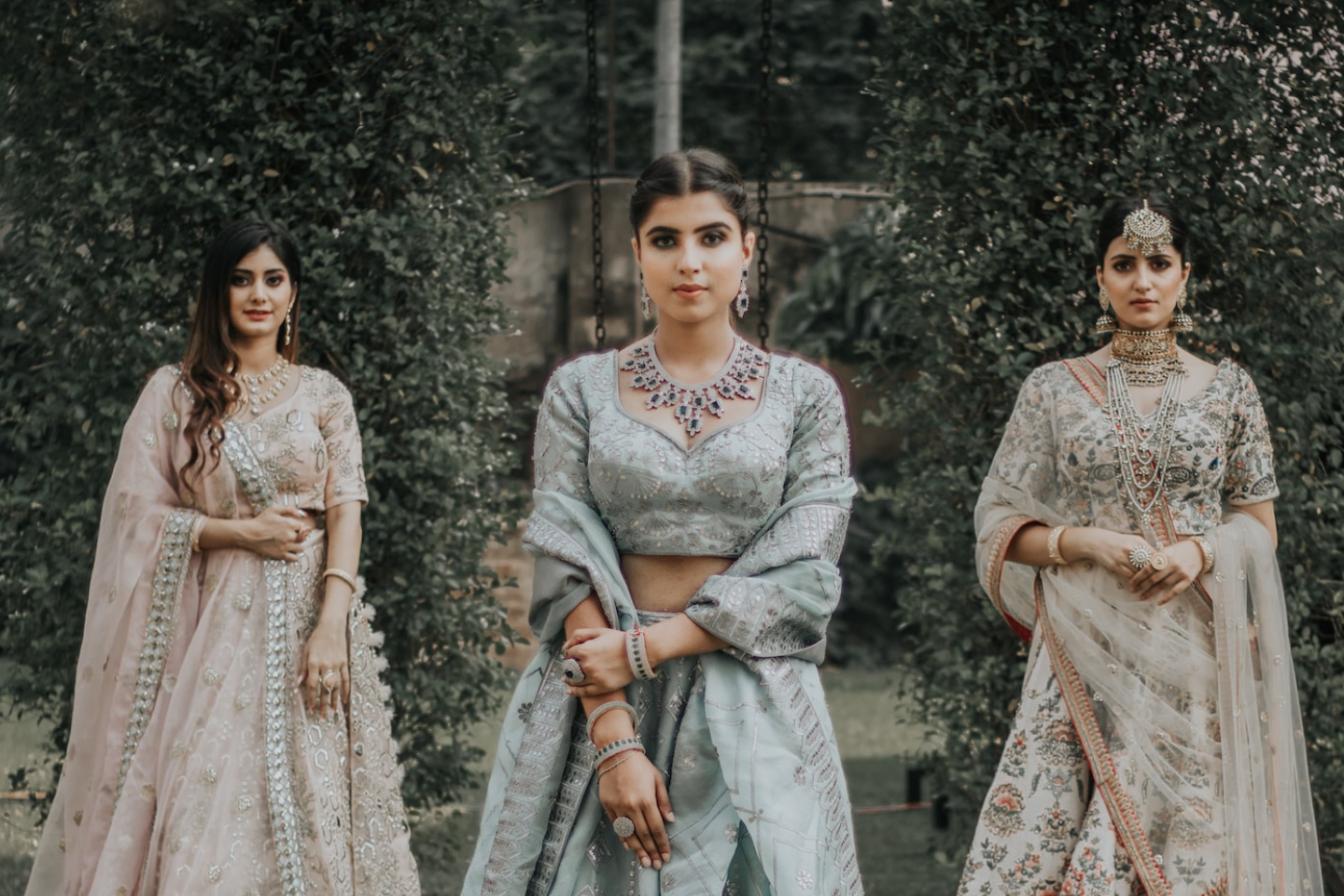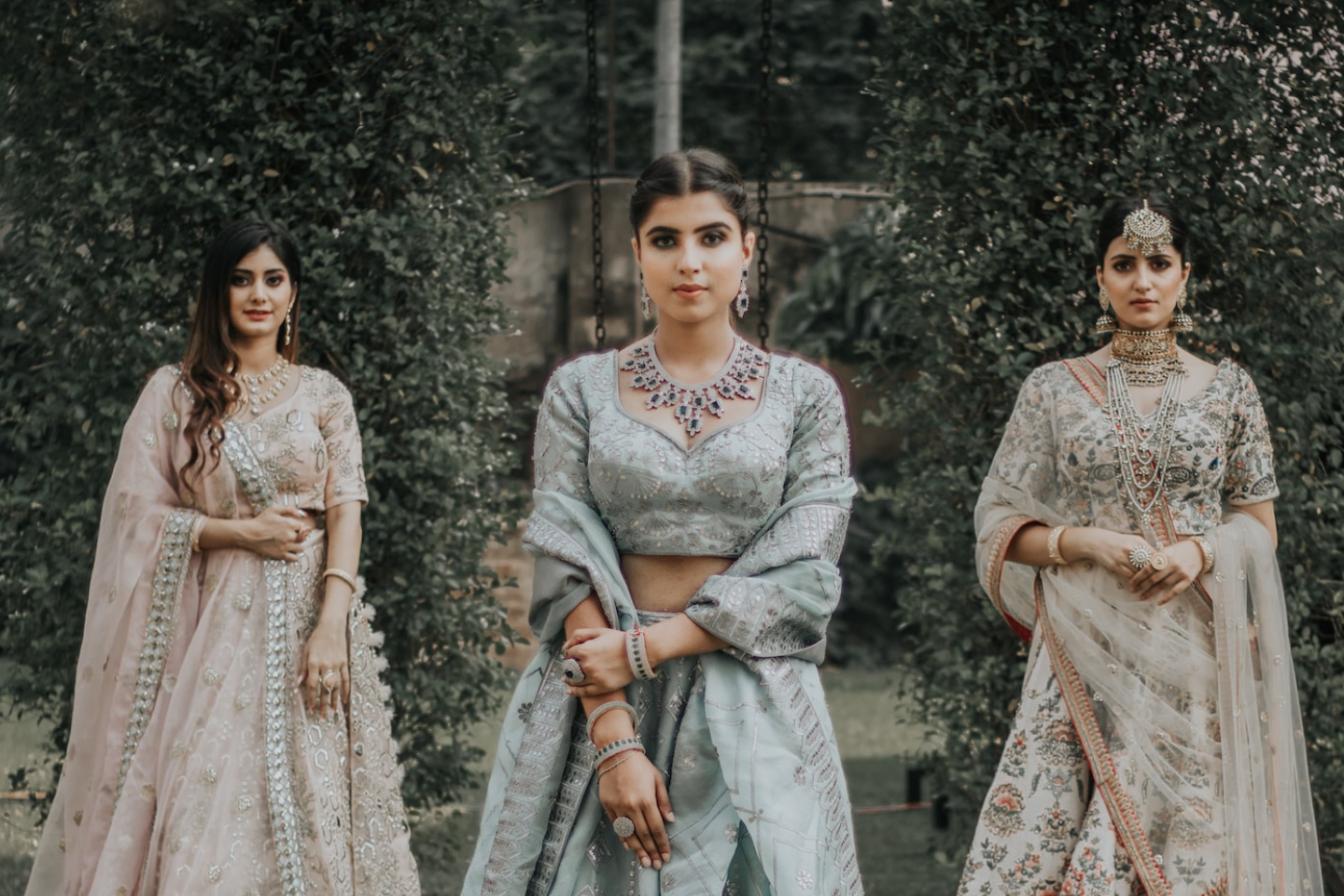 The wedding day is a special occasion not only for the bride but also for her closest friends, sisters, and family members. And when it comes to accessorizing, matching jewelry can enhance the overall look and add a touch of elegance and sophistication to the bridal party. But with so many options available, it can be overwhelming to choose the perfect pieces. That's where a bridal stylist comes in! Though often associated with just the bride, bridal stylists can also provide their expert guidance in coordinating the jewelry of the bridesmaids and family members with the bride's jewelry, creating a cohesive and stunning look for the entire bridal party.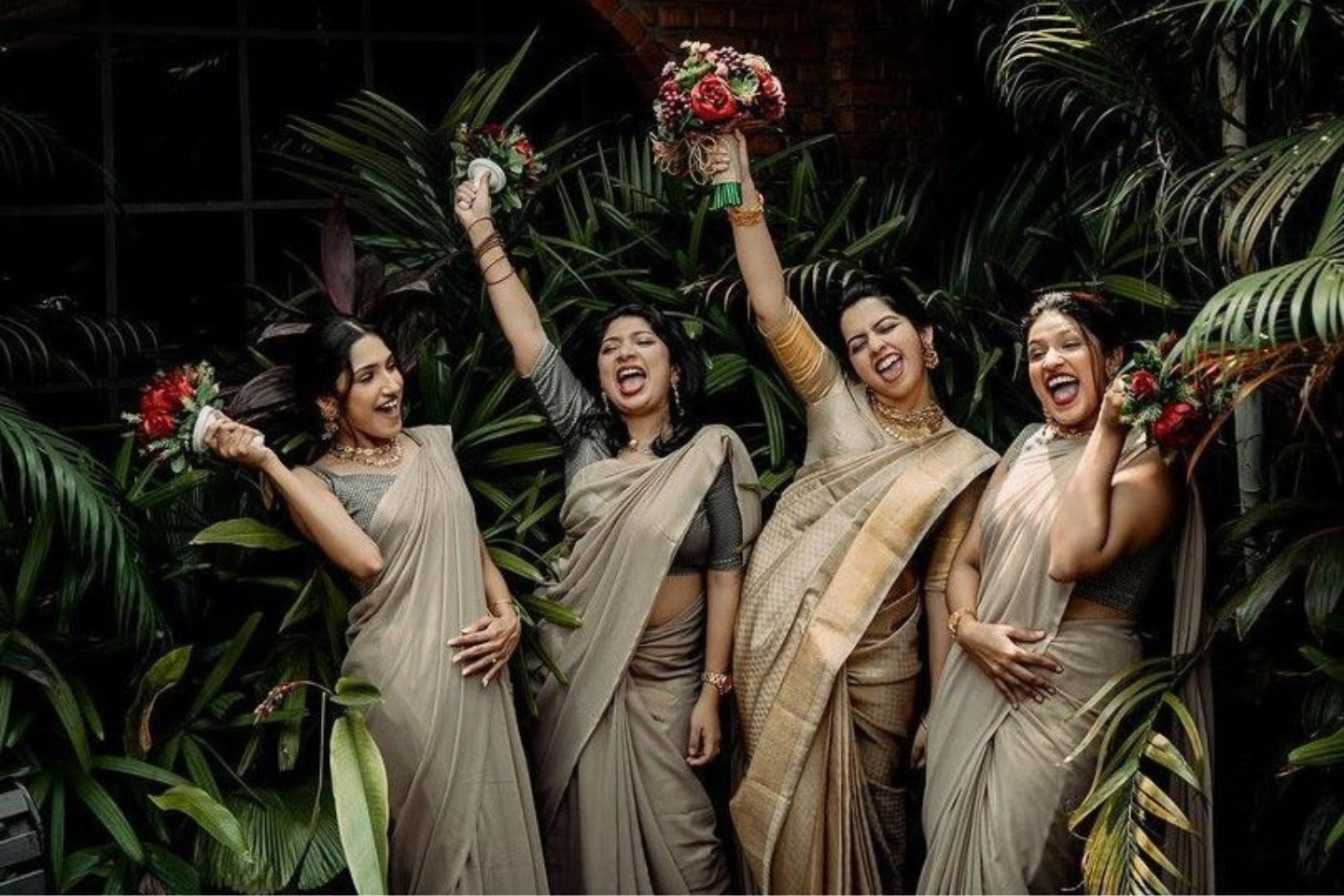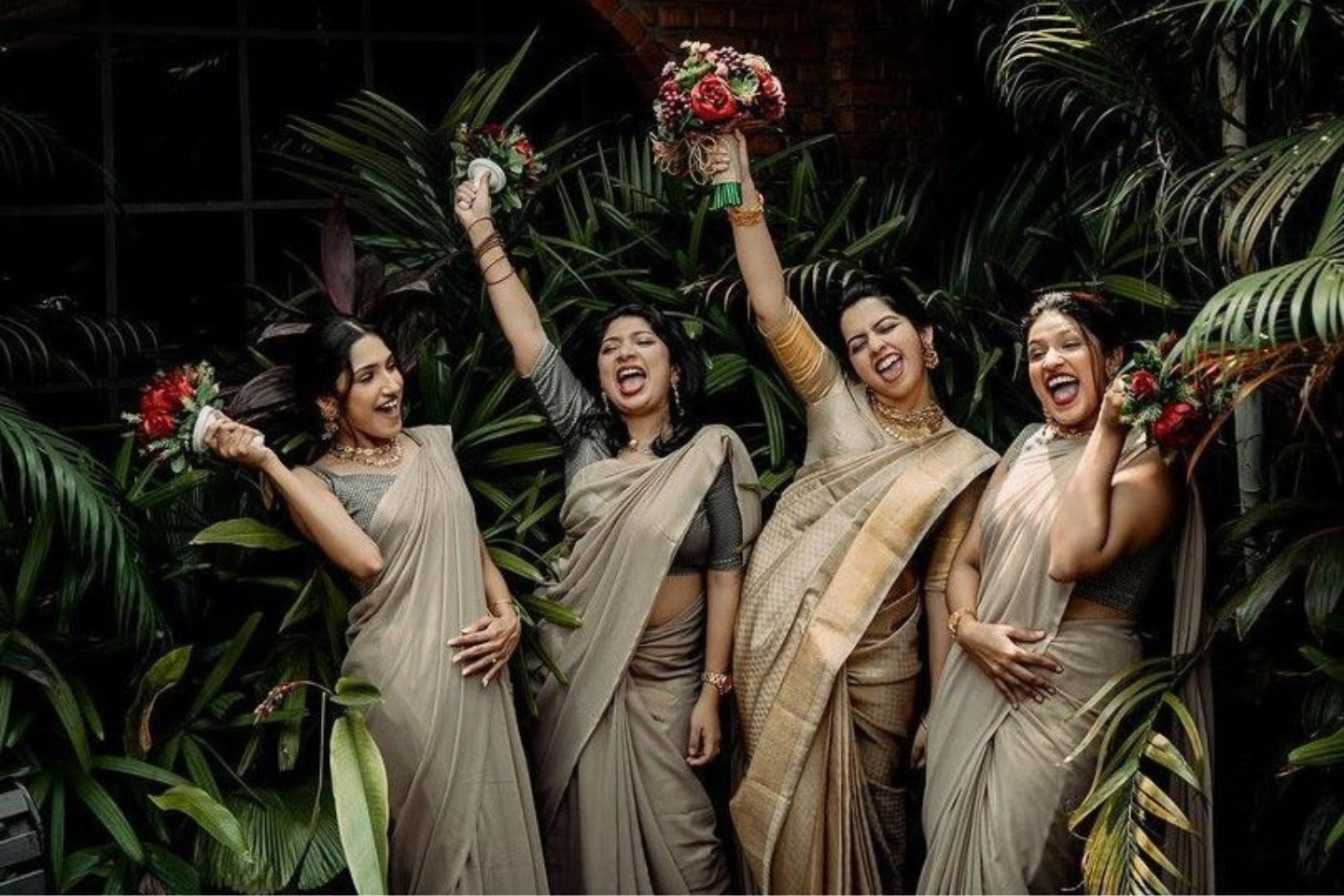 Image courtesy: Pinterest
How a Bridal Stylist Brings the Bride Tribe Together
Bridal stylists serve as a source of guidance and inspiration, ensuring that every aspect of the bride's ensemble harmonizes flawlessly. However, a bridal stylist's expertise extends beyond the bride; they also take care of coordinating the jewelry of bridesmaids and family members with the overall bridal look. With an innate eye for style and an acute understanding of personal preferences, the bridal stylist can closely work with each individual, carefully curating jewelry pieces that complement the overall wedding theme and enhance the unique beauty of every wearer. This blog unveils a treasure trove of how a bridal stylist guides the bridal entourage creating a breathtaking symphony of brilliance.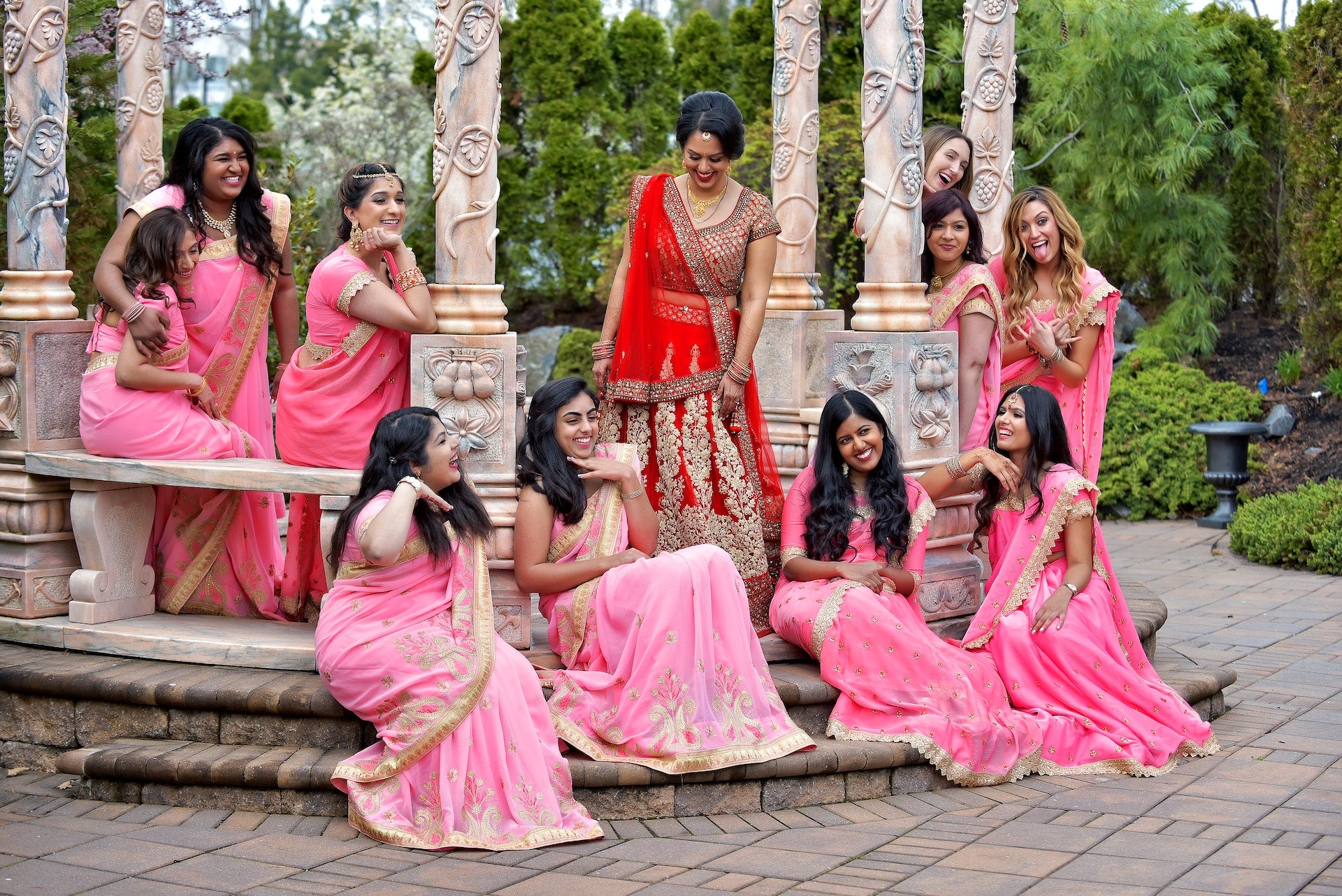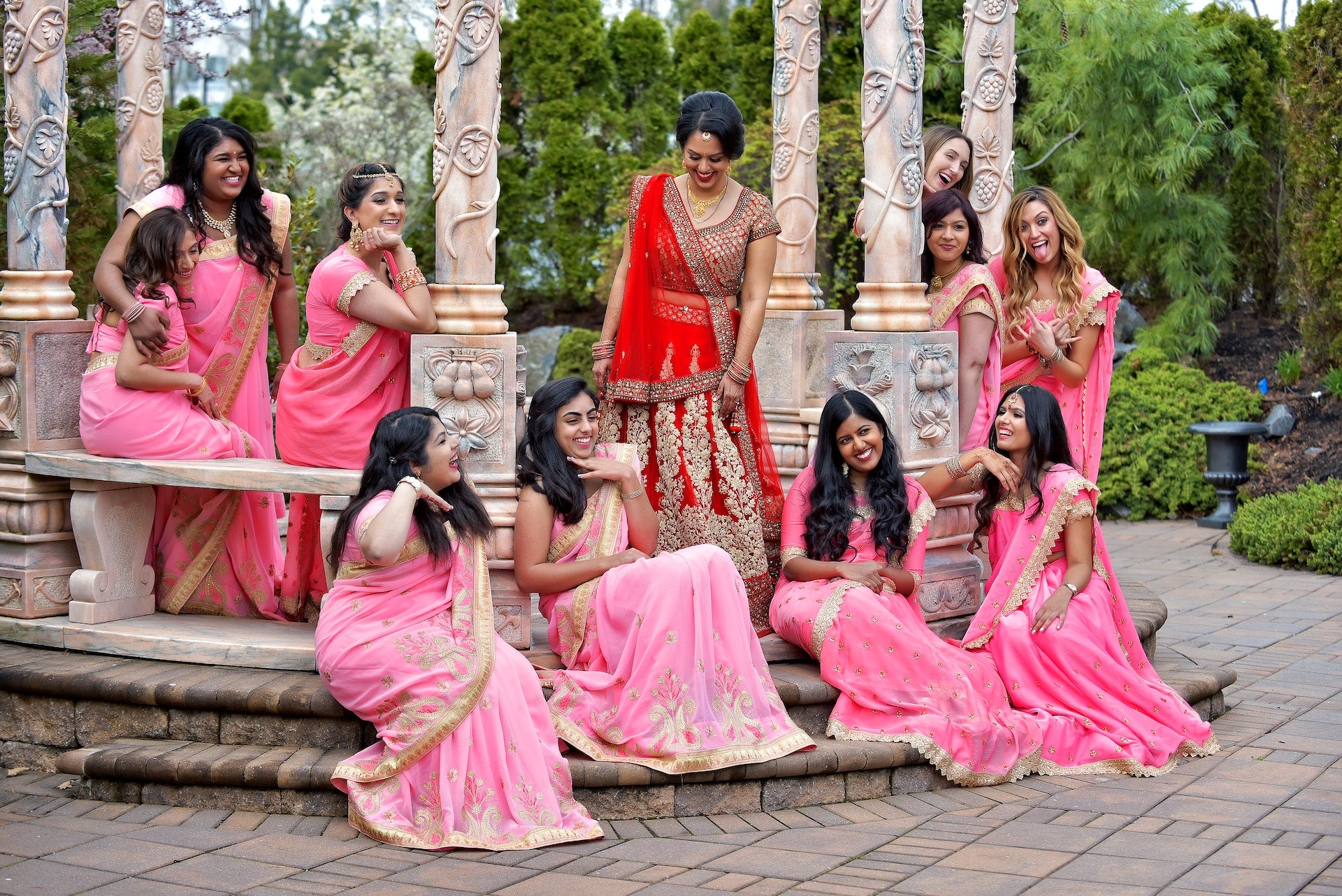 Understanding the Bride's Vision and Style
A bridal stylist works closely with the bride understanding her tastes and preferences for the big day. This helps a bridal stylist act as a bridge between the bride and her loved ones, helping to realize the bride's vision for her wedding. Whether the bride opts for traditional elements, modern minimalism, vintage charm, or bohemian flair, the bridal stylist takes cues from her choices. This understanding allows them to curate a selection of jewelry options for the bridal troupe that aligns with the bride's desires, ensuring a unified and harmonious appearance.
Personalized Guidance
Each member of the bridal party has a unique style, preferences, and features that deserve to be highlighted. A bridal stylist brings their expertise to the table by considering the individual characteristics of friends, sisters, and family members. Whether it's considering skin tone, face shape, or personal style, the bridal stylist helps select jewelry that complements and flatters each person, ensuring they feel confident and beautiful on the big day, while keeping in mind the bride's vision and ensuring everything fits perfectly.
Image courtesy: Pinterest
Harmonizing With the Bridal Ensemble
The bride's jewelry serves as the centerpiece, but the jewelry worn by friends, sisters, and family members should enhance the overall bridal party's appearance. A bridal stylist has an eye for detail and can recommend jewelry pieces that complement the bride's attire without overpowering it. The bridal stylist also takes into account the details of the bride's jewelry, such as the metals, gemstones, and overall design, to curate pieces that coordinate harmoniously. This might involve choosing similar metals or gemstones that complement each other without overshadowing the bride's jewelry. The result is a cohesive and visually appealing bridal party, where everyone shines while maintaining a unified aesthetics.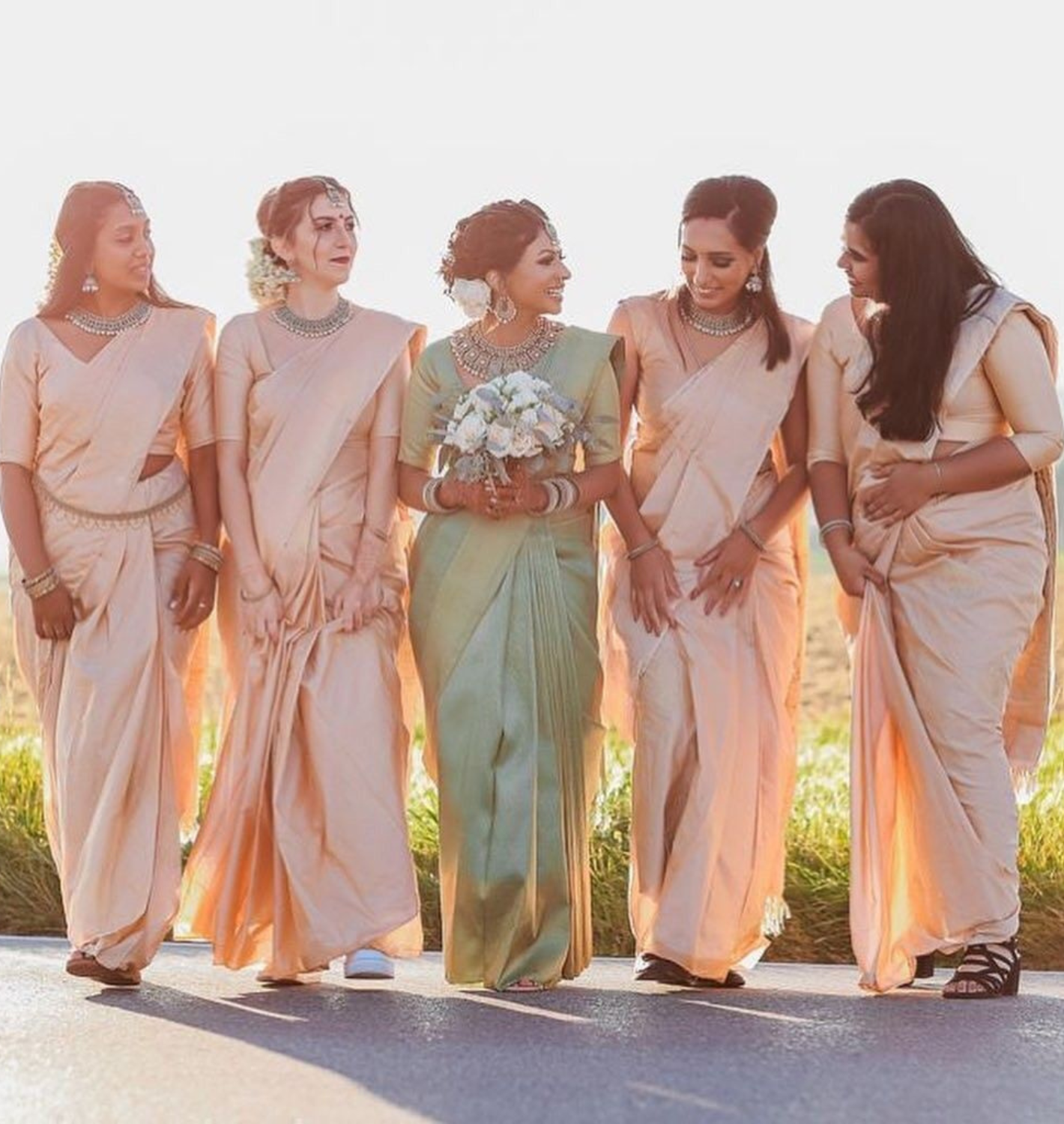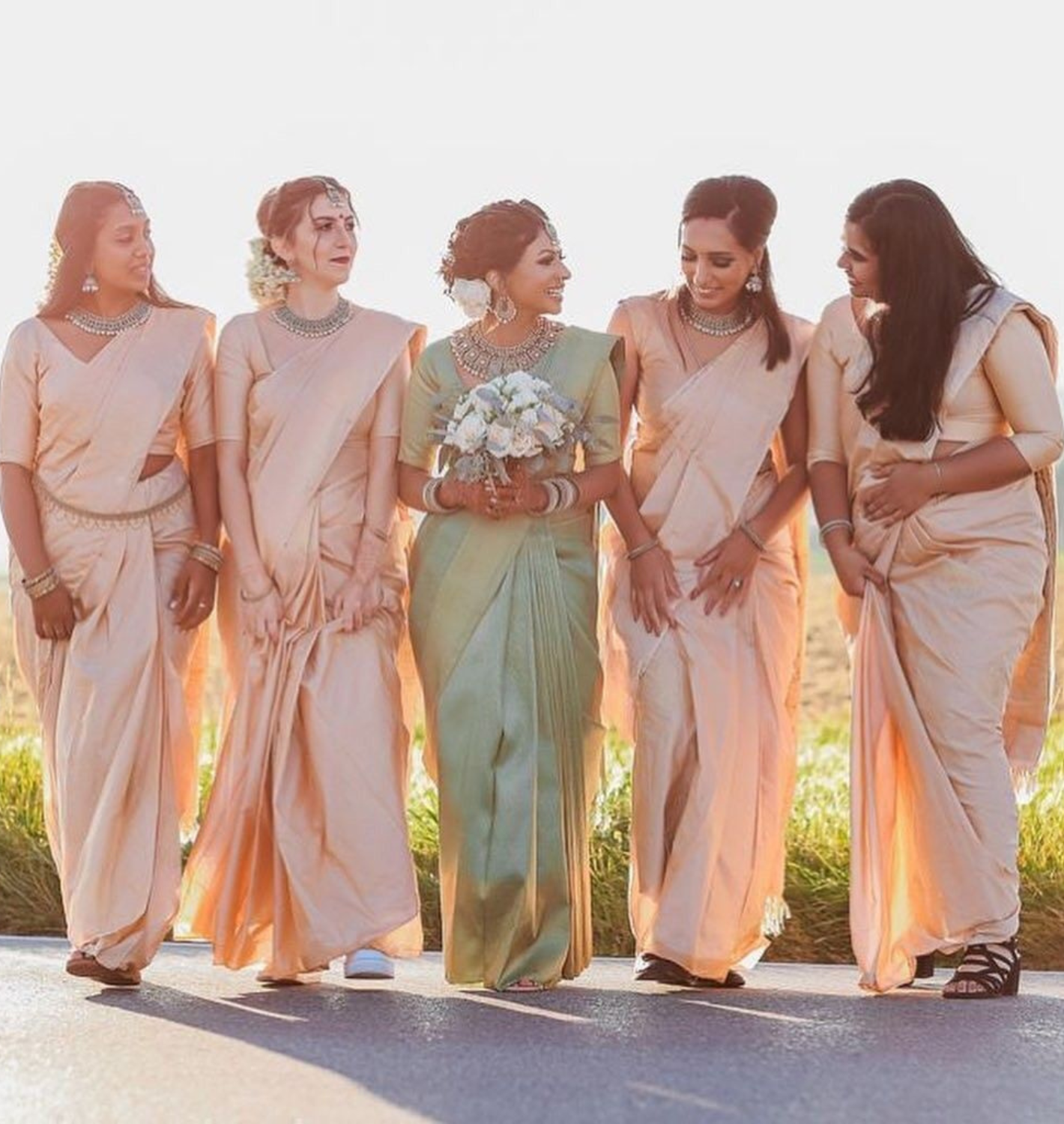 Image courtesy: Pinterest
Balancing Statement Pieces
Sometimes, the bride may opt for a statement piece of jewelry that serves as the centerpiece of her ensemble. It could be a dazzling necklace, a pair of statement earrings, or an ornate hairpiece. A bridal stylist has the expertise to balance these standout pieces with jewelry choices for friends, sisters, and family members. By selecting complementary but less overpowering pieces, the stylist ensures that everyone's jewelry works together to create a seamless and well-coordinated bridal party.
Exploring Alternatives
A bridal stylist is well-versed in the wide range of jewelry options available, from traditional to contemporary styles. They can suggest alternatives and offer innovative ideas to create a unique and personalized look for each bridal party member. For example, if the bride prefers a vintage-inspired look, the stylist can source vintage-inspired pieces or suggest antique heirlooms that can be incorporated into the ensemble. This creative approach adds depth and character to the overall bridal party aesthetic.
Shopping Assistance
Selecting jewelry can be an overwhelming process, especially when considering the coordination among different individuals. A bridal stylist provides valuable shopping assistance by narrowing down options based on the bride's vision and the individual preferences of friends, sisters, and family members. They can recommend reputable jewelry designers or boutiques that offer high-quality pieces within different price ranges. This guidance saves time and ensures that the jewelry chosen for the bridal party is of exceptional quality.
Coordinating Colors and Themes
Matching jewelry for the bridal party involves careful consideration of colors and themes. A bridal stylist possesses expertise in color coordination and can advise on which jewelry pieces will harmonize with the bridal ensemble. Whether it's selecting pieces that incorporate the wedding colors or complementing the chosen theme, the bridal stylist ensures that the jewelry worn by friends, sisters, and family members seamlessly blends with the theme of the wedding.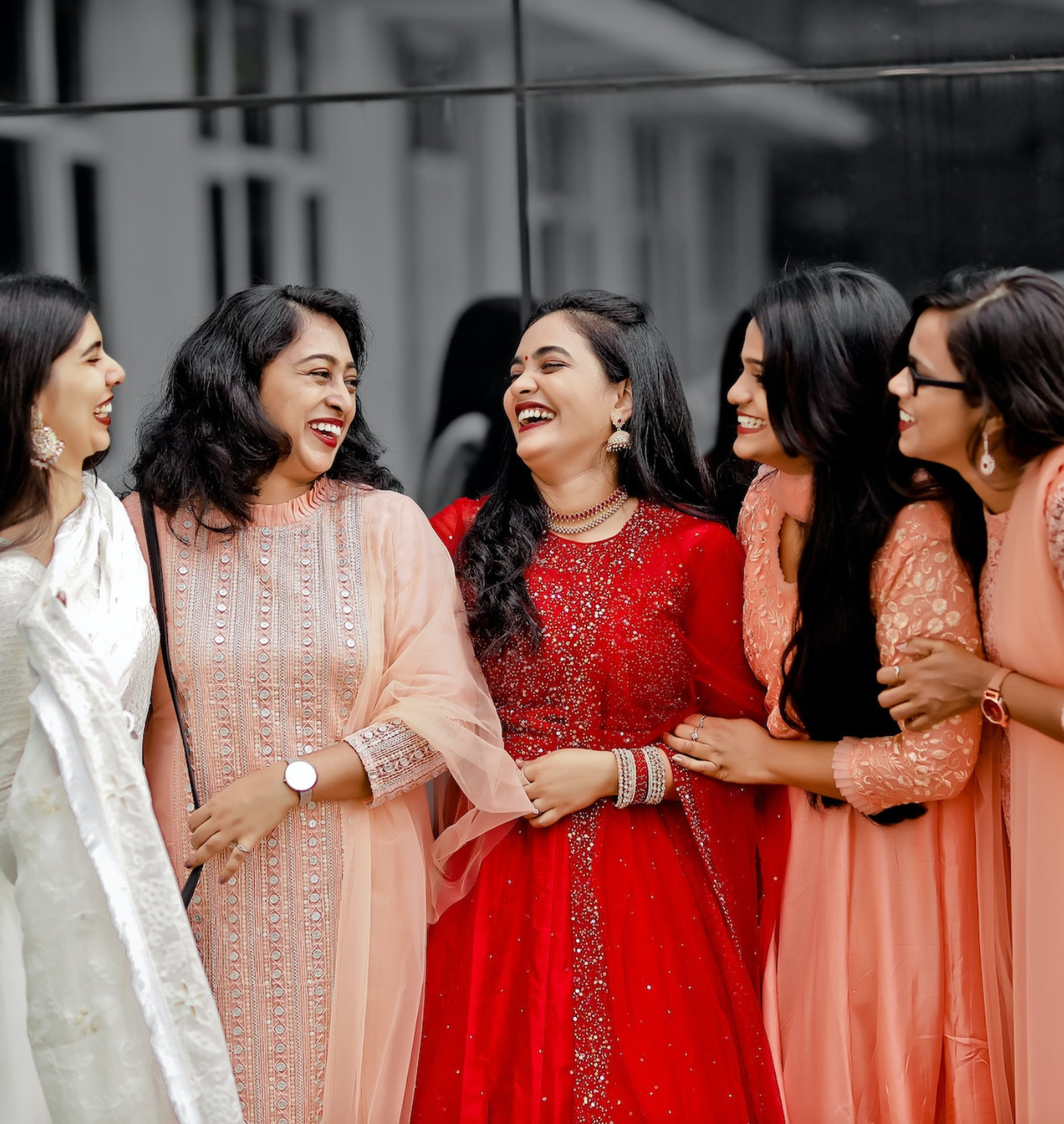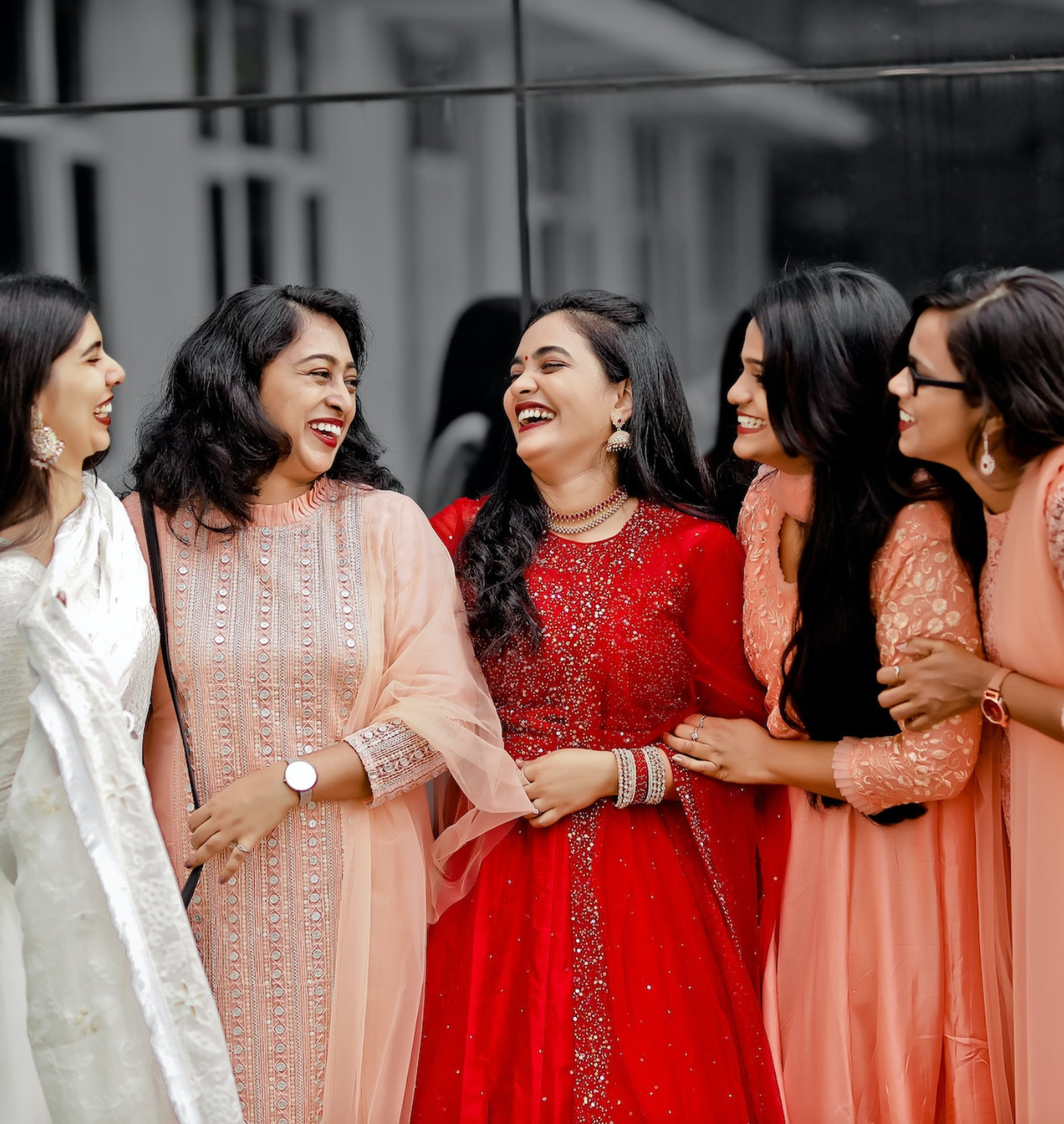 Sourcing and Procurement
A bridal stylist has an extensive network of connections within the wedding industry, including jewelry designers and suppliers. They can assist in sourcing and procuring the perfect jewelry pieces for the bridal party, ensuring high-quality craftsmanship and materials. By leveraging their industry relationships, the stylist can often secure exclusive designs or limited-edition collections, giving the bridal party access to unique and exquisite jewelry options.
Expertise and Trend Awareness
Bridal stylists are well-versed in the latest trends and fashion in the wedding industry. They stay updated with evolving jewelry designs, materials, and styles, allowing them to offer expert guidance to the bridal party. From vintage-inspired pieces to contemporary and minimalist designs, the stylist can suggest jewelry that aligns with current trends while still staying true to the bride's vision.
Customization and Personalization
Each member of the bridal party is unique, and their jewelry choices should reflect their individuality. A bridal stylist excels in customizing and personalizing jewelry options to suit each person's style and personality while staying within the overall theme. They offer suggestions for personalized touches, such as monogrammed pendants or birthstone accents, that can be incorporated into the jewelry to make it more meaningful and special for friends, sisters, and family members.
Through their expertise in curating exquisite wedding looks, considering the wedding theme, co-designing jewelry, and balancing individual tastes, a bridal stylist ensures that the entire bridal party shines harmoniously. With a bridal stylist's guidance, the bride and her loved ones can confidently adorn themselves in jewelry that enhances their beauty and creates unforgettable memories on this special day. Discover the enchantment of personalized bridal styling with us. With their meticulous attention to detail and unmatched expertise, our expert bridal stylists can help to turn your vision into a flawlessly curated reality!
Read more from our
journal