This Is How Indian Wedding Jewelry Evolved Over Time
Published:
Thu, May 11, 2023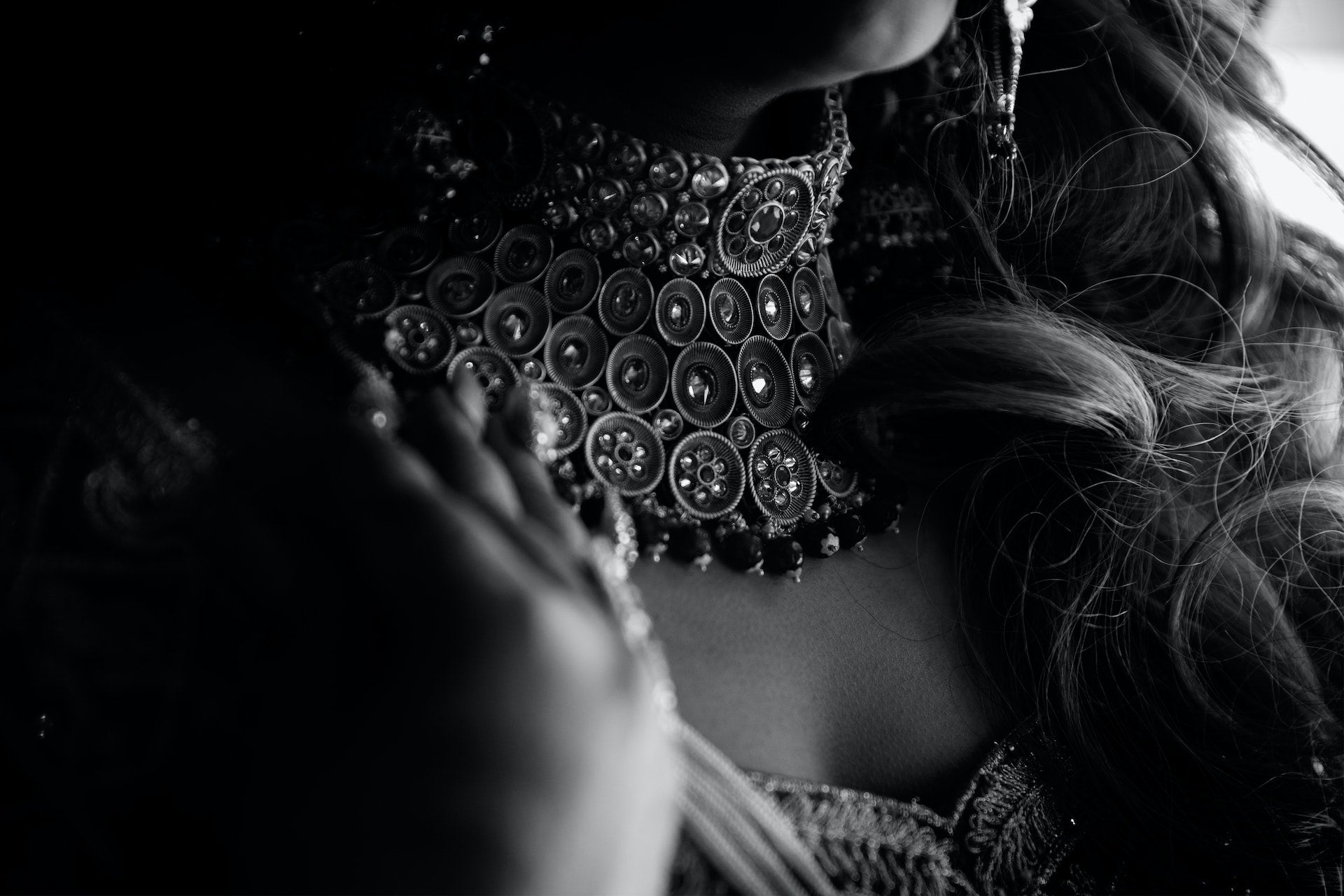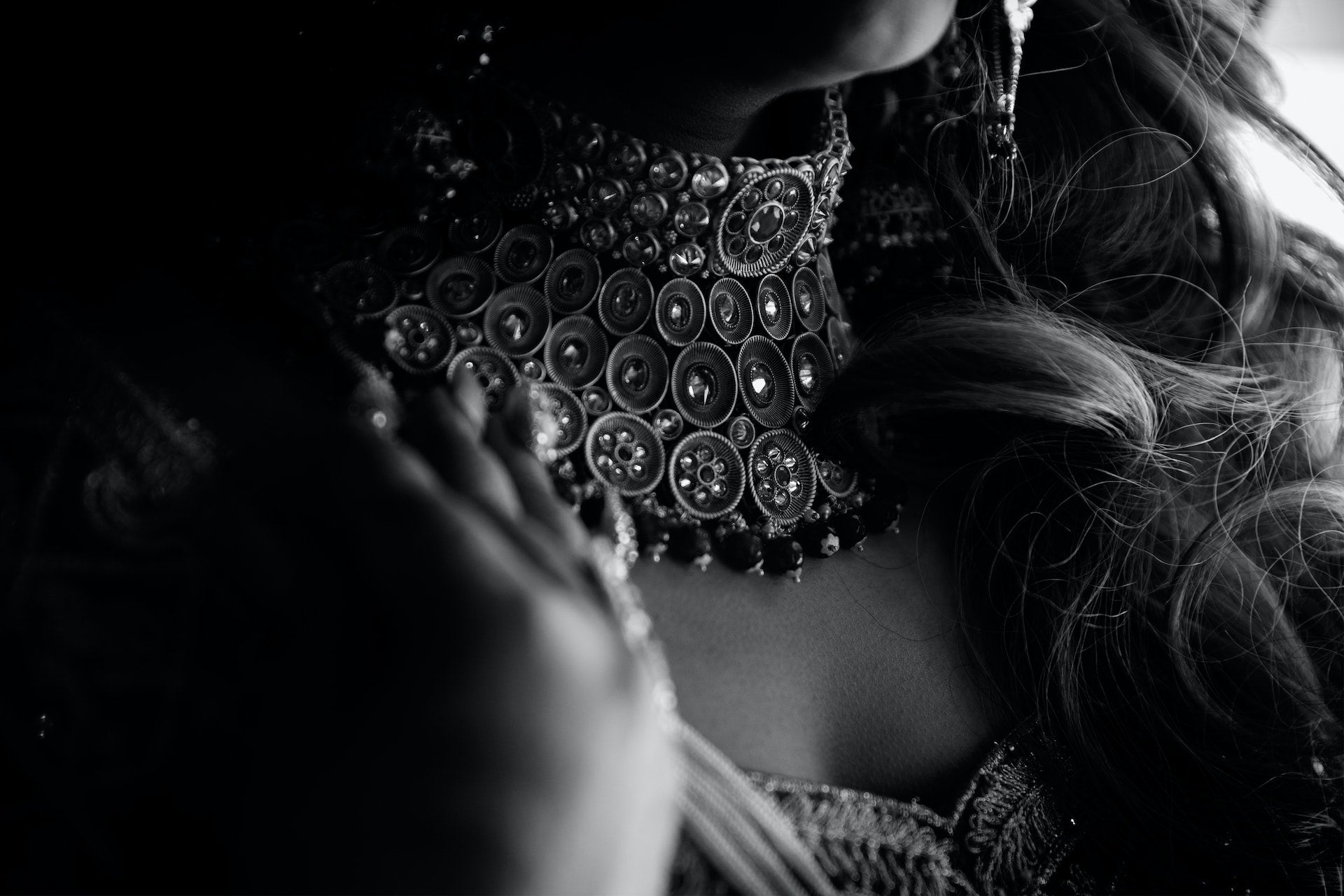 India is a country that is steeped in culture and history. It is a land of diversity, known for its vibrant colors, bustling cities, and rich cultural heritage. One of the most fascinating aspects of Indian culture is its elaborate wedding ceremonies, filled with love and traditions. They are a beautiful blend of old and new customs, showcasing the beauty of the country through rituals, attire, food, and, of course, Indian wedding jewelry.
Jewelry has always held a significant place in Indian weddings. It is deeply intertwined with the country's culture and traditions. Indian wedding jewelry is a visual feast, reflecting the country's rich heritage through its designs and opulence. The use of precious metals and stones such as gold, silver, diamonds, emeralds, rubies, and sapphires adds to its grandeur and elegance.
From ancient times to the present day, Indian wedding jewelry has continued to captivate people around the world. However, over the centuries, it has evolved greatly, reflecting the changing trends, styles, and preferences of the brides.
A Brief History Of Indian Wedding Jewelry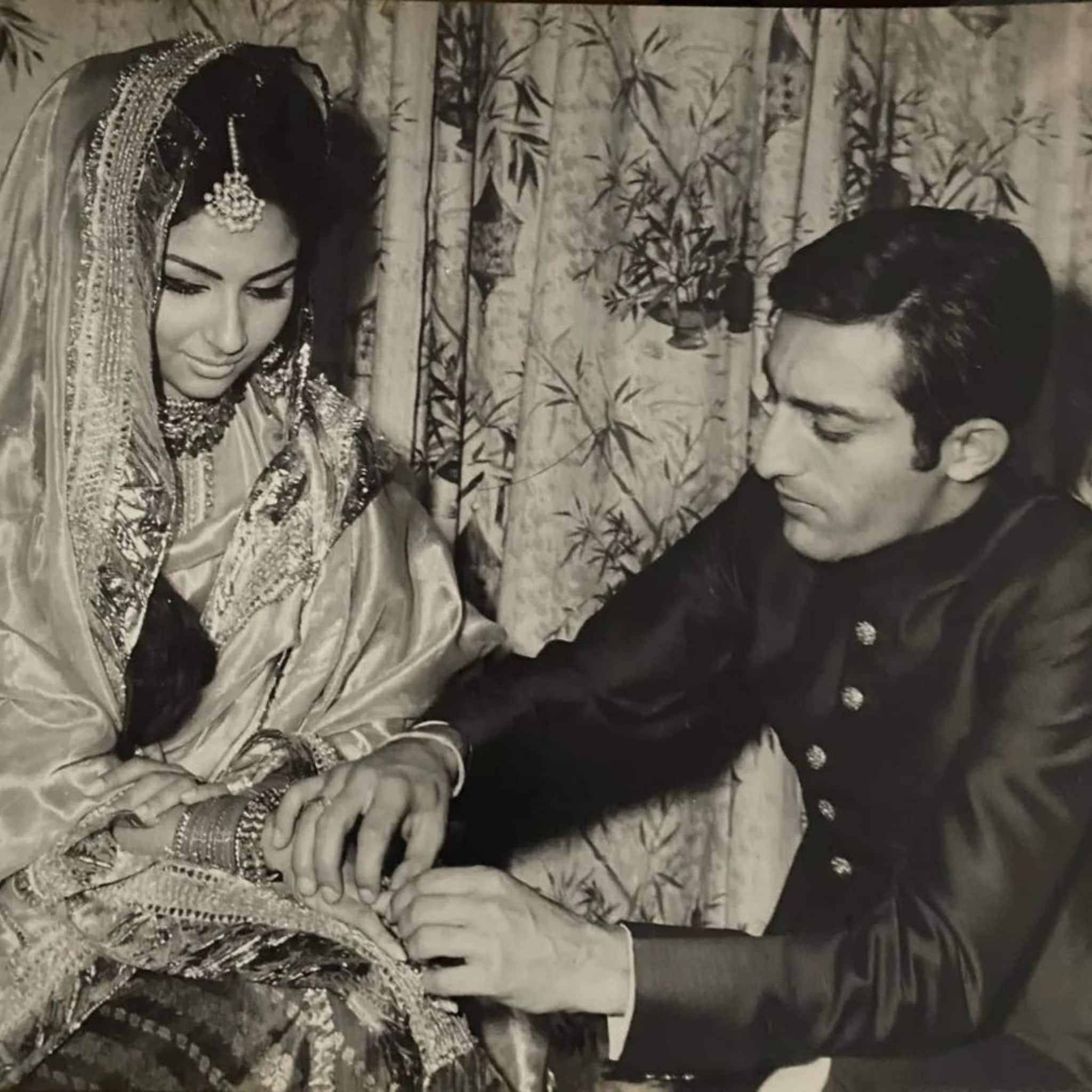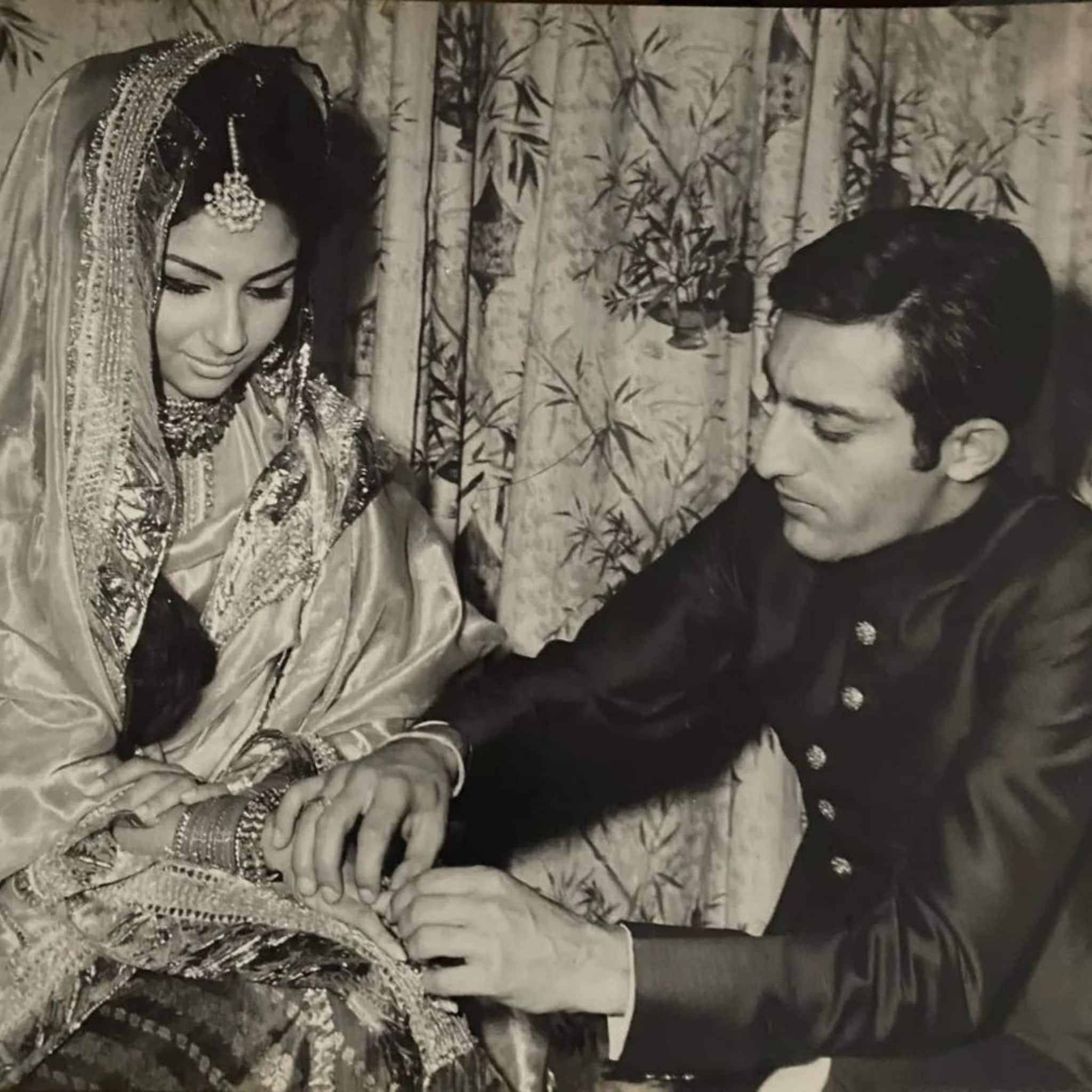 Evergreen Bollywood actress Sharmila Tagore and Indian cricket star, Mansoor Ali Khan Pataudi on their engagement day.
Image courtesy: Pinterest
Jewelry has been an integral part of Indian culture since ancient times. India is believed to be the first country in Asia to make and wear jewelry out of precious metals. Talking about it takes us back in time, where history unfolds the captivating tale of grandeur and opulence of Indian wedding jewelry. Around 5000 years ago, jewelry made out of beads and gold, along with shells, beads, and wood, charmed the world. But it was the Mughal era that set ablaze the fires of fascination, as Persian influences mingled with Indian craftsmanship, creating intricate designs and using precious gemstones to decorate various pieces of jewelry.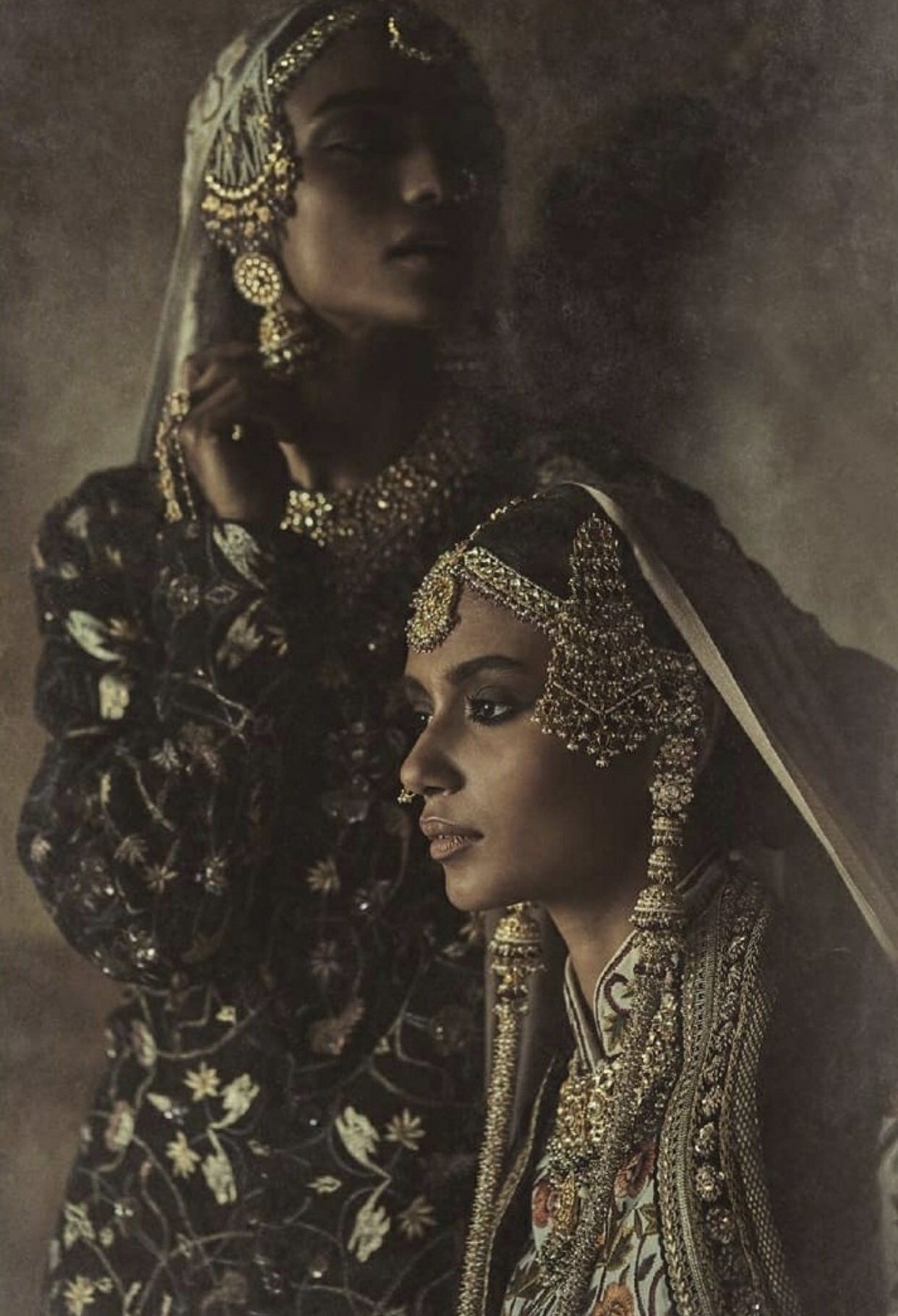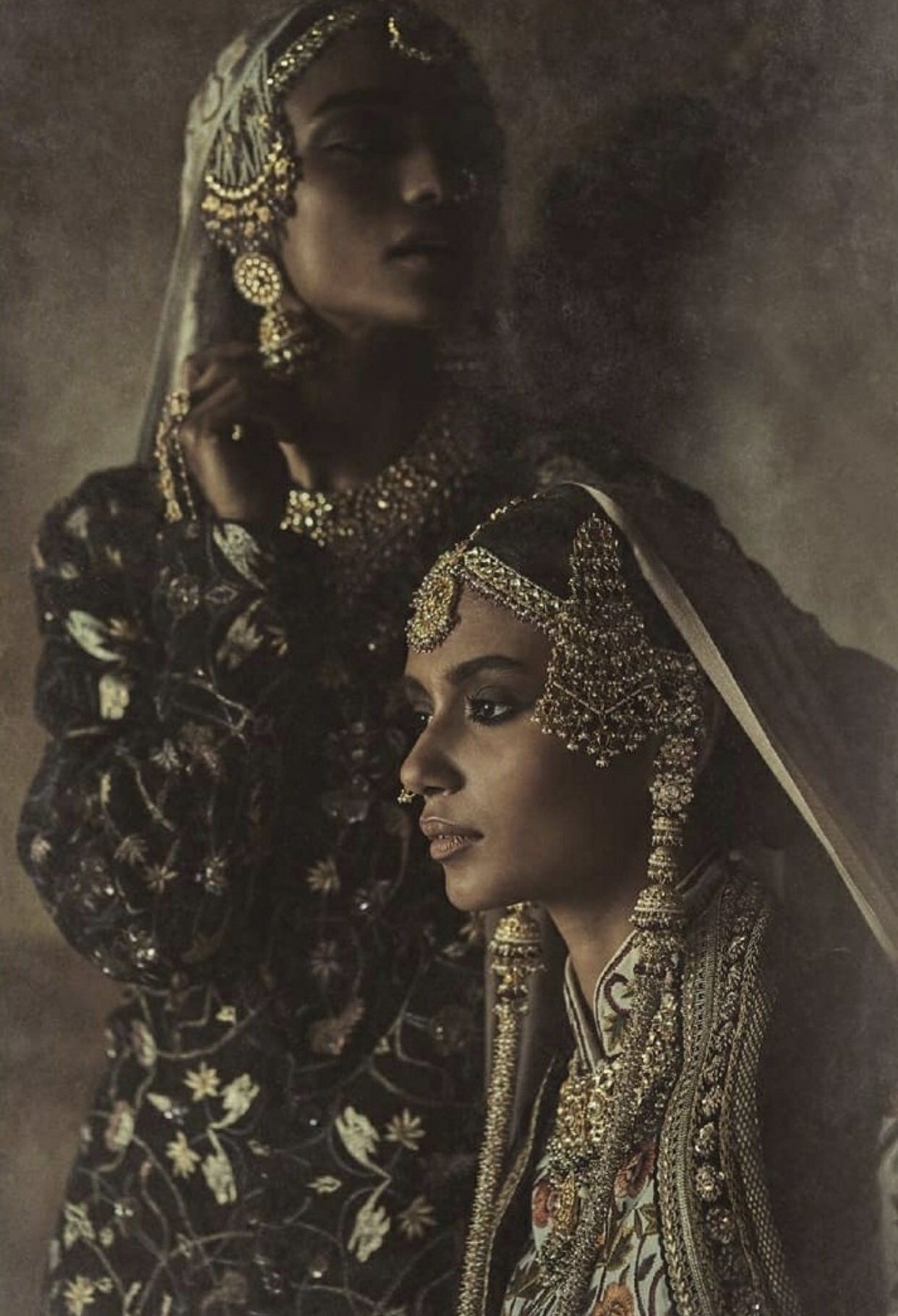 Image courtesy: Pinterest
The Mughals came to India in the 16th century, and along with them, they brought craftsmen skilled in creating jewelry by setting precious stones on gold. Famous for their ornate size and intricate designs, the Mughals also gave us jewelry with beautifully carved Indian styles in it. This wonderful blend of cultures is said to have given us Kundan, Polki, Jadau, and Meenakari jewelry, which still forms an integral part of traditional Indian wedding jewelry. All of them feature a beautiful carving on gold. Kundan jewelry is made by setting gemstones into a frame of gold, while Polki jewelry features uncut diamonds set in gold, and Meenakari jewelry is characterized by colorful enamel work on gold.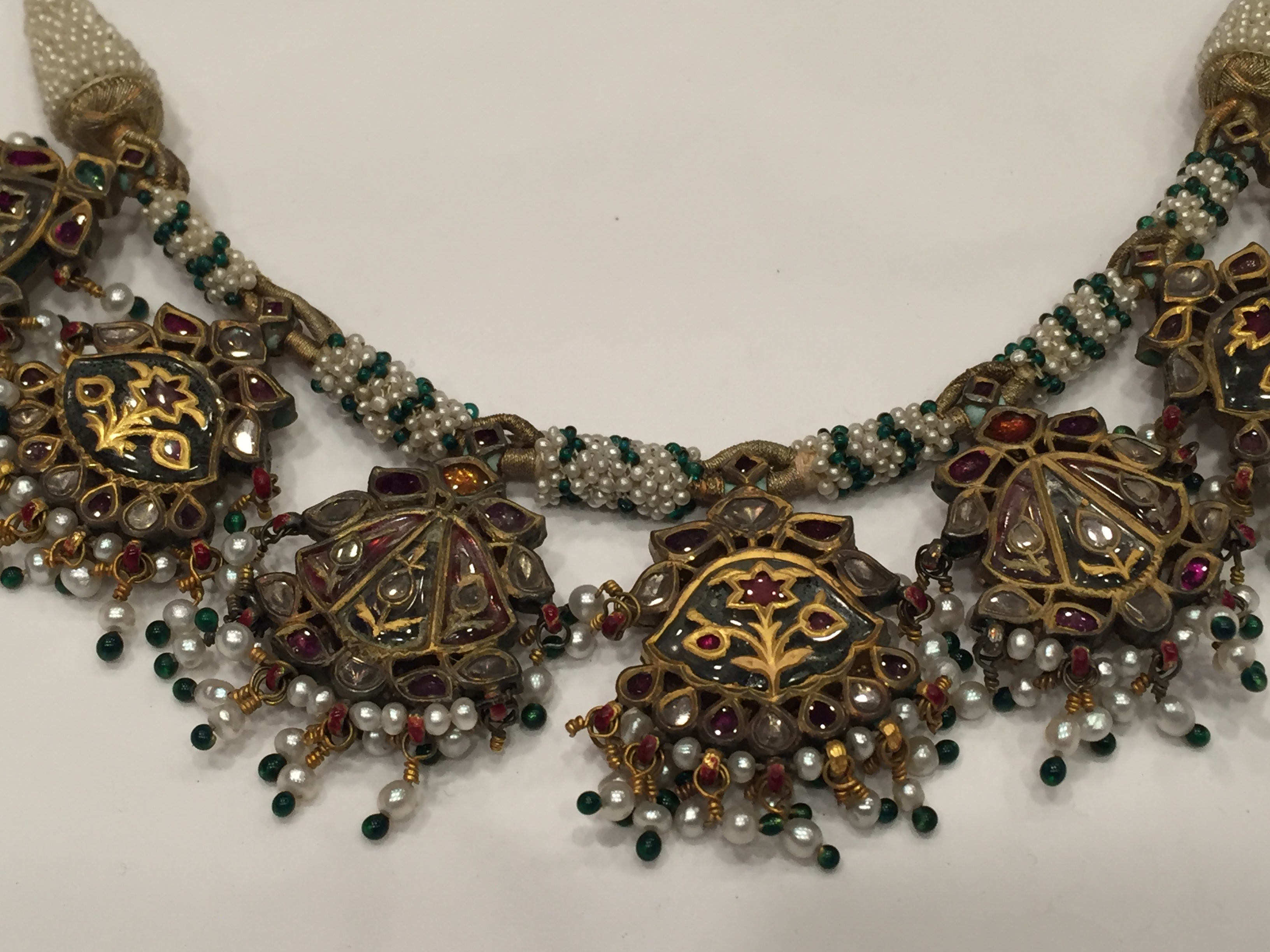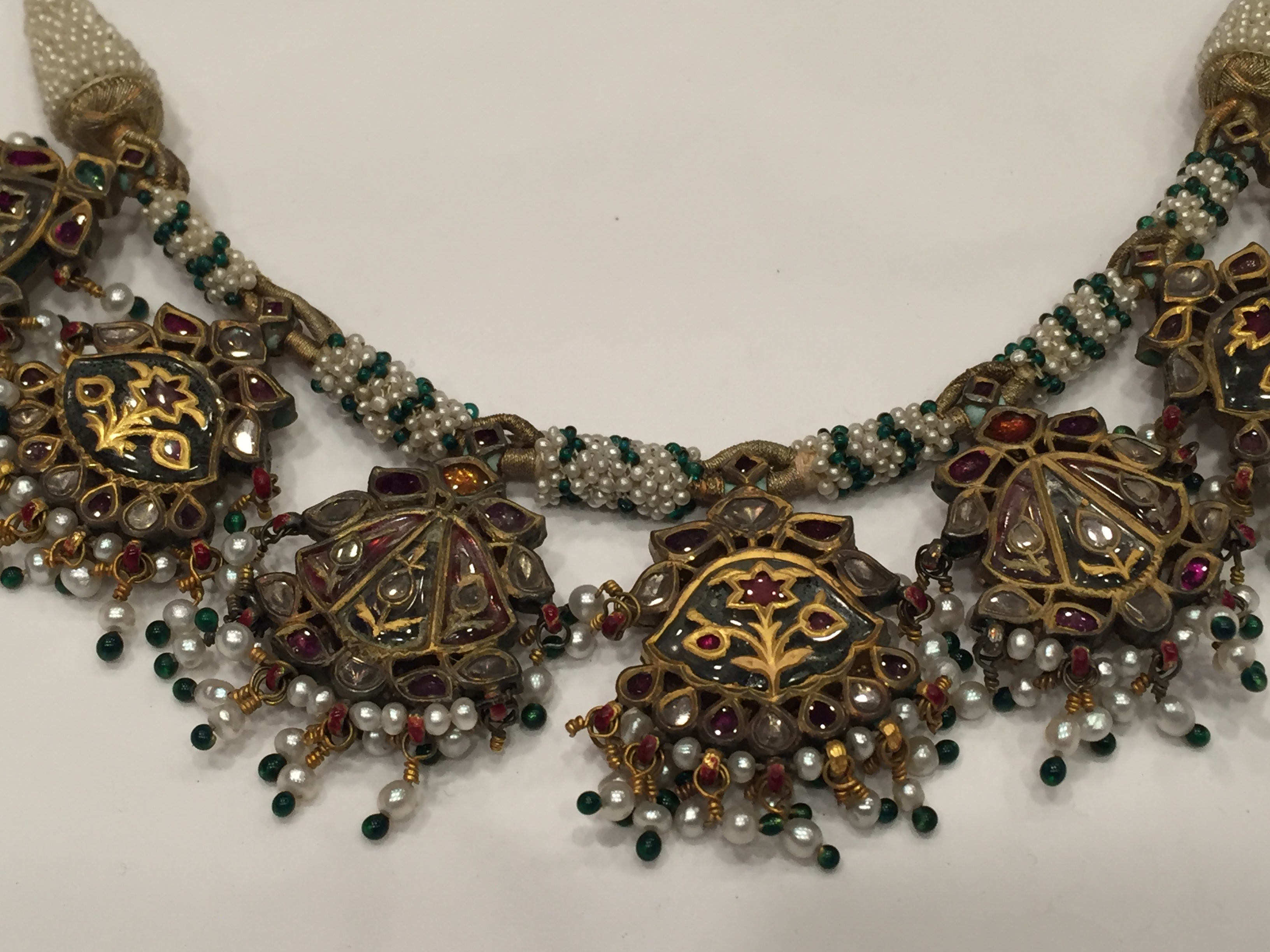 Image courtesy: The Met Museum
Another beautiful play of gold can be seen in the vintage Indian wedding jewelry known as temple jewelry. As the name suggests, it was initially used to adorn idols in temples. Inspired by South Indian temple architecture, temple jewelry has a distinctive appearance. The style features intricate motifs of gods and goddesses and is known for its bold and distinctive look. Temple jewelry is largely worn by South Indian brides. In addition to weddings, temple jewelry is also cherished by dancers performing classical Indian dance forms such as Bharatanatyam, Kuchipudi, and Odissi. However, with the changing times, the timeless elegance and cultural significance of temple jewelry have made it a popular choice among brides from various regions and backgrounds.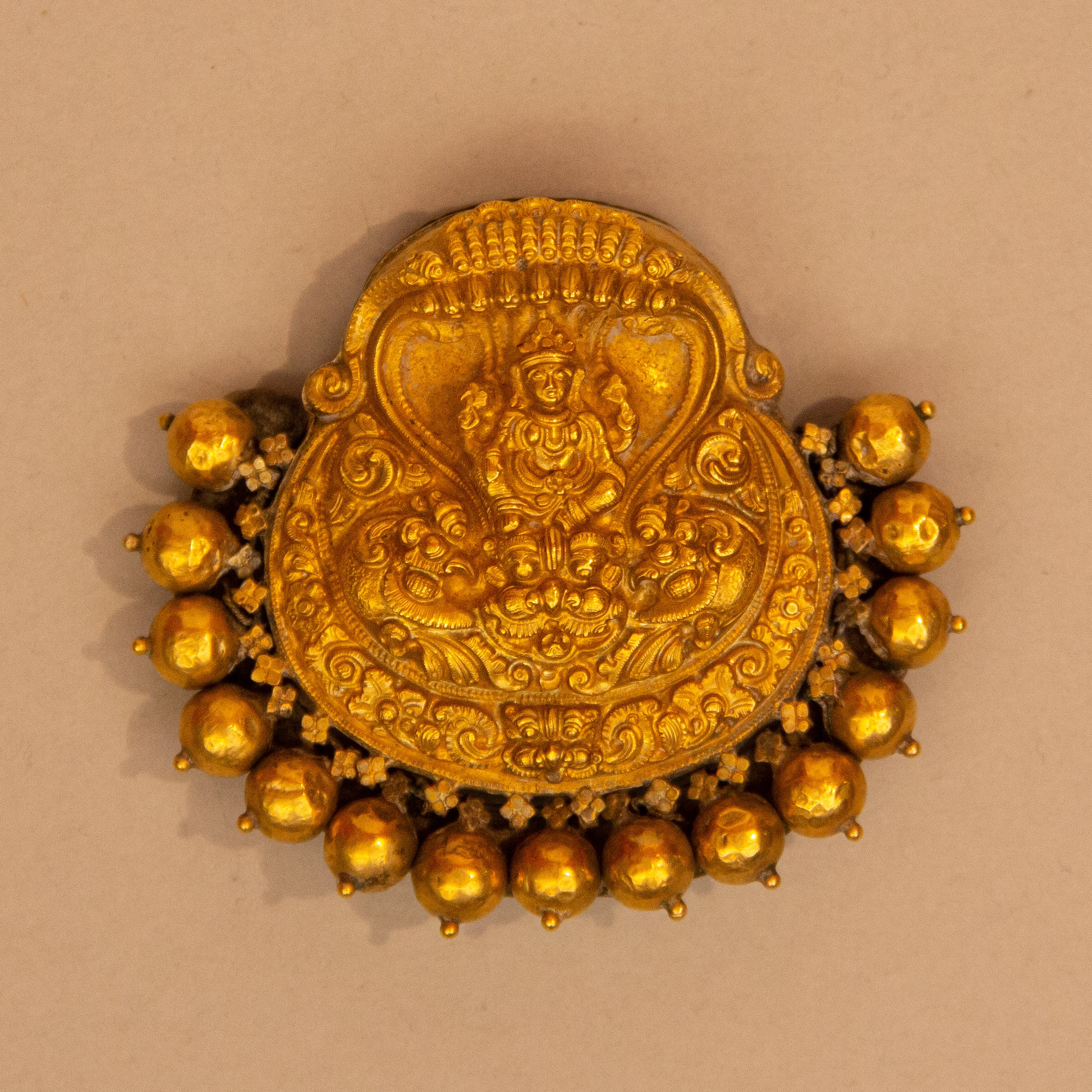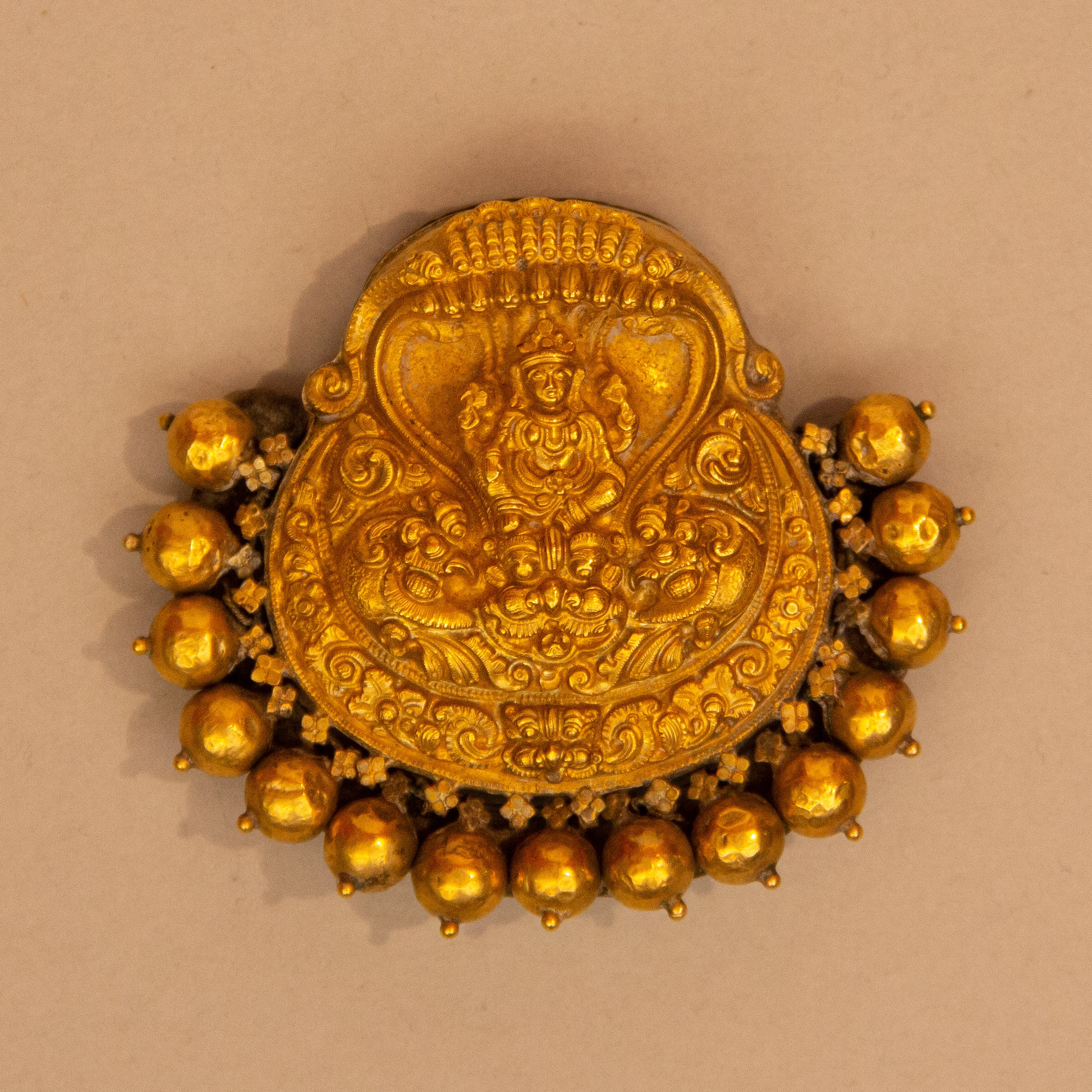 Image courtesy: The Met Museum
Evolution of Indian Wedding Jewelry
Like mother-in-law, like daughter-in-law! Neetu Kapoor and Alia Bhatt during their wedding functions.
With changing times, Indian wedding jewelry is no longer limited to traditional styles and designs. Brides are embracing contemporary styles that are trendy, fashionable, and unique. The introduction of Western styles in Indian fashion has led to a significant transformation in Indian wedding jewelry. It is more minimalist, lighter, and has a blend of traditional and modern elements. Floral motifs and nature-inspired designs have become increasingly popular. Fusion jewelry which combines traditional Indian wedding jewelry with contemporary styles and materials that are lightweight, eco-friendly, and more affordable has enabled brides to experiment with bold and colorful pieces of jewelry that are easy to wear and comfortable.
The Star Impact: Bollywood Fashion Trends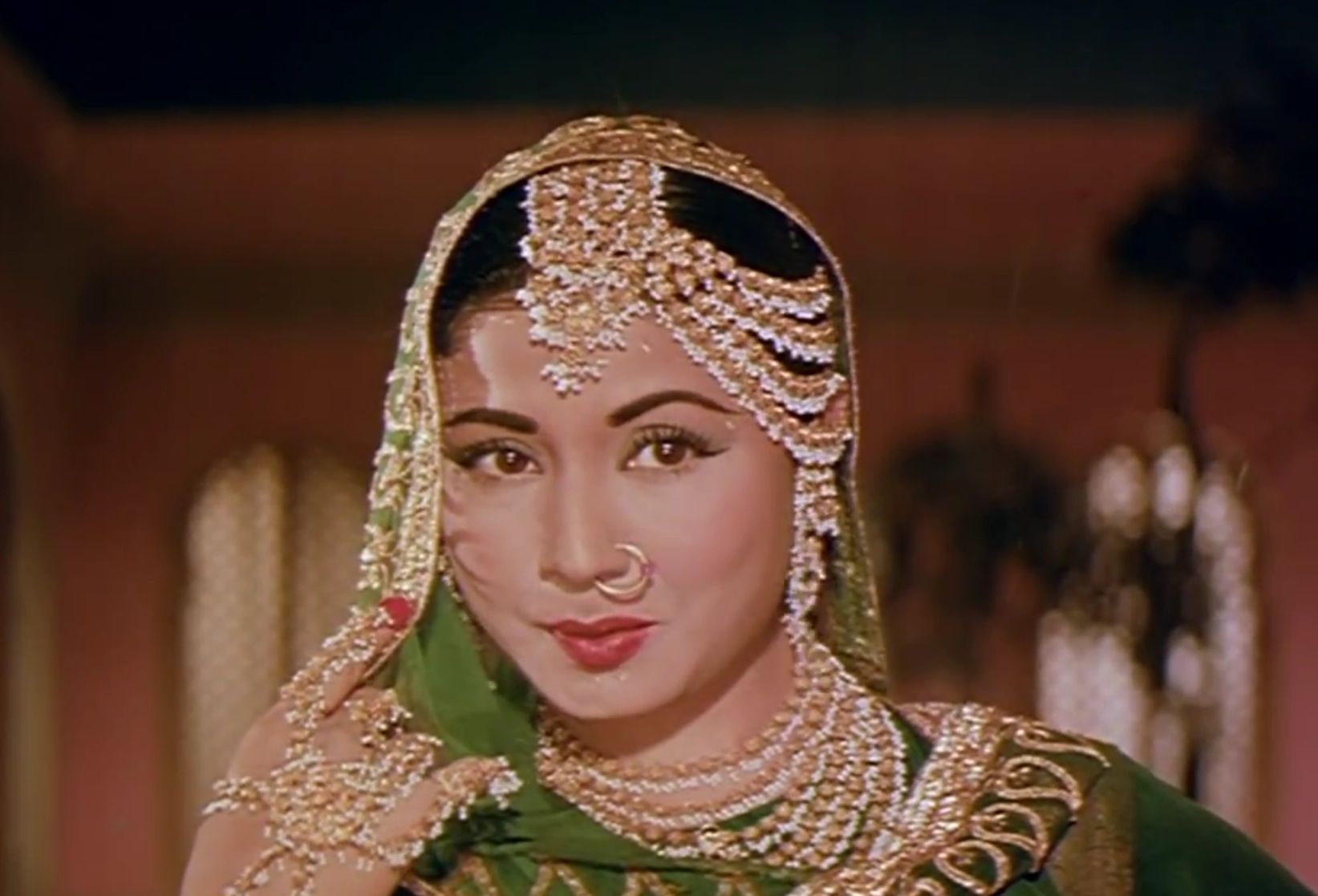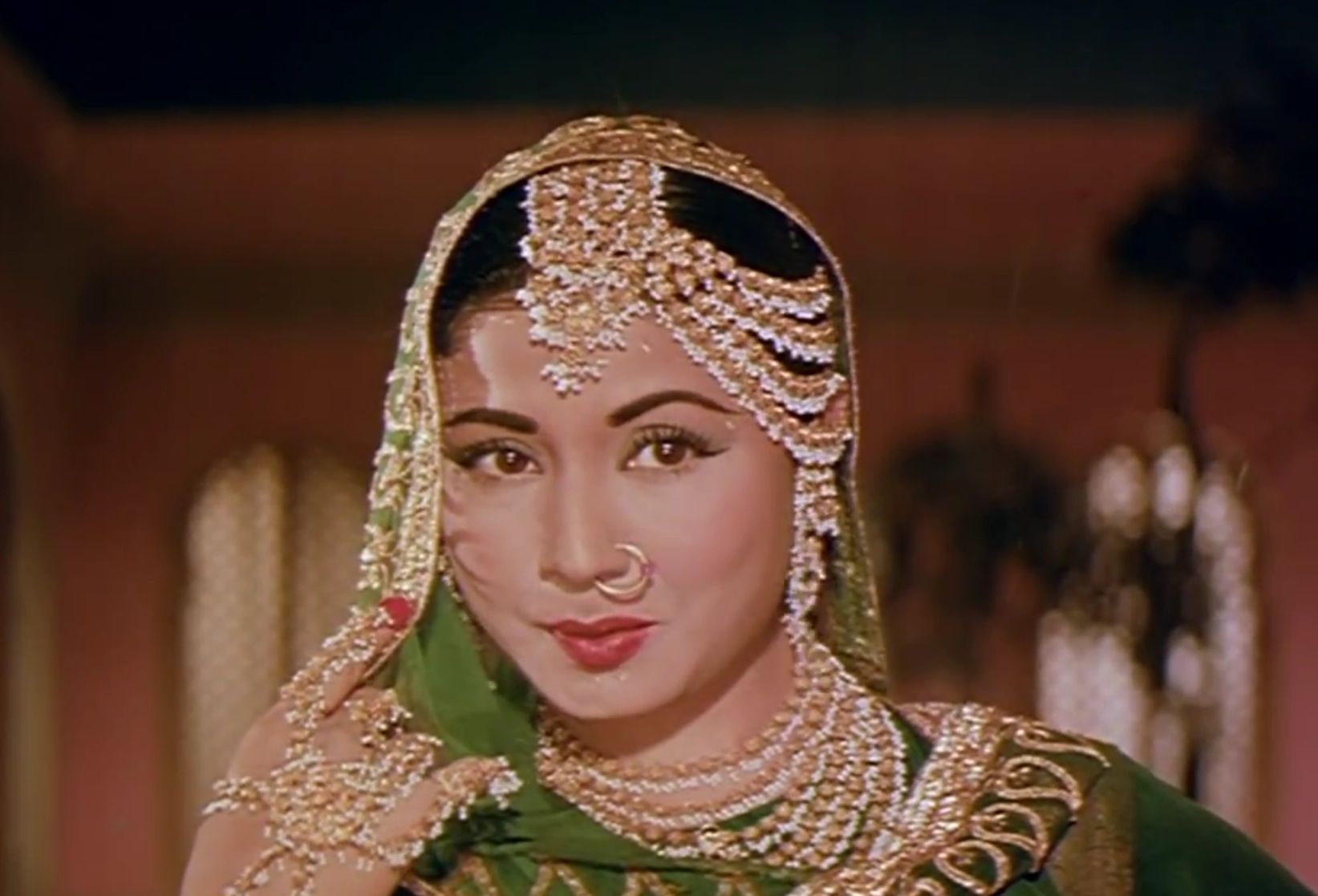 The gorgeous Meena Kumari bedecked in Indian gold jewelry in a still from the Bollywood classic, Pakeezah
Image courtesy: Pinterest
Fashion trends, both international and local, also have a significant influence on Indian wedding jewelry. Designers take cues from the latest runway shows and fashion weeks to infuse contemporary styles and innovative techniques into their designs. They experiment with unconventional materials, incorporate unique motifs, and create modern interpretations of traditional jewelry. These trends contribute to the ever-evolving landscape of Indian wedding jewelry, allowing brides to embrace a blend of tradition and modernity on their special day.
Bollywood movies, with their extravagant wedding scenes and opulent costumes, set the stage for new jewelry trends. The jewelry worn by actors and actresses in Bollywood movies becomes an instant fashion statement and a source of aspiration for many brides-to-be. The jewelry adorned by the actors in movies often features a combination of precious metals, such as gold and silver, with intricate craftsmanship and gemstones. These designs are replicated and modified by jewelry designers to cater to the tastes and preferences of modern brides.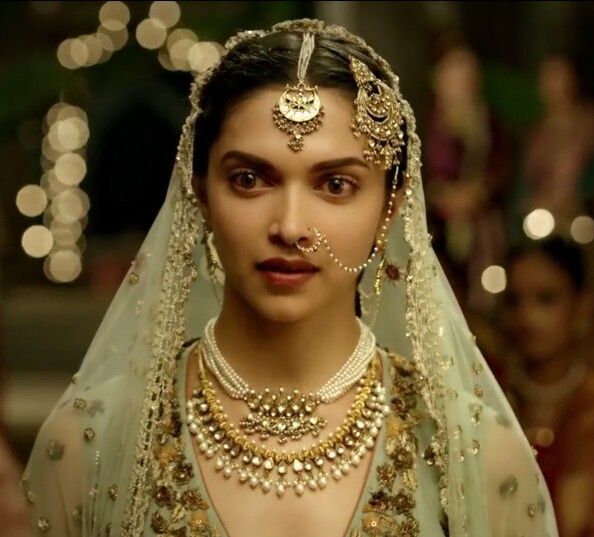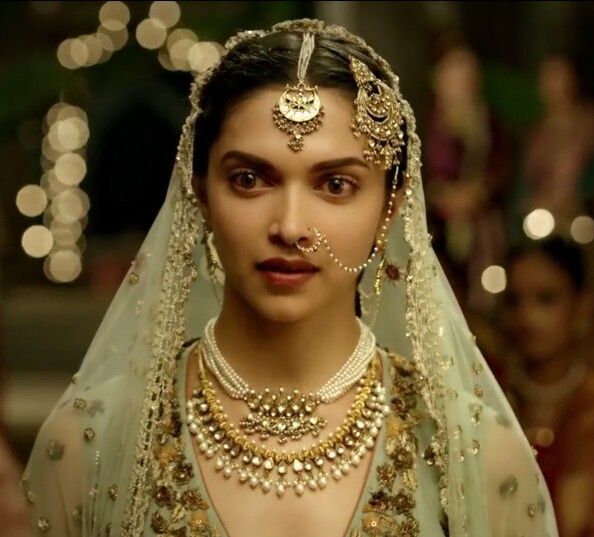 The elegant Deepika Pakudone in a still from one of the iconic scenes from the Bollywood movie, Bajirao Mastaani
Image courtesy: Pinterest
Moreover, Bollywood introduces vibrant and unconventional color combinations in Indian wedding jewelry, moving beyond the traditional gold and silver hues. Brides are increasingly opting for jewelry that incorporates colorful gemstones, enamel work, and meenakari designs, inspired by on-screen fashion trends.
The Rise of Customization: Bespoke Beauties
Customization has emerged as a prominent trend in the contemporary Indian wedding jewelry industry, providing brides with the opportunity to design their own unique pieces. This rise in bespoke jewelry has revolutionized the way brides approach their wedding adornments. With customization, brides can now actively participate in the design process, ensuring that their jewelry perfectly reflects their personal style and preferences.
This trend has brought about a significant change in the industry, as jewelry designers and artisans are now catering to the individual needs and desires of each bride. Whether it's selecting the gemstones, choosing the metals, or incorporating specific motifs, customization allows for a truly personalized experience. Brides can collaborate with jewelry designers to bring their vision to life, resulting in one-of-a-kind pieces that hold sentimental value and become cherished heirlooms.
The benefits of personalized wedding jewelry extend beyond exclusivity. It allows for the incorporation of meaningful symbols or motifs that hold sentimental value, enhancing the emotional connection to the jewelry. Moreover, customized wedding jewelry provides brides with the flexibility to work within their budget. They can select the materials, gemstones, and design elements that align with their preferences and financial constraints, thereby achieving a balance between personalization and affordability.
Indian wedding jewelry has evolved greatly over the years, with contemporary styles and trends transforming the industry. From the traditional Kundan, Polki, Meenakari, and Temple jewelry, brides can now choose from a wide range of styles and materials that suit their individual tastes. However, the cultural significance and traditional designs of Indian wedding jewelry have remained constant, making it an integral part of Indian culture and tradition. Experience the beauty of Indian wedding jewelry yourself by exploring our exquisite collection, where tradition meets contemporary elegance, and find the perfect piece that reflects your personal style while honoring the rich cultural heritage of Indian weddings.
Read more from our
journal